Big shoutout to our Official Airline Partner – AirAsia.
As some of you may know things are a little tougher in the world of surf media these days, and without the support of partners like AirAsia to help us bring you stunning stories from far flung places, things would be a little average.
Why do we love AirAsia?
The real question is why wouldn't you? AirAsia understands us surfers which is why you can check your surfboards in for free and fly off to over 150 destinations across Asia to catch awesome waves.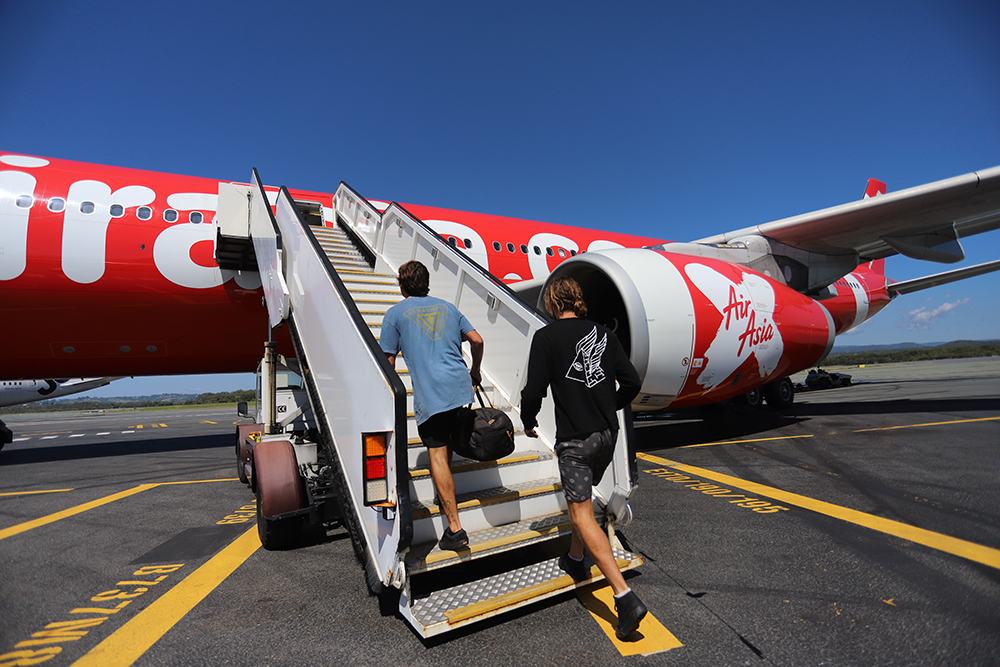 AirAsia in Surfing
Not only are AirAsia supporting us at Surfing Life and letting you take your boards for free, they are across pretty much all of surfing. AirAsia are airline partners and sponsors of the World Surf League Australia, Surfing Australia, Surfing NSW, Surfing QLD, Surfing WA, Juraki Invitational and work with us here at Surfing Life. WSL's rookie of the year 2018 Connor O'Leary, and Big Wave surfer Felicity Palmateer are also both AirAsia ambassadors and have already gone on epic surf trips to Sri Lanka, Lombok, Taiwan and the Maldives.
The best thing is that AirAsia understands surfers. Your boards fly for free, and you can fly to over 150 destinations across Asia, with some amazing surfing hotspots like the Mentawais, Lombok, Maldives, Padang, Colombo and more.
I've personally had the pleasure of travelling in all areas on an AirAsia flight, from the quiet zones, Hot seats, to the Premium Flatbed, and sure the Premium Flatbed is amazing, but there are really no bad seats. The food is great, the beer is cold and the staff are super friendly.
Head to www.airasia.com right now to book your next surf trip.
Click here to find our surfing policy.
By Ray Bisschop
@raybisschop