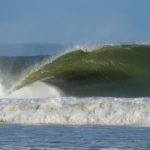 No matter where in the world you're coming from, the time and effort it takes to get to this wave pushes you to your limits.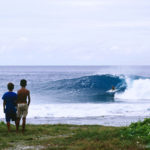 A broken back in a horrific car accident which claimed her Dad's life has not stopped Shell Bankier from a career in shooting the world's heaviest waves.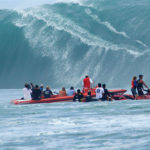 Photographer, Ted Grambeau's gripping account of his front row seat in the channel while Teahupo'o roared on the day of days. The Code Red Swell.