by Craig Braithwaite
SNAPPER IS GOING TO BE HELLA GOOD
The bank from Snapper into the back edge of Rainbow Bay, is about as even of a playing field as we might see all season long. There's no definable advantage for goofy or regular foots. Barrel sections on take off, then a long wall down past Little Marley. If the winds go onshore, there'll be airs galore.
The Goofies could be patient on bottom turns then go past vertical in the lip. While the regular foots could get speed through dead sections and do tight carves and turns in the pocket.
Of the 12 heats today, four were won by goofy foots, and four were won by regular foots which contained a goofy foot in the heat.
The other four heats, were all regular footed heats, which we can't really count in this tortuous point we're trying to make.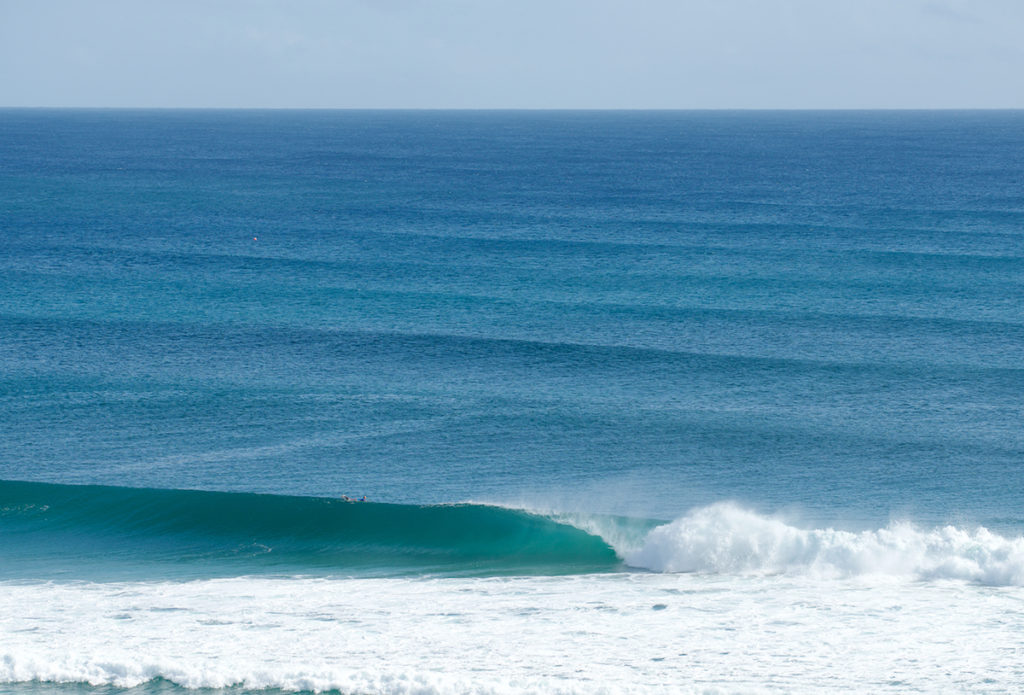 KELLY IS DOING IT ALL WRONG
Kelly's boards are all wrong. ALL WRONG!
Former ASP surfer and people's champion, Brad Gerlach reckoned Kelly's boards were too small and light. Kelly continually bogged his inside rail on his wrapping cutbacks, and he's completely lost that explosive twang coming off his bottom turns. Which indicates not enough volume, and just like Gerr suggests; the epoxy boards he's on, are too light and chattery. They're not engaging with the wave face, rather they're skipping over it.
So much of Kelly's dominance in his 11 world titles came from the springboard his first bottom turn provided for the rest of his wave. That explosiveness is all gone. So are any of his title aspirations if he keeps riding his boards.
If Kelly could get back on his 5'9" rounded pin Semi Pro 12, he could win Snapper, and maybe even that 12th World Title.
Kelly did come out in his round two heat on a longer board, and with the extra rail length his zing had returned – especially his knifing cutback – and all looked to be well in the kingdom.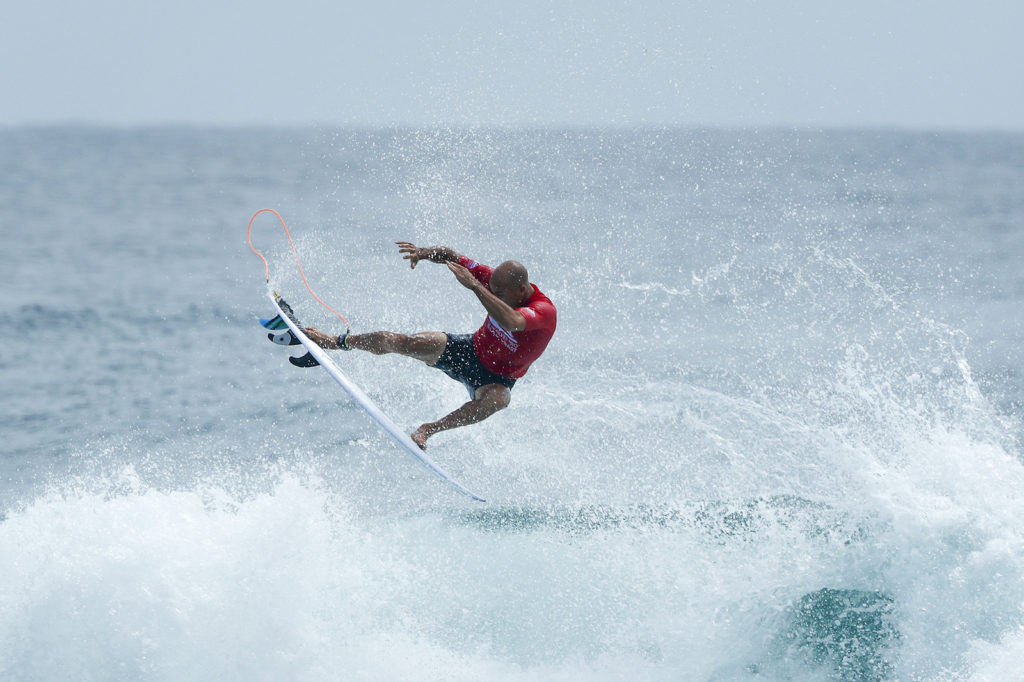 GABRIEL MEDINA IS IN ALL SORTS
Surfing Life thought he was the most impressive surfer of Men's Round 1. At about the midway point in the heat, with the result still very much up for grabs, Gabs busted an air.
He came down off the back of the wave after his back foot came unstuck, and landed with one foot on the board, and one foot off. Word is he's sprained his MCL. And the thing about a sprained MCL, it doesn't take much more force to tear it.
A sprained MCL is about 2-4 week recovery of rest. A torn MCL is anywhere from 3-4 months.  It will be interesting in the first event of the year whether Medina will rest it and hope it's healed by Bells. But in doing so his title chances could all be over if his main title rivals John John, Mick or Julian win Snapper and Margs.
For now, we wait and see.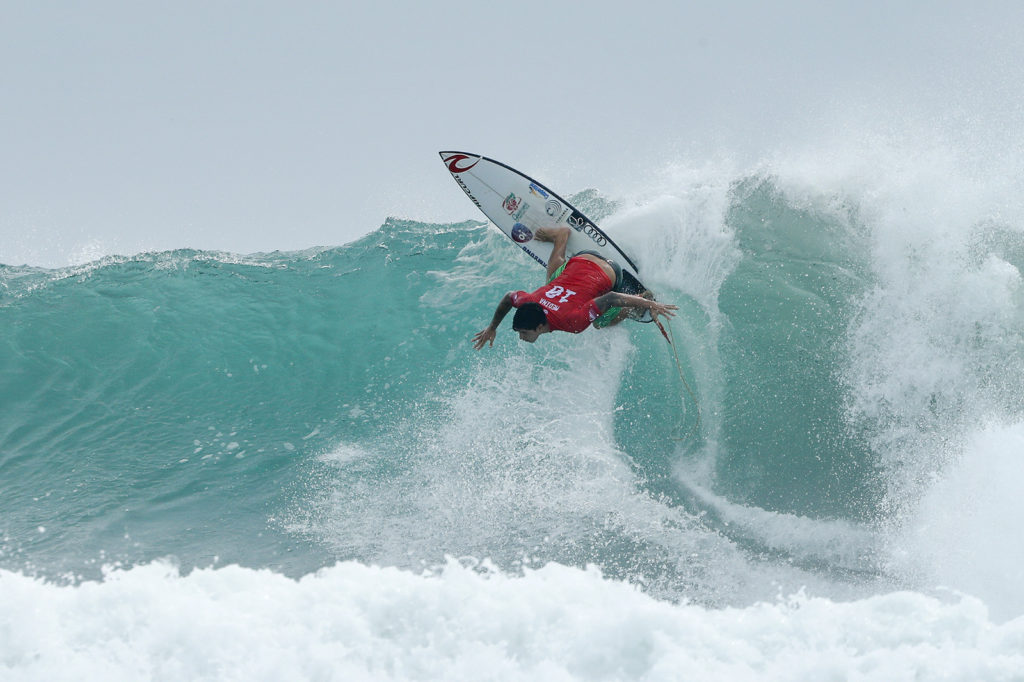 SHIT JUST GOT REAL … with Joel Fucking Parkinson.
"I kinda took last year a little haphazardly. But this year I'm going for it." deadpanned Joel, and then he fired a stare down into the camera which was somewhere between a cross of an angry Johnny Boy Gomes and Andre the Giant chewing on a wasp.
Joel was just as aggressive in the water and laid down the first real marker of the tournament. His 16.86 was the highest heat score and he seemed to do it with a fair bit in the tank. If Joel can enter himself into the title race, this season will take on cataclysmic proportions.
Look at what Joel has done to us! Every second word is a fucking swear word!
OWEN WRIGHT, THE MAGNIFICENT BASTARD! 
The Big O gave everyone goosebumps with his round one performance. His backhand attack looks to be even sharper after his head injury.
Everyone knew Owen would be back at Snapper and frothing. But no one knew what kind of surfer Owen would be. After all, the guy basically had to teach himself how to walk and talk again after his massive head knock at Pipeline two seasons ago.
He assaulted the waves and attacked the most critical sections, and not even Tour rookie, Ethan Ewing scoring a 9.10 on his very first WSL wave could barely raise a mention from anyone, such was Owen's dominance.
That first heat has been played over and over in Owen's mind leading up to today. Now it's out of the way, and the swell is expected to bump up. Owen could properly win this event. Imagine that! That's some Hollywood movie script right there, if it happens.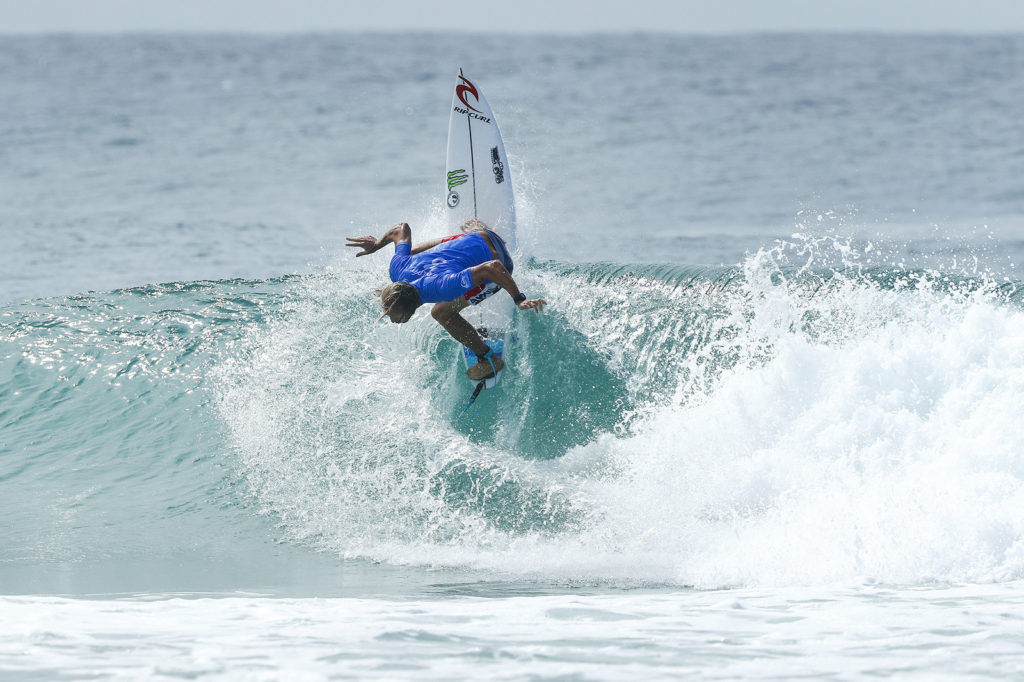 SURF JOURNALISM IS MUCH HARDER THAN IT LOOKS
I went straight to the media room, well at least to where the media room used to be. I walked with purpose past the security and around the top floor of the WSL marquee looking for a place to put my stuff. I eventually found a quiet little room and slammed my bag down on a desk and grabbed a seat. I may have even mumbled, "best seat in the house," as I parked my butt.
Window seat, impeccable view of snapper, all I needed was a waiter to water me, and I wouldn't have moved for the rest of the day. I was reaching for my phone to take some video, when I looked beside me.
Oh, there's head judge Rich Porta. And there's Kieran Perrow. I love Kieran Perrow! What's that guy doing? Oh, he's changing priority over to Kelly Slater, the surfer in red.
… uh-oh. A feeling of dread ensues.
I'd somehow landed in the judging booth. Before a kerfuffle could break out, I grabbed my stuff and exited down the hallway into a swanky little room offering me a comfortable couch and an even better view of snapper than the judges booth.
As I sit down, a smartly dressed man in a white cotton shirt and tan slacks asked if I was here for the meeting with (WSL owner) Dirk Ziff.
"Umm, well. Not really," I said in a squeaky voice, and for reasons I still can't understand, holding up the latest issue of Surfing Life like it was a policeman's badge.
I was then promptly escorted out of the WSL marquee and into the media room. A windowless, damp smelling garage under the Snapper surf club where they normally keep the zodiac.
Things have changed, my friends. Gone is the glamour of surf reporting.