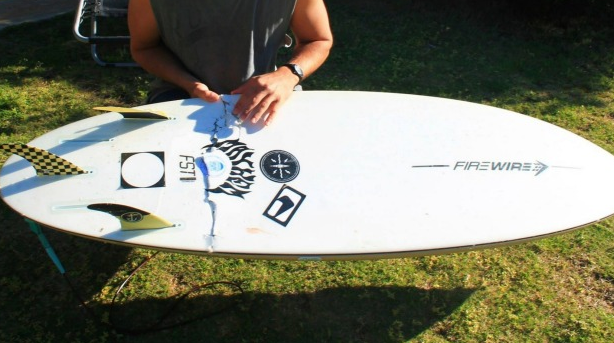 In case you haven't heard, it's shark season in West Oz.
Shark sightings are becoming more frequent (63 since June), beaches have been closed, a school surfing contest was postponed, and now a surfer has survived a scary encounter with what was believed to be a great white.
Fraser Penman was knocked off his board by a shark while surfing at Injidup, Yallingup in Western Australia's South West yesterday.
It is understood the shark approached Fraser from below, biting his board nearly in half.
The Perth-based surfer took to social media to show the results of the encounter, and thank his brother Logan for coming to the rescue.
"Encountered my first and last Shark attack today down at Carparks Injis!" He wrote.
"Scariest moment of my life, yet walked away intact with nothing but a smashed board.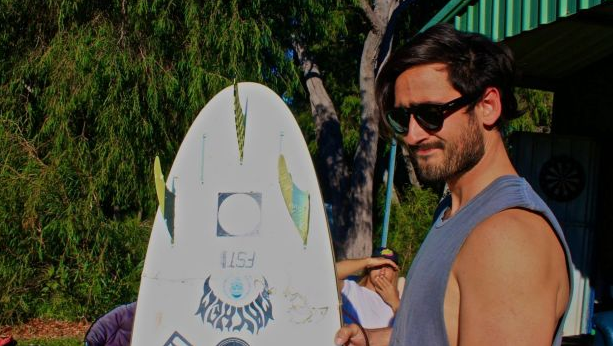 "The biggest thank you to my lil brother Logan for instantly paddling across yelling 'punch it' and throwing me his board – saving my life. That takes a hell of a lot of courage and so much love. I am truly lucky to have you."
Although the species of the shark is unconfirmed, Surf Lifesaving WA tweeted earlier on Monday to say the shark may have been a great white.
The encounter happened at the same stretch of coastline where 25-year-old Matthias Bache went missing while cliff-jumping in March.
Locals have since put up a makeshift sign at the beach warning about the shark's presence. Further south, another shark was spotted 50 metres from the shore at Kelp Beds Beach near Esperence.
"No joke. Shark attack. Big and aggressive," the homemade signpost read.
Stay safe out there, folks.