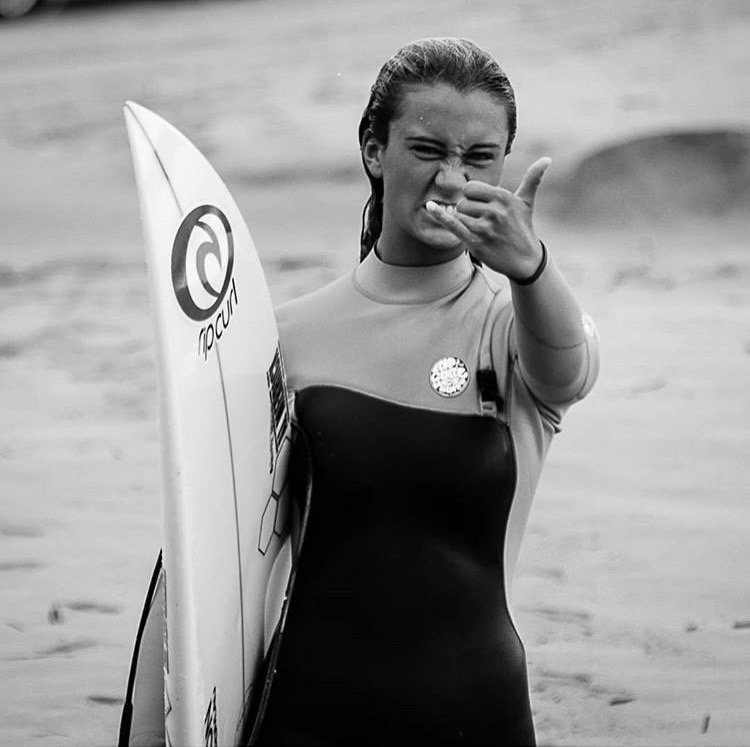 One month after a shark attacked her on the central coast, Kirra-Belle Olsson won the Australian Open U14 Girl's. She then backed that up, and won the U16 Girl's. Kirra-Belle has big plans for her future, and won't stop until she's on the WSL Tour.
Surfing Life caught up recently with Kirra-Belle …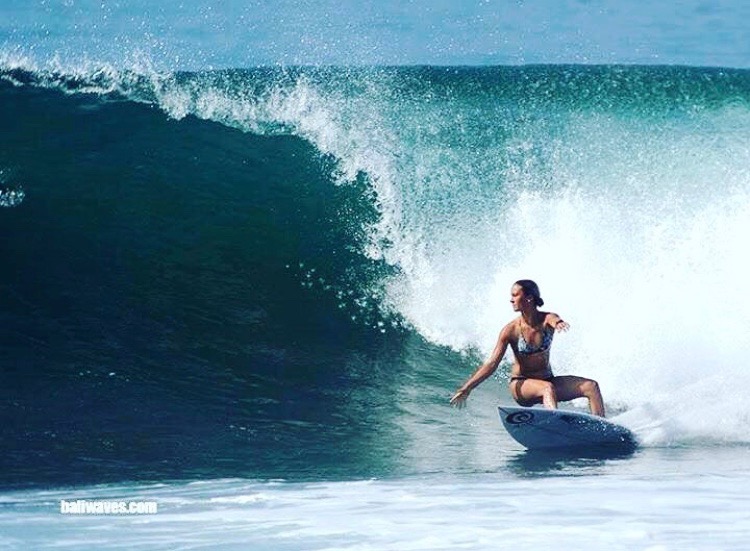 Is the attack something you have to overcome each time you jump into the water?
It definitely stays in the back of my mind, (it's) never something ill completely overcome. I still make sure I get out there every day and although I always think about it, it will never be enough to stop me from surfing.
I get called 'shark bait' a lot which has sort of become a joke of the town but I don't mind. No one treats me differently anymore which is a good thing as I hated preferable treatment… I just want to be another surfer.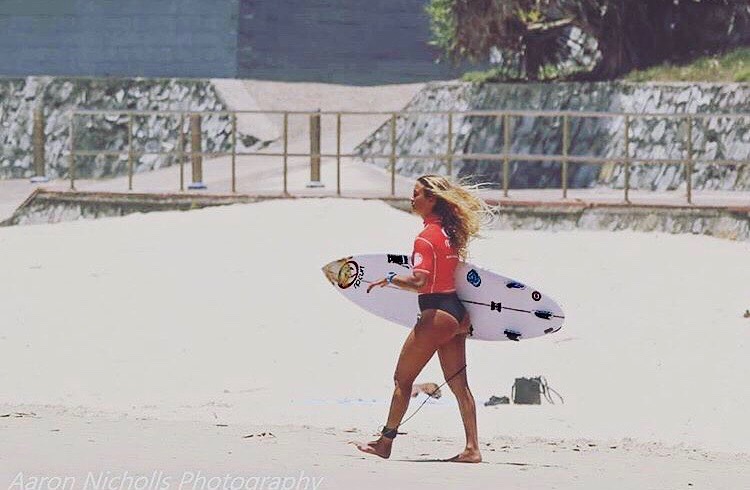 What are your views on sharks after the attack?
The ocean is their home so I see it as completely my fault if I'm attacked by a shark. I'm in their home.
Has it changed your surfing habits?
I won't surf if there has been a sighting that day, however I will be back in the ocean the very next day – you can't let your fears overcome your dreams in any way!
Do you have any surfing goals this year?
This year my aim is to improve competition surfing as much as possible. I'm working on increasing my variety of moves so I'm not repeating the same move on each wave, I know this is what I need to do, to take me to the next step.
But really, I want to improve my surfing all together so I'm ready for the QS at the end of this year and then the 6000's throughout next year.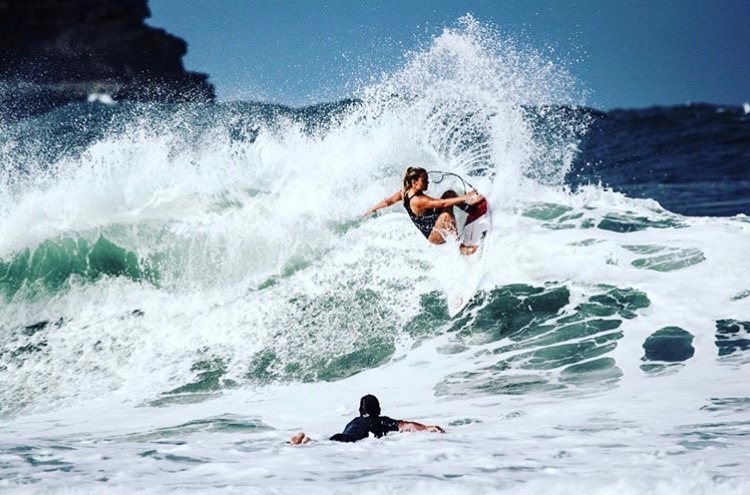 Tell us about winning the U14 Girl's Australian title?
This was a month after the shark attack, so I was pumped to achieve this and put all the shark-girl stuff behind me.
It was also one of the first major titles I won, so it was amazing.
… and then you followed it up and won the U16 Girl's title?
It was a great achievement and something I'm very proud of, however I really want to improve on this and move on to bigger things. Winning these titles helped me have confidence in myself that I could really go on and compete at a higher level.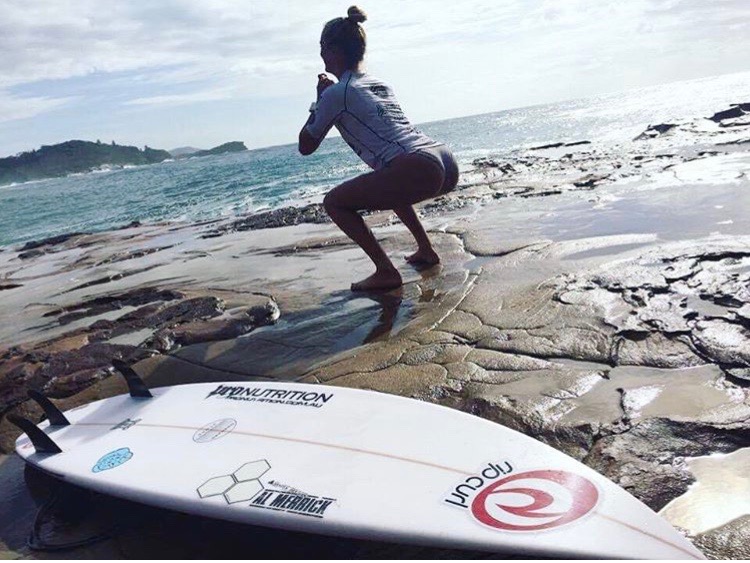 What's next for you?
Next year I want to compete in as many QS's as possible throughout the world.
I competed in a bunch of 1000 QS's at the start of this year, I was a little disappointed in my results – except for my local one which I did well in (The Central Coast Pro!).
There are two more QS's towards the end of the year which I'm currently training for so I can hopefully get a better result in those ones and set myself up for a big 2018.
And in 2018 I aim to compete in all the 6000 QS's around the world and have a shot at qualifying for the world tour at the end of 2018.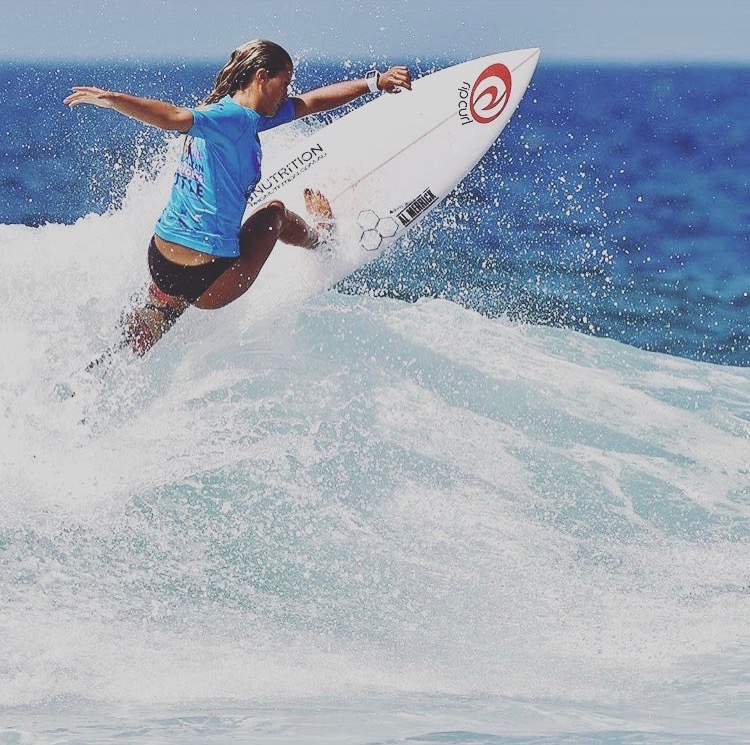 They are lofty goals! We love seeing that from our Australian Juniors! Who inspires you the most in your surfing?
My uncle Matt Wilkinson is definitely my idol, he shows me what goes on behind the scenes, I get to see how hard he trains and how badly he wants a world title.
I just find it really inspiring to see him chase this through training every day and trying his hardest. It is hugely beneficial to me to be able to see this first hand and know what it will take for me to get there one day.