We live in a technological society where surveillance is pervasive and corporations have unprecedented access into the deepest corners of our lives. Edward Snowden put the USA on notice about the level of government surveillance on ordinary people. But, what about when that unwanted level of intrusion is visited upon a surf spot, like Lennox Head?
Surfers from the north coast village awoke to that realisation recently to find that surf forecast company Swellnet had positioned a CCTV camera pointed straight down the throat of the Point, and broadcast it live on the net. It's a tight community, and one that has been under recent siege with an "unprecedented" white shark aggregation, which has seen numerous encounters, incidents and attacks.
Local boardriders club Le-Ba President, the indefatigable Don Munro, declared the reaction of local surfers was unanimous, "We felt shell-shocked… we know we've got something special here, this is one of the top 10 Pointbreaks in the world. I was offended that someone had the audacity to point a camera straight at the break and had made no effort to contact us. Surfing's such a massive sport these days and there's always someone out there looking to make a sleazy dollar out of it."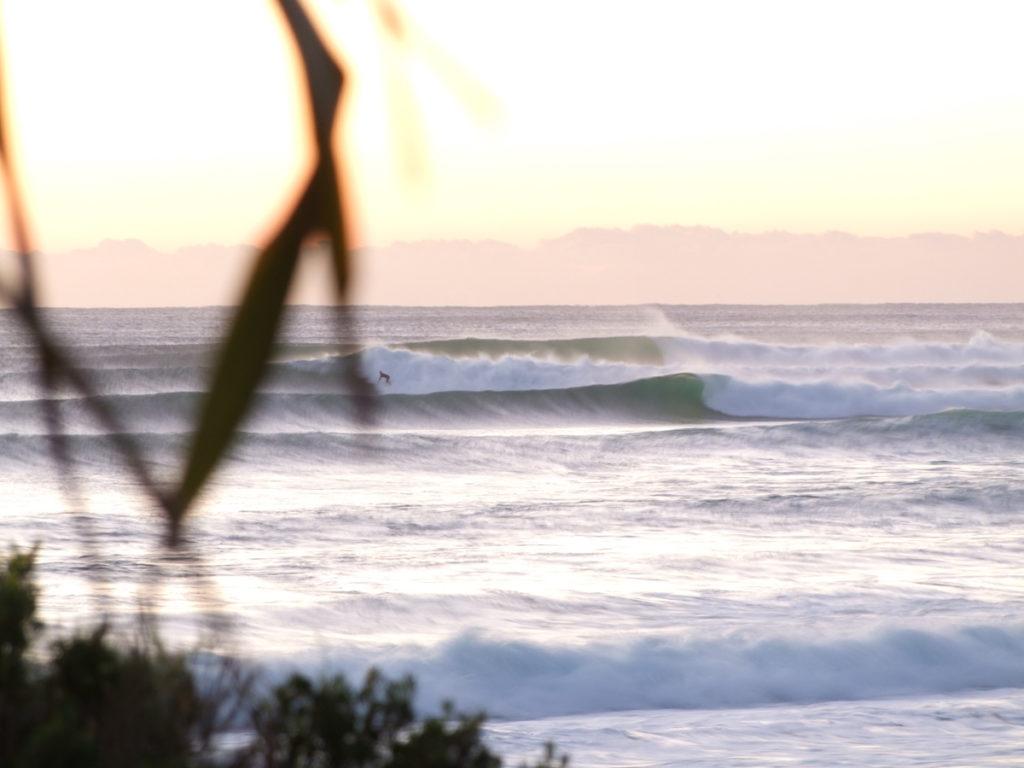 Could Swellnet have installed the camera innocently, simply stumbled upon a commercial decision with no awareness of the sentiments of the local community he was intruding on?
No, they could not. Head honcho Ben Matson was told in writing eight-years ago when he floated the proposal past me. He was aware of the opposition to his cam, and as his local surf reporter, I let him know.
This raises two serious questions. Lennox is just a sample case here; a recent flashpoint that surfaces vexatious issues between local surfers and the surf cam operators, and raises bigger ethical questions such as:
Can corporations rule by decree, simply imposing their will how they please, regardless of the wishes of the local communities they are profiting from? Or is there some form of accountability and reckoning that can take place?
According to northern rivers resident Wayne Lynch, "it all comes back to money and the boundaries of respect and consideration that are not intact anymore. This idea that surf businesses have rights to do whatever they want whenever they want is deeply flawed."
What social media and the internet gives, can it also take away in the form of community blowback? We'll come back to that shortly.
The Second question: Are there some places that should be off limits to this kind of exposure?
When I put this question to local elder and shortboard pioneer Chris Brock his response was illuminating. "You'd think there would be something sacred. You've got to let some things slip under the radar, have some places available for people to come to under their own prediction."
I know what you're thinking. Why should Lennox be treated any differently from Snapper Rocks? If we're prepared to think historically the answer seems clear. Snapper, and other Gold Coast spots have been sites for full scale professional surfing contests for decades; Lennox, and other North Coast fabled headlands like Angourie, have resisted that encroachment. That has resulted in very different outcomes. The Gold Coast is, if you like, fully exploited and crowd levels and behaviour reflect that reality.
There is nothing to lose from having a camera there.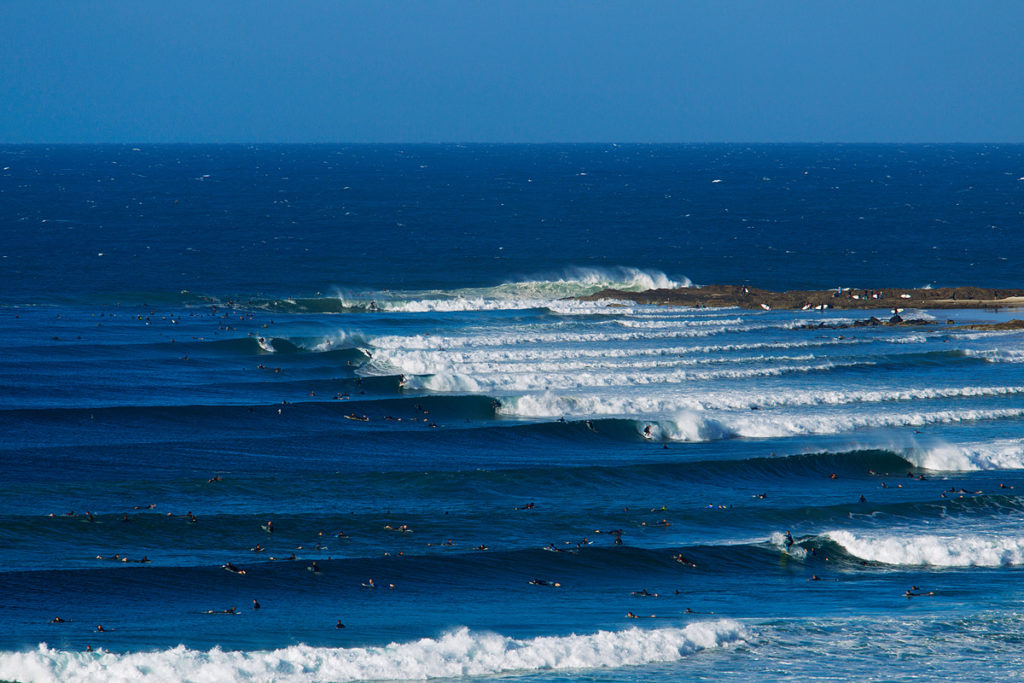 This contrasting reality of Lennox Point is expressed by second generation Lennox surfer, former-pro and now musician Jock Barnes. "Lennox Head is a special place that surfers have used as a place to escape corporate interests and reconnect with what it is to be a surfer for decades. I can't help but feel that displaying its every movement on live TV will tarnish the solitude and grounding that all surfers have found in the North Coast ideal. It takes it from being a place where a surfer can disconnect from the establishment and roots it firmly in corporate interest…
… no surfer wants their home break televised to the world. Some may disregard this statement as one person's opinion, but I think most surfers would agree that Lennox Head is historically significant to surfing and the surfing experience it offers deserves protecting".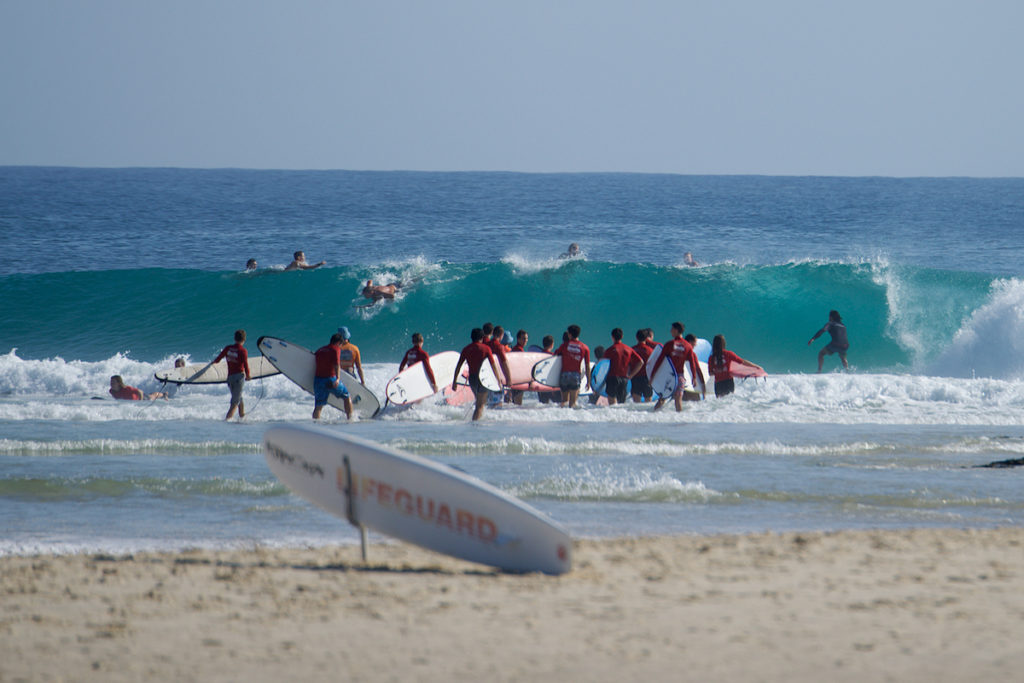 In fact, those very values were enshrined in the gazetting of the Lennox Point and the surrounding breaks as a surf reserve in 2008. Last time I looked at the sign at the top of the Point, the words: share, protect, preserve. They had not been changed to rape, pillage and exploit.
Local shaper Wayne Webster sees the erosion of a vibe of respect, especially for older surfers, as a key consequence of a camera. "Mate I'm dead against it. I see older surfers who've been surfing the Point their whole lives getting paddled rings around by people who don't understand this isn't the Gold Coast and it's not a free for all like Snapper".
It's worth considering who loses and who gains in this scenario.
The geographical position of Lennox Head, so close to Queensland makes it uniquely vulnerable to "flash" overcrowding from day trippers. But it also makes it worth protecting as an escape valve from the madness of the QLD Points. Visiting surfers can take a punt on days when there are low hype swells and still score a perfectly sane session. A camera aimed straight at the Point destroys that possibility. That alone, the permanent destruction of the small sense of mystery remaining, seems like a crime. What is vivid and immediate, does not exist on a computer screen.
Community response to the camera installation was immediate.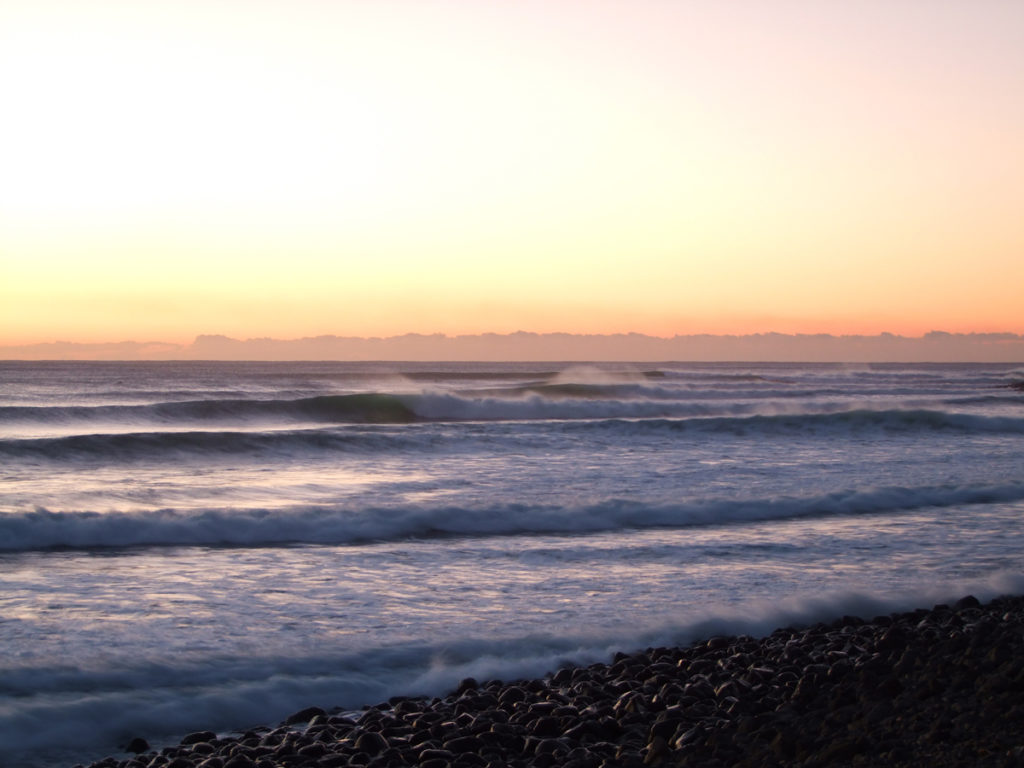 A graphic sign directed at Swellnet showed up on the Point. It was aimed back at the camera as the first shots were fired from the local rebellion. Legal and commercial options were investigated. Unfortunately, despite the fact that a clear commercial activity is being undertaken there are no council or other regulatory requirements because the camera is mounted on private property.
There are surveillance laws which vary in different states of Australia but they are generally weak, although a camera set-up can be brought to mediation if a complaint is received. Focus then shifted to a reaction against the advertisers who ultimately fund these cams. The potential brand damage suffered as a result of their presence on unwanted cams – is summed up by Mark Thomson, designer/filmmaker and father of Firewire designer Dan Thomson: "Those businesses; they are marketing to people who want to (now) see their brand burn".
The point is, there are things that can be done.
Communities don't have to be dictated to by corporations. In the 70's on the hill behind Lennox Point a Californian iconoclast named John Scott had set up shop, ironically very near where the current surf cam was located. His vision was against the rampant commercialisation of surfing and his legacy still hovers over the Point. In his words, "We have watched many of our brothers and sisters make life out to be little more than a merry ride for status and an intense search for the holy dollar sign. The great peace potential lies 'in state' within us all. Without vision, we pay for everything; we pay with money, and with days and hours of our lives. Surfing is an art to the free man, the artist. The citizen of the world."
Too hippy? Or did it hit some long dormant spot that inspires? The story ends for now with the surfing community victorious. After discussion with the landowner, the camera has been turned off. Long live Lennox Point, but for how long?
This raises the ultimate question. How do we balance the advance of technology and an appetite for live surf checks with the prevention of flash overcrowding and chaos whilst preserving the values of search and discovery so deeply ingrained in our culture?
Whist the technological age marches on the power of the internet, it can also be harnessed by local communities seeking to maintain some sense of civility and self determination against the forces of commerce. Outcomes are not inevitable.  Best we get our heads around this now because we hear there are international surf cam operators circling. If you think it's bad now, it could get a whole lot worse.
by Steve Shearer
Surfing Life approached Swellnet for comment on this article, and received the following response: "It is not Swellnet's policy to comment publicly on commercially confidential arrangements or matters of strategic planning." Although this article references Swellnet, it's intended to be a trigger for a broader discussion about the rights and wrongs of surf cams in sensitive locations.