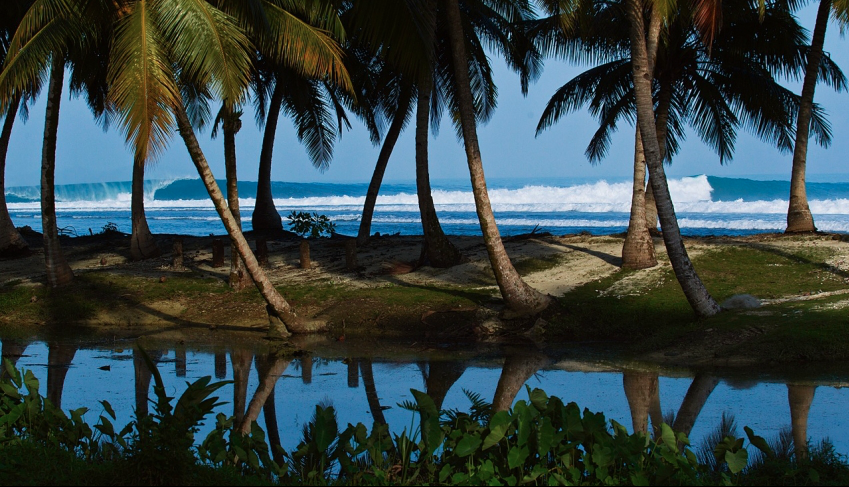 All Images: Andrew Shield
News just brought to our attention, via the Mentawai Regional Government, will see any surfers travelling to the Mentawai Islands charged an extra fee for the privilege.
Direct from the Press Release:
You are hereby advised that commencing from the date of August 1, 2016, Mentawai Regional Government through the Department of Tourism Culture Youth and Sports has imposed COLLECTION LEVY SURFING for surfing in Mentawai with the amount of Retribution For surfer Abroad Rp 1,000,000 per person per stay (15 days) and the surfer archipelago (except surfer local/Mentawai) Rp 100,000 per person per visit (15 hr) in accordance with Regulation Kab Kep Mentawai No. 2 Year 2015 Year 2015 on the Management and Utilization of Tourist Attractions Surfing and Regulation Kab Kep Mentawai No. 8 of 2015 about retribution Recreation and Sports. Surfing Levy payments made ​​directly in Nagari Bank Deposit Slip Model A Mentawai Regional Government Local Cash Account .
To purchase tickets and Bracelet Surfing in the Office of Tourism Information Centre (TIC) in Padang or Disbudparpora Office in Tuapejat.
In summary, if you're heading to the Ments for up to 15 days, you're going to be stung an extra $100-ish AUD. If you're only making a day trip or surfing for one day, it'll only cost you around $10 AUD. And your proof of payment? A bracelet you will wear in the surf, as provided by the Office of Tourism Information Centre either in Padang or in Tuapejat.
Surfing Life's opinion? $100-ish dollars for up to two weeks of perfect waves with you and your mates is a pretty small, extra price to pay considering how much we, and the entire surfing world, has taken from this paradiscal locale. If you've been up there before, you know that it's worth it, so quit your whinging. If you haven't been up there before, trust us, the extra cost is worth it.
In all honesty, any trip to any part of Indonesia comes with hidden, often possibly illegal, or at least ethically dubious, extra payments – at least this one appears to be official, controlled and sanctioned by the government.
Let's be perfectly clear, however, we're only on-side with these extra fees IF they make it into the correct hands… those of the local communities who have so graciously welcomed international surfers with open arms for decades, and not to the bureaucrats overseeing the collection and distribution of the rupiah.
Worth it. Totally worth it.