This is huge.
After months of whispers and wild speculation, the World Surf League has announced it has acquired a majority stake in the Kelly Slater Wave Company as of today.
According to the press release, the partnership between the WSL and KSWC will be "dedicated to promoting the growth of high-performance surfing around the world" with plans to build a global network of WSL-branded training centers which utilise the same wave technology.
Slater, who spent close to 10 years developing the wave pool technology, said the partnership will bring new opportunities to the sport without taking away the "soulfulness".
"Surfing great waves in a controlled environment adds a new dimension, as there is no hassling for waves, no stress over who got the best wave – they are all good. Everyone can relax, have fun and focus on improving their surfing."
"It's beyond my dreams that this wave will be a canvas for the global advancement of this great sport in partnership with the WSL," he added. "It will democratize surfing and provide incredible training opportunities for athletes as well as aspirational surfers in areas with no ocean waves."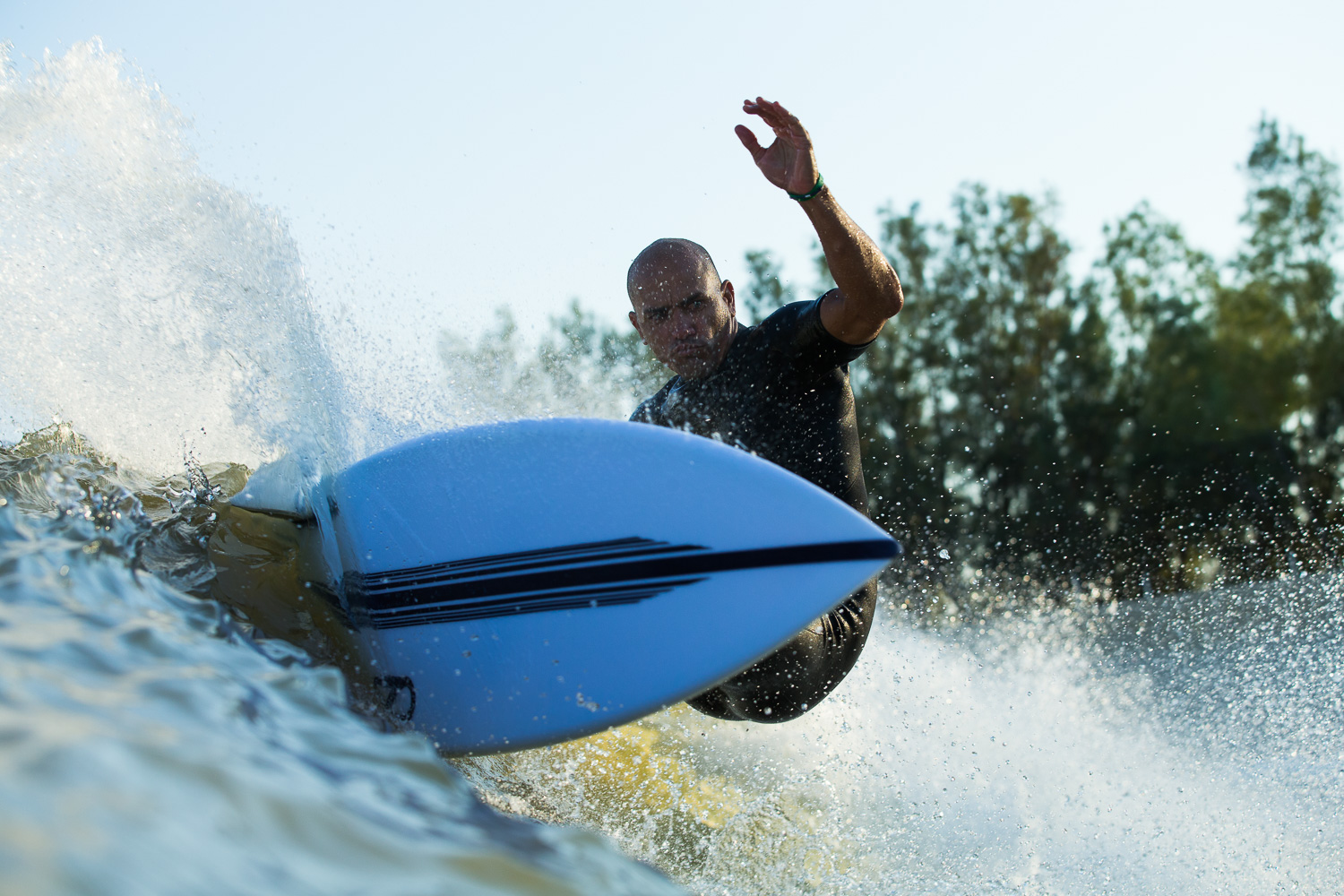 (Above: Is this the future of the WSL tour? Photo: Todd Glaser)
WSL Commissioner Kieren Perrow recently visited the first KSWC site, and said the wave surpassed his expectations. "Up until a few weeks ago, I had never ridden Kelly's Wave, and when I did, I was blown away by the experience," Perrow said. "It is incredible to see this wave in action — it has more energy and power than I expected and this technology holds a lot of potential for the future development of surfers just starting out and those already competing on our Championship Tour."
While competition in a man-made environment will offer previously impossible opportunities such as the creation of surrounding spectator environments, as well as certainty of scheduling, WSL CEO Paul Speaker emphasized that nothing could ever replace the magic and mystery of world-class competition in the ocean. "We do believe that all stakeholders – athletes, fans, broadcast and corporate partners – will be super energized by the advent of Championship Tour-level competition with man-made waves," he said, "but the ocean will always be our home, and the great waves on our tour will always remain the backbone of our competitive schedule."
So will this mean a man-made wave will become part of the WSL Championship Tour? According to Speaker, nothing is certain yet.
Keep an eye out for an exlusive chat with WSL's David Prodan soon.