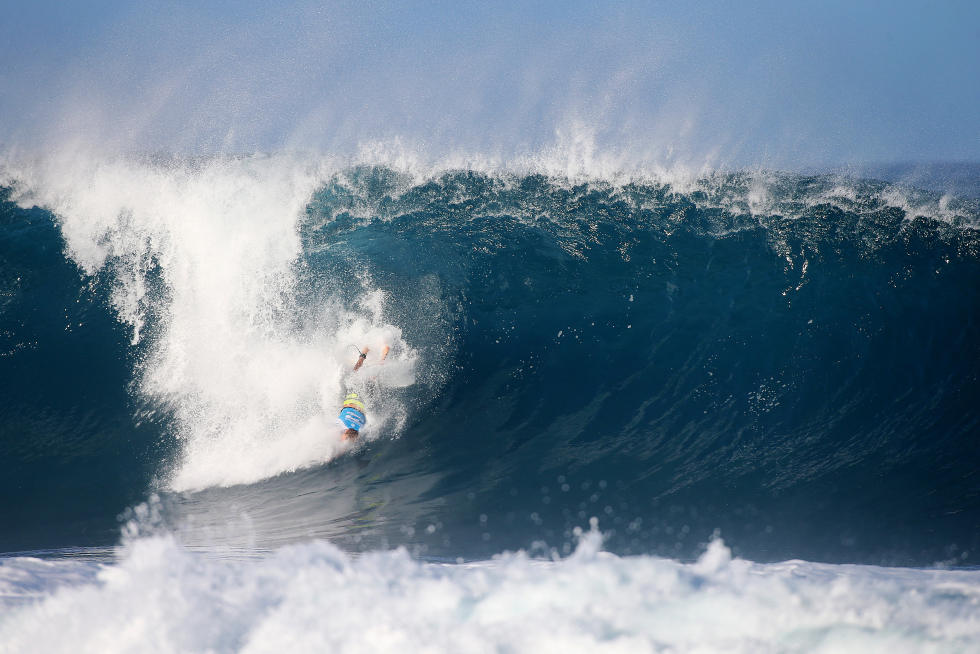 Taking a bad one at Pipe. Hope you're going to be OK Bede. Keep that chin up. Photo: WSL / Laurent Masurel
It's just been announced that Bede Durbidge, who wiped out in his round three heat against Keanu Asing, has fractured his pelvis.
On his very first wave of the heat he went over the falls and was slammed directly into the reef. He immediately was taken in on a stretcher and sent to hospital. Since then they've done scans and tests confirming the fracture, and he will now undergo surgery.
All reports say that he will make a full recovery, but a serious pelvis injury is, well, serious. We hope you're OK Bede.
Yet another reminder, as Owen, who's currently bedridden with a serous concussion from the very same reef, put on his Instagram earlier today, Pipeline may look pretty but it has a dark side. May all the boys stay safe out there today.