Words Sam Zubevich
Due to the unpredictable nature of the environment we frolic in daily, surfers are getting injured all the time – including the professionals. During the Teahupo'o trials this past week, a ghastly wipeout forced Kevin Bourez into the reef headfirst. Following surgical treatment of head fractures and facial lacerations, he is now in a stable condition and on the road to recovery. While you shouldn't let incidences like the above scare you, we thought it prudent to have a look at the various setbacks endured by some of our favourite surfing stars, how they recovered and what (not) to do if faced with a similar situation.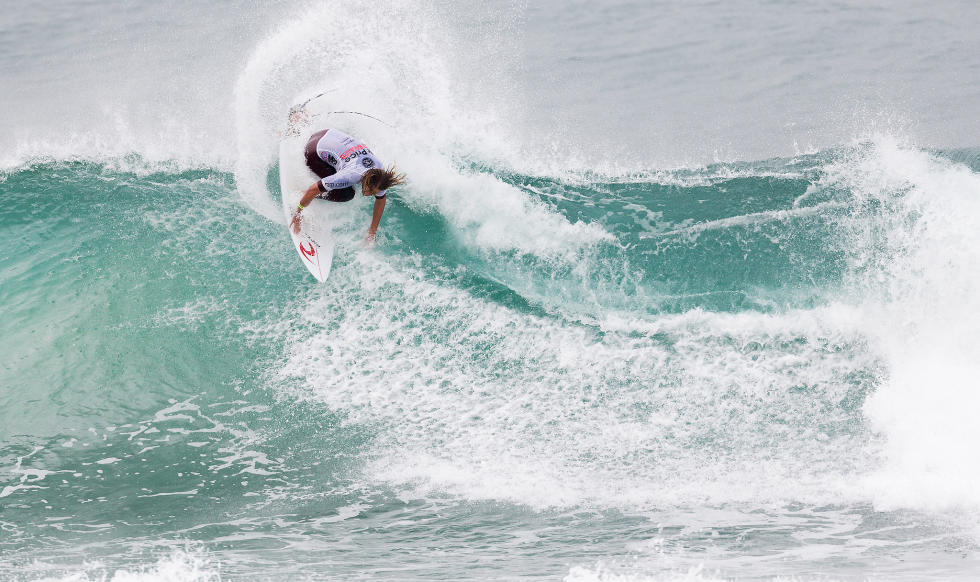 Injury free Matty Wilko. Photo: ASP
Matt Wilkinson – Golden Staph
The forecast for this year's Billabong Pro Tahiti is beginning to look ominous for those competing, but absolutely delicious if you're spectating. With several significant swell pulses en route to Teahupo'o, our minds drift back to the last truly great event at the end of the road. In 2011, the year of the infamous 'Code Red' swell event, Matt Wilkinson was left high and dry with a Staph infection after he sustained multiple cuts from the reef. Wilko was then struck down with Golden Staph months later in Hawaii, an insidious strain of the bacteria that lies dormant for months until it reappears in a weakened part of the body. In Wilko's case the Golden Staph manifested in an old scar on his elbow, soon becoming a large boil filled with unmentionable contents. While enduring a fever and aching muscles the Copacabana Kid managed to produce a quarterfinal finish at the Vans World Cup of Surfing at Sunset, due in no small part to the ASP doctors and copious amounts of antibiotics.
Lesson: While reef cuts come with the territory for anyone chasing the unmatched perfection of waves shimmering down sharp formations of coral, there are several things you can do to make sure you don't end up in the same boat as Wilko. In Indonesia, everyone you meet from Djeke the local buffalo herder, to Gustav the Swedish backpacker, swears by Chinese medicine for a one-stop cure – specifically Tien Ta Yao Gin Liniment. Whether that's a result of guerilla marketing at its finest or genuinely amazing medicinal properties, we're sure you can't wait to find out. Across the pond in Pacific paradises like Tahiti, any love bite from the reef you sustain is likely to be swabbed with a lime before you can let out a yelp of protest. Like Wilko, you can hope that the acid in lime juice will neutralise the alkaline in the coral, but it's best to follow the advice of Doctor Joel Menzies over here so that the old scar on your scrotum doesn't blow up like a third pus-filled testicle.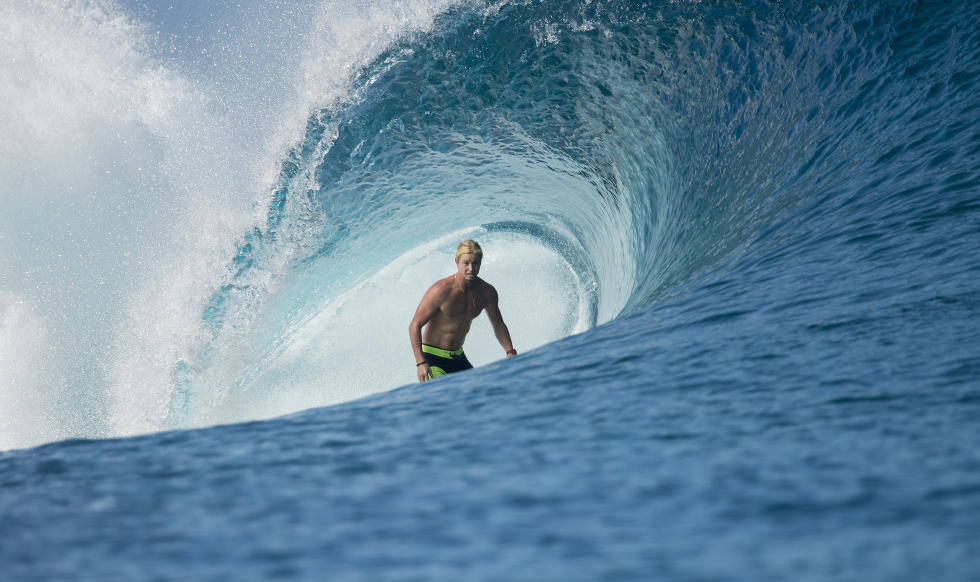 Nat Young, pre-Teahupo'o warm up. Photo: ASP
Nat Young – Surfer's Ear
Being from Santa Cruz, Nat Young boasts a hometown hero status rivaling that of anyone on tour and has several world-class surf breaks around town to enjoy. On the down side, Santa Cruz is freaking cold. Due to spending a good portion of his 23 years in the aforementioned frigidity of Northern California waters, Nat required surgery in the off-season to treat exostosis. Known commonly as surfer's ear, the condition is caused by exposure to the wind and cold water, resulting in abnormal bone growths that form inside the ear canal. Incidences of surfer's ear occur 600% more often in cold-water surfers than those in warmer climes, so it's safe to say there is somewhat of a correlation between the malady and wintery weather.
Lesson: Obviously the best preventative measure is to not surf regularly in cold water. Don't go on adventures, don't seek out uncrowded, icy perfection, and definitely don't surf in ridiculously scenic and beautiful places like New Zealand, Scandinavia or Canada. However, if you insist on seeking out your own brand of freezing fun in the extreme latitudes, a wetsuit hood and custom earplugs will greatly decrease the chances of sprouting a bony garden in your ear canals.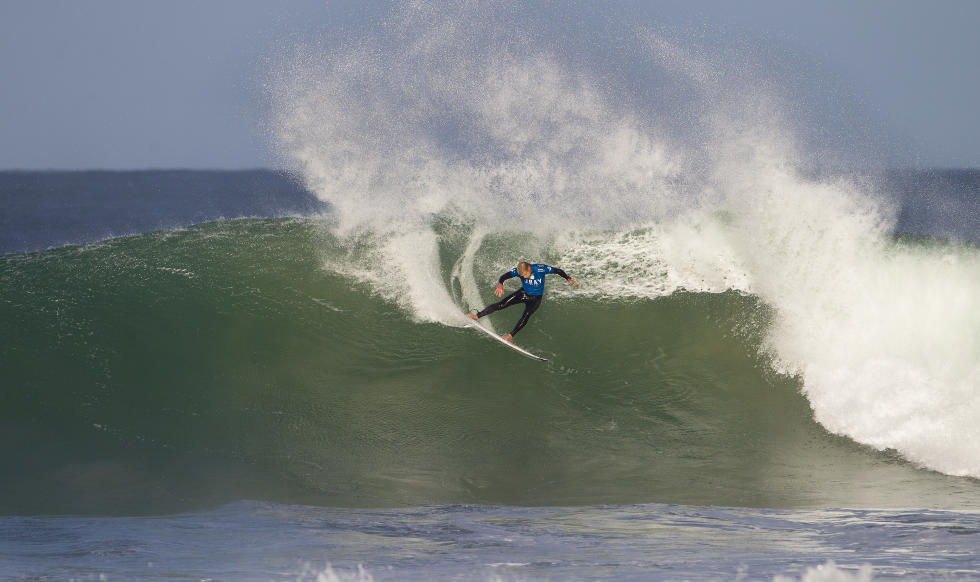 Nothing's gunna stop Mr Fanning, not even a torn hamstring. Photo: ASP
Our World Champs…
Mick Fanning
Mick and Joel have both faced potentially career-ending injuries, and both have gone on to win world titles afterwards. White Lighting tore his hamstring clean off the bone during a trip to Indonesia back in 2004, the recovery time eventually serving to bring out the steely resolve and meticulous attention to detail that he is so well known for now. Seeking an all-encompassing program that would rebuild him stronger than ever, Mick began working with CHEK (Corrective Holistic Exercise Kinesiology) practitioner Jan Carton to begin the rehabilitation process. With over two decades of experience behind her, Jan was able to break down the "primal patterns" of surfing, and utilise lunge, twist and pull movements to target everything from generating speed and finesse through turns to paddling endurance.
Lesson: Mick's results since then speak for themselves, but all of us mere mortals should probably just avoid trying the splits during a floater, to save the hassle of a lengthy rehab stint.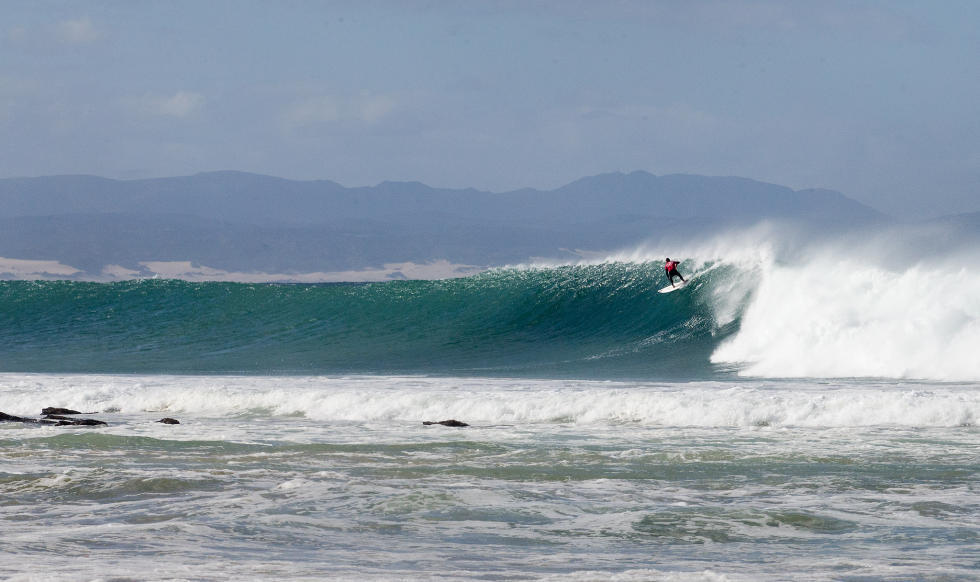 A far away Parko. Photo: ASP
Joel Parkinson
Two freak ankle injuries in two years – one cost Joel Parkinson a World Title, the other almost severed his heel before he could get his campaign off the ground. Behind his successful comeback was a rigorous training program devised by Ironman Wes Berg, which evolved from strength and conditioning workouts three times per week with additional water and land sessions. Involving everything from interval training to obstacle courses, these sessions would not only boost Parko's fitness in the targeted areas, but also hone his decision-making skills under pressure – crucial contributing factors to his maiden World Title victory over Kelly Slater at Pipeline in 2012.
Lesson: There are plenty of people out there like Jan Carton and Wes Berg who can adjust their approach for your goals without breaking the bank or breaking your spirit. With that in mind, don't get stuck with a personal trainer who looks down at you with an unrelenting look of schadenfreude on their face while they bark orders in the name of getting you a "beach body".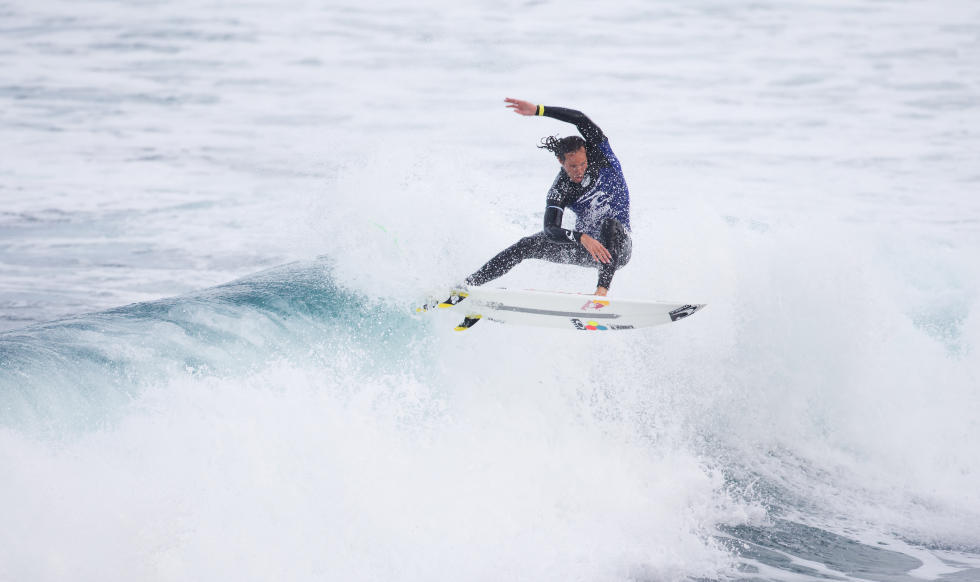 Toe-flickin fine-ness. Photo: ASP
Honourable Mention: Jordy Smith's Toe
Last and most certainly least (at least this time, sorry Jordy) is the toe injury that the Big Bru sustained while landing an air-reverse in Portugal last year. Jordy said that it forced him into doing more rehab that he's ever done before, which makes him one lucky bugger compared to the other guys on this list.
Lesson: If you have an injury like Jordy's but don't want to be laughed at for not surfing, learn the technical description – it sounds much more impressive. That's the difference between "I have a sore toe" and "Oh yeah, it's just a metatarsophalangeal joint sprain with minor bone contusion."