Words: Chris Binns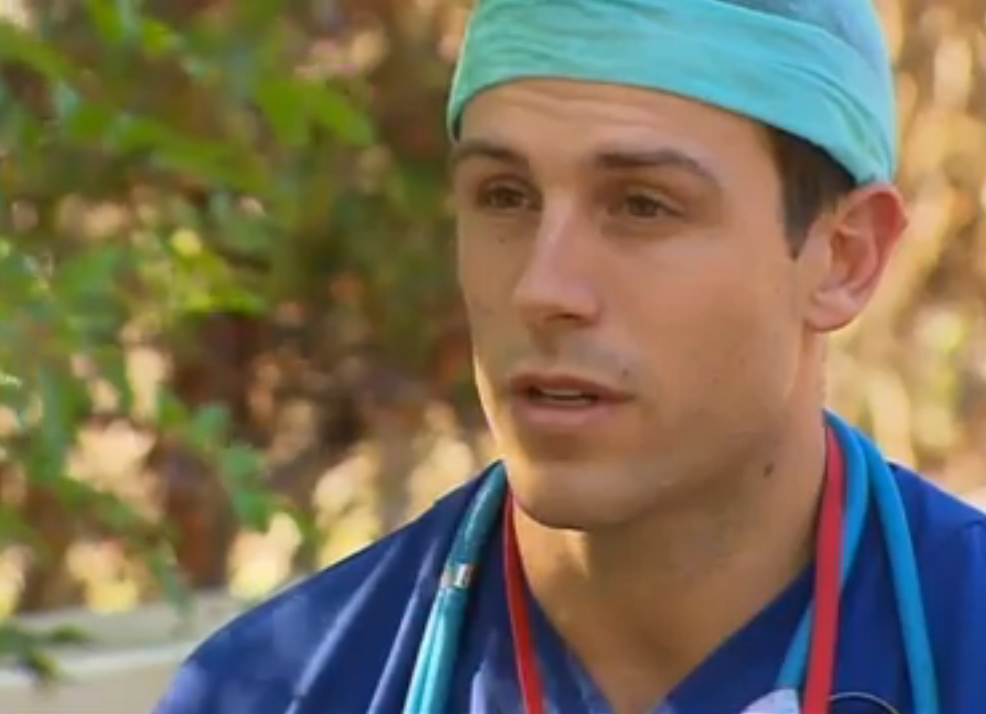 As we're now all too painfully aware there was another shark fatality in Western Australia this past weekend, when Queenslander Chris Boyd was attacked by a 3.5m Great White on Saturday. Surfing at Umbies, a break on the Lefthanders stretch out the back of Gracetown, Boyd was killed instantly. There was just one other person in the water with Boyd at the time.
Perth doctor Dennis Millard saw the commotion from the next break north and quickly rushed to the scene, but tragically there was little that could be done for Boyd. If there had have been a chance of survival there would be no better first responder than Millard, who is an anaesthetist at Fremantle Hospital and a highly active member of The Surfing Doctors, a group of like-minded medicos who regularly travel to far-flung surf spots to volunteer their skills and workshop how best to deal with accidents in isolated environments. Two years ago at G-Land, Indonesia, Millard presented a paper titled Remote Medical Challenges, addressing just that.
Gracetown has now seen three fatal attacks in the past decade, with Brad Smith killed at Lefthanders by two sharks in 2004, and Nick Edwards dying at South Point in 2010.

Our thoughts are with the Boyd family in this terrible time, and we hope the robust debate in WA around what is to be done about the shark situation leads to some constructive solutions. Boyd's family have appointed Millard as their spokesman while they deal with their loss, and last night, already back on duty in Perth, he spoke to friend and former Surfing Life editor Chris Binns about what happened.
I was surfing at Lefties and saw a guy running down the beach. I looked down towards Umbies and saw some commotion, and word got around that there'd been an attack. A mate and I ran down as quickly as we could and by the time we got there the one other surfer in the water had swum Chris' body into the shorebreak. From there we helped get him up the beach. I assessed Chris straight away, and tragically there was no chance of survival. I was thinking we'd be needing legropes to use as tourniquets to stop the bleeding, but sadly, it was too late. From the injuries I saw he would have died instantly. As I said to the family, Chris either wouldn't have felt a thing or would have been in so much shock he wouldn't have known what was going on anyway.
My girlfriend was with us, and she ran the couple of kays back to the Lefthanders carpark where she got some phone reception and called the police. Unfortunately it took an hour or more for the chopper to get down to us, which would have been very serious if there'd been a chance of survival, and highlights how remote some of these breaks are. We were talking about carrying Chris back up the beach, but it would have been a real struggle with the state the beach is in; you actually have to go in the water at some points of the walk.
The other surfer isn't really talking to anyone at the moment, he's in too much shock and wants to lay low. They were the only two in the water, but hadn't gone surfing together. He gave me a fair account of what happened, but it's not my place to pass it on. The one thing he did confirm, and this is a guy who's spent a lot of time in the water and knows what he's talking about, is that it was a 3-3.5m Great White. From the beach I remember there being a lot of whales around at the time too, there was probably a half-dozen splashing around out the back at one point.
Something's changed in the water. I think it's pretty unanimous among all the surfers down south that some of the big sharks hanging around need to be removed. We're all surfers and love the environment as much as anyone, it's our playground, but something has changed. I don't think anyone wants a mass cull but more research needs to be done and some of the bigger beasts need to be taken out. As a doctor one of the first things you learn is to check the scene for potential hazards and then remove them, and this is a prime example where that needs to be implemented.
NB. In other shark-related news, a West Australian coroner yesterday released his findings into the death of Ben Linden in July last year, at Wedge Island, north of Perth. Coroner Barry King concluded that Linden's death was the result of misadventure.