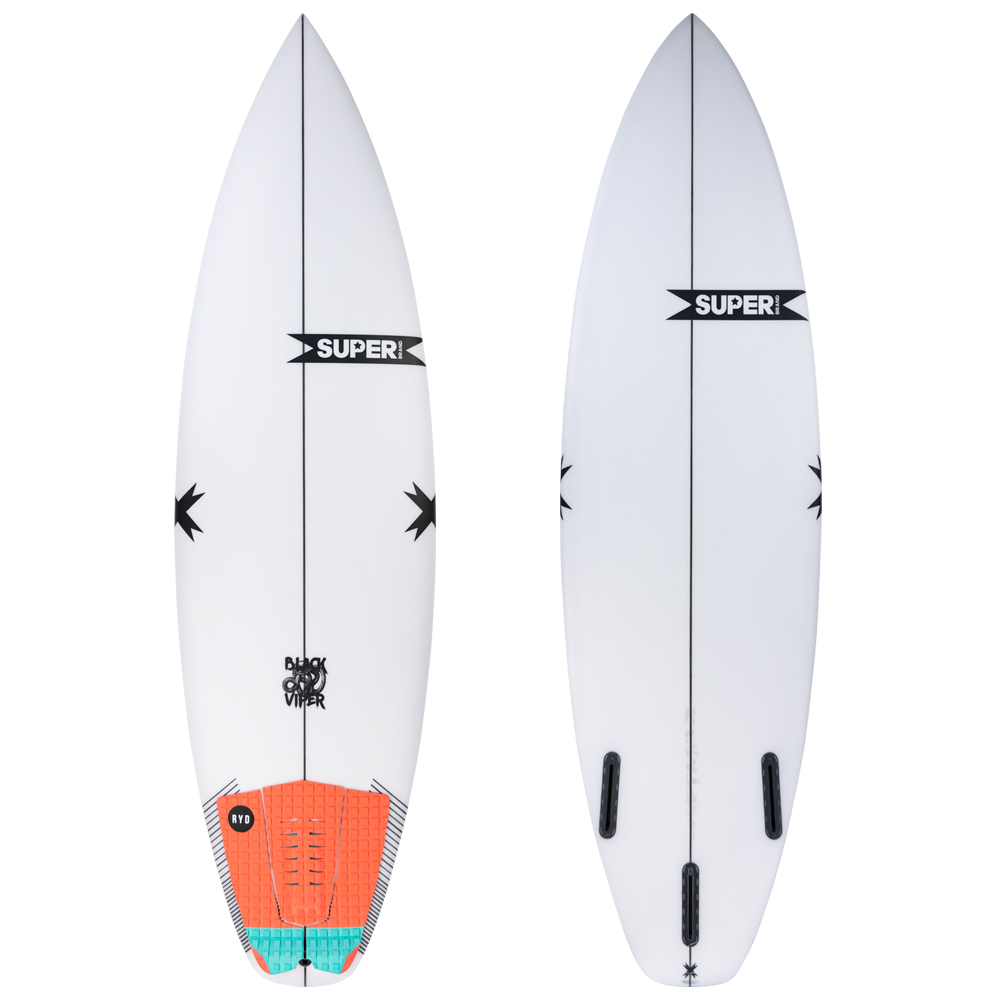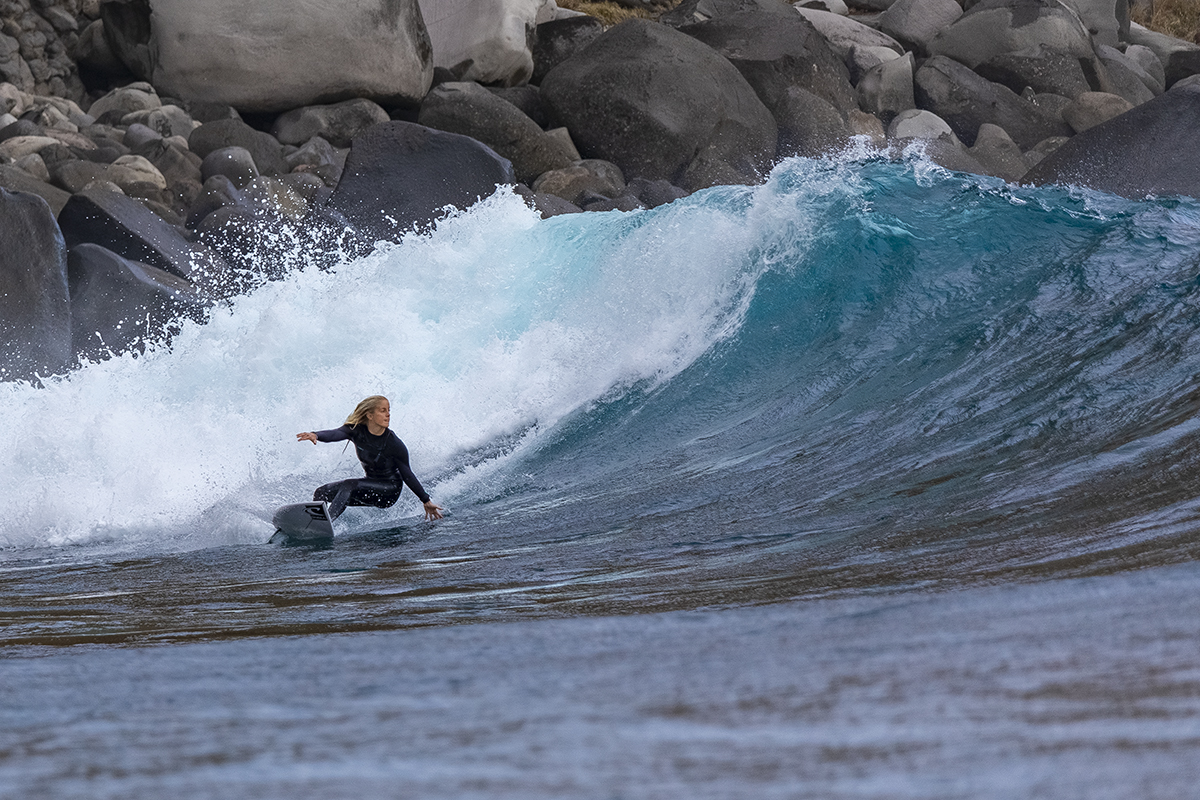 SUPERBRAND – Black Viper
5'10" x 19 1/2" x 2 3/8" 28.5 L - 5'6" x 18 1/2" x 2 1/8" 23 L
Shaped By Shaper Collective
This design is a further development of a concept that US shaper Jason Koons designed: the Siamese Palm Viper. This concept was refined even further with a view to achieving the absolute optimum foam distribution through the plan shape, with the goal of balancing the board's ability to plane and its ability to turn aggressively off the rail. We wanted the board to feel like a step down to paddle, which would still plane well through flat sections, be quick off the bottom and hold in the pocket, so the slightly blended hip was the key to that. The medium boxy rails give you a drivey connected feeling through the length of the rail to the tail while staying free and forgiving up front. It's a team favourite because of that versatility, and the board that team rider Aaron Kelly just won the Bersih Puntorama 5.0 Air Comp on!
Tested By Soli Bailey and Sophie McCulloch
Soli:
I surfed this on a kind-of-fun wedgy reef break. In the sort of conditions I would have imagined taking this board out in. Just the short stumpy width of it made it feel like a poppy summer "air" board. Like having that little, whippy, sort-of-playful board, and the conditions allowed for it. That's the surfer's job to kind of go, Yeah, these are the conditions that I think it's going to work best in and they were. The fun, kind-of-punchy wedgy waves that we had were perfect for it and it went unreal.
Sophie:
I rode this at the chunky left that was pretty heavy. It was really good off the bottom. It handled the hollowness of the wave, and it held its speed all the way through the top. I love late bottom turns, and when I ride a board for the first time, that's when I start noticing different things about a board. I got on a roll just catching waves and was able to tag away at sections, and then paddle back out and look for another one straight away. This is a really good board that you know is going to handle any conditions.
---
Our two cents...