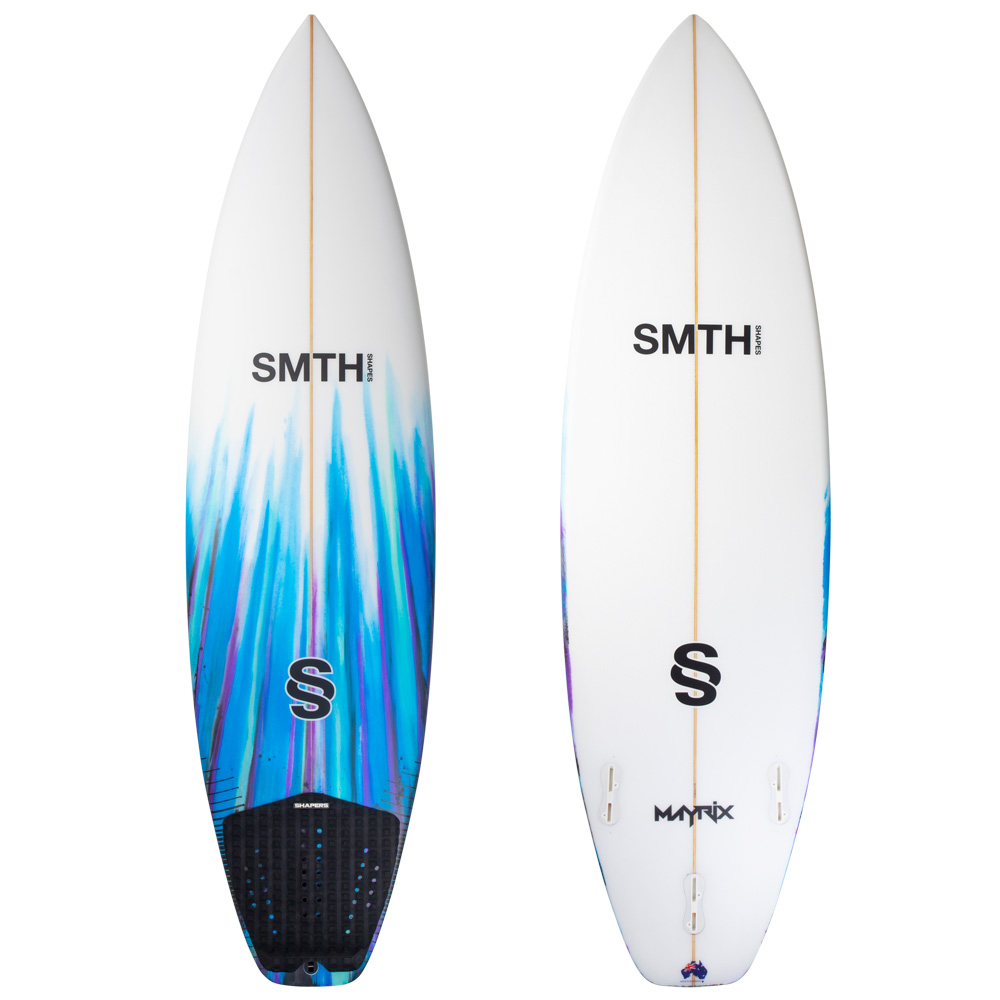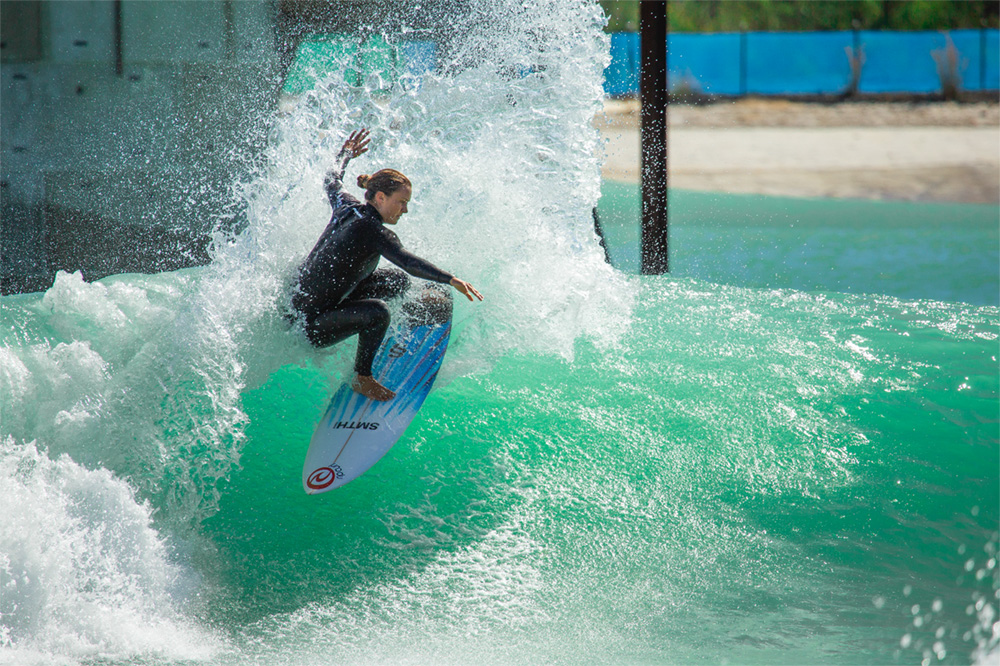 SMTH – Maytrix
5'10" x 18 5/8" x 2 1/4" 26.56 L
Shaped By Graham and Jordy Smith
It's a moderate entry rocker designed for a quicker glide in day-to-day surf. The outline of the Maytrix has a slightly wider nose to help with easier paddling into waves. The wider nose gives more area to land on when doing airs, and the wider tail breaks into a hip in front of the fins to bring the tail in for control. The Matrix was developed when Jordy messed around in the shaping bay while at home. We cut a few boards and tweaked measurements and design details almost every surf. Jordy wanted a fast and responsive board for performance surfing to use through his European leg. Over this period, he then consistently provided feedback to adjust and fine-tune the model whilst he was surfing on tour. He needed a fast and responsive board that he could scale down to fit in the smaller conditions and compliment his quiver. Matt McGillivray from J-Bay qualified for the WCT surfing this model. We worked on his Maytrix, and he gave us vital feedback—from when he surfed perfect Super Tubes walls—to create a better balance in volume for the average-weight surfer as well as keeping up with pro-surfing performance demands.
Tested By Louie Hynd and Kirra-Belle Olsson
Louie:
I know Graham and Jordy have been working on this model for quite some time and have really put in the hours to produce a great board. Most of the aspects are what you'd find on most performance shortboards, but what I noticed different about this board was it's quite a deep single concave into a slight double. This made it quick and with the wide tail, it was very loose off the top ... with good release for fin blows and airs.
Kirra:
This board went really well on Occy's Peak, especially going left on my forehand. It has a fairly wide square tail, which had really good release during snaps. I found this board easy to manoeuvre and quick off the mark, and it held its speed throughout the wave. It's a great board—no doubt. This will be great in two- to five-foot punchy beach breaks.
---
Our two cents...