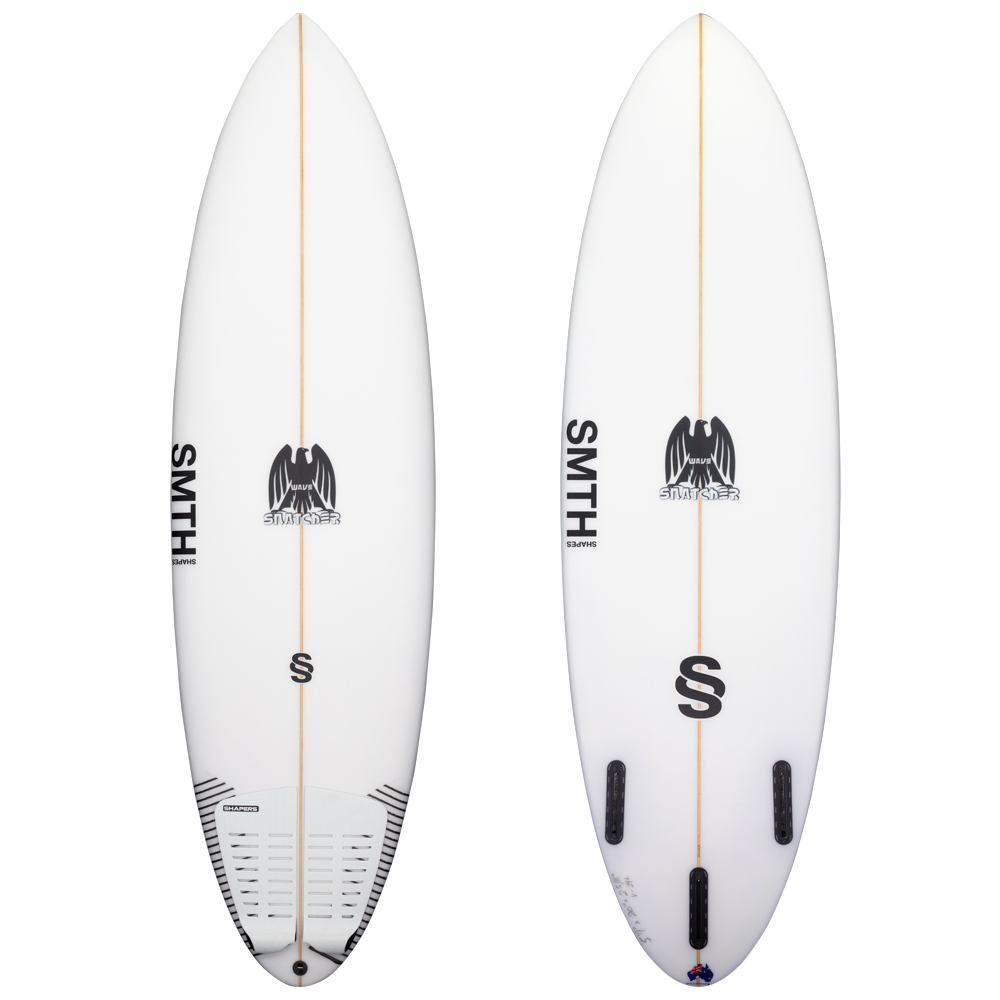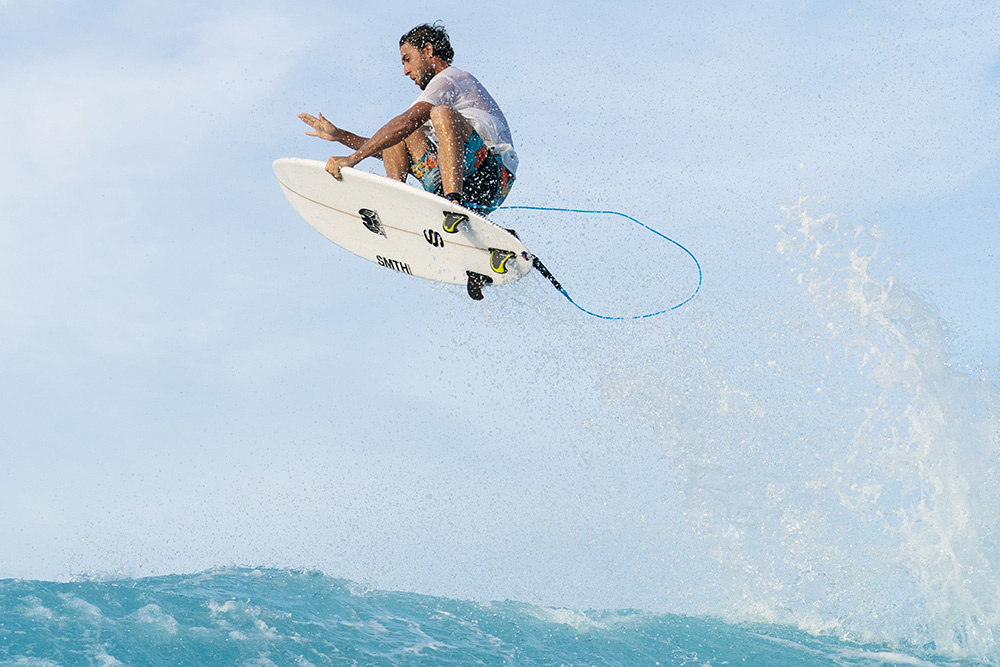 SMTH Shapes – Wave Snatcher (rebranded Humanoid)
5'9" x 20" x 2 5/16" 29 L
Shaped By Graham Smith
The Wave Snatcher (rebranded Humanoid) is a very versatile fun performance surfboard with a mature moderate rocker, carrying a bit more foam on the stringer from nose to tail.
This helps in those smaller gutless days and gets you catching plenty of waves. The added volume and single to double concave gets you up planing quicker, putting speed and looseness under your feet. The outline has been opened up towards the nose area and the pulled in rounded pin adds drive, which helps the board hold better in hollower waves. With the tail being pulled in, once you get up to speed, the sleek tail outline will help you control your high speed turns and allow for tighter arcs and hacks with confidence.
A super functional well rounded model for everyday surf due to its moderate entry rocker, fuller down rails that will engage quicker and cut through face-chop.
Basically a great "travellers" board to work in many different surf conditions, as quad options are also usable once you approach gutsy hollow fast waves—a truly designed barrel machine when the occasion arises that will send you flying through sections.
Tested By Matt "Wilko" Wilkinson
This board was a lot of fun. When you're up and riding, it's got a lot of foam up the front, under your chest and at the front foot. The foam up the front is well hidden and as the name says, it's a wave snatcher and paddles into the waves really easily. With the tight pulled in tail, it could handle all the speed that it generated so it was a lot of fun. It's kinda what I ride as my fun wave board. I always have foam up the front and I've never really liked super wide tails. This thing is nice and pulled in and perfect, and once you get to that section, it knows what to do and the foam up the front helps you get there. So yeah, it's pretty nice.
---
Our two cents...