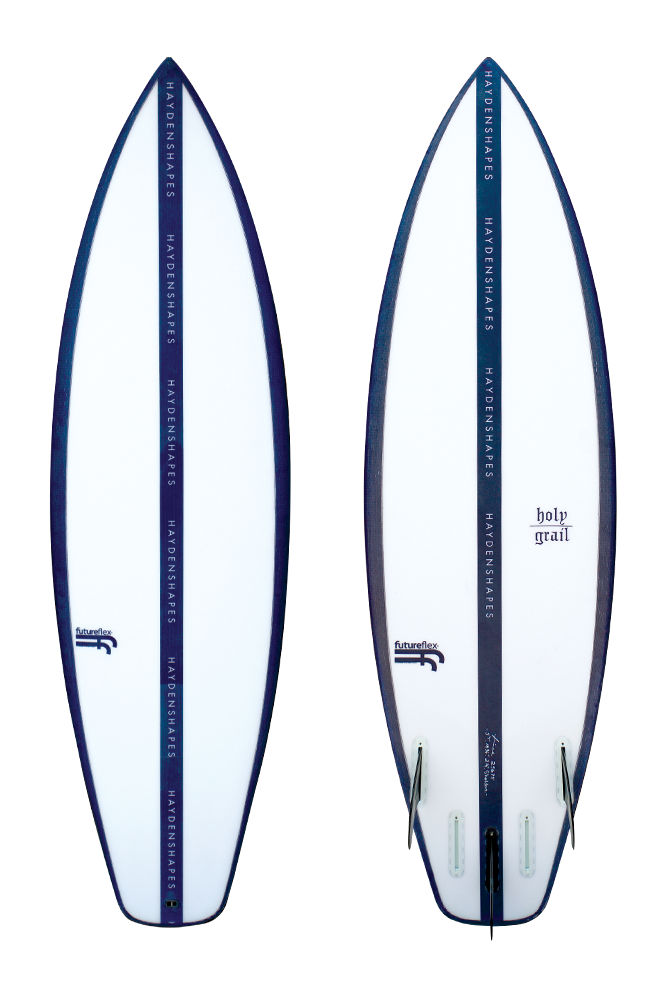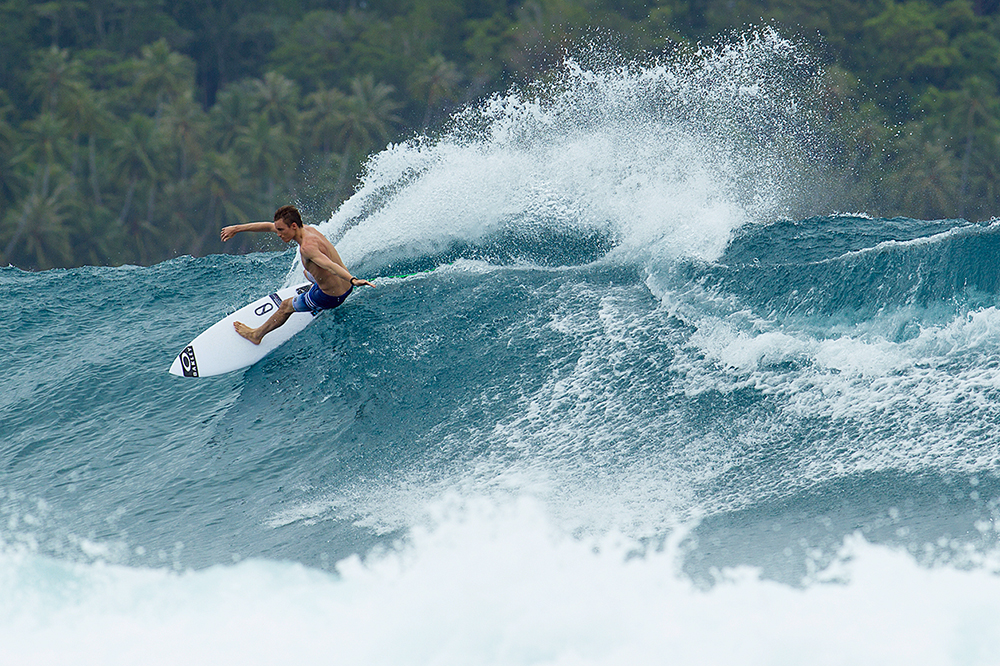 SLATER DESIGNS – GAMMA
5'6" x 18 1/4″ x 2 1/4″ 23.4L
Shaped By SLATER DESIGNS
The Gamma is Kelly's 2017 utility short board. His interest in CAD board design, modifying variables, and testing and retesting has lead to the development of this incredible all around short board. With a single concave bottom and slight vee behind the back fin, this board is extremely fast and drivey. The vee out the back makes for quick rail-to-rail transitions. The distinct hip on the Gamma gives it a tighter turning radius allowing it to be ridden in a shorter wider set of dimensions as well as the common performance short-board dimensions. This board excels in a broad range of waves and conditions.
The HELIUM construction combines a newly developed deck skin material with a redesigned parabolic wood rail that includes both Balsa and Paulownia woods. The end result is that HELIUM is lighter, stronger, and has a slightly faster flex and rebound characteristic.
Tested By Sheldon Simkus
This "Gamma" is the lightest board in the test. Jeez, it might be the lightest board I've ever picked up. It came in 5'6" x 18 ¼" x 2 ¼" which I thought was going to be way too small for me. I'm usually on 5'10"s with a litre-and-a-half more foam. Being four inches smaller and with so much less volume I wasn't even sure if it'd float me. But, it went really well. I rode it on some bigger days and it held up nicely. It's a five-fin set up, although I rode it as a thruster. It held its turns and rail really well. For my surfing, it performed better on a smaller, suckier righthander we got. I could hold my turns longer there, I could to any part of the wave I wanted and I think it just liked it when the waves started to hollow out a little. Being as light as it is, it was so whippy in the pocket. The board went so much better than it looked. I thought it was going to be just too small. It ended up being a great all-rounder and I got it to go in all the conditions thrown at us. It also gave me an insight into how Kelly rides such small boards. If I was keeping the Gamma, I would ride it on those small, hollow days at home.
---
Our two cents...