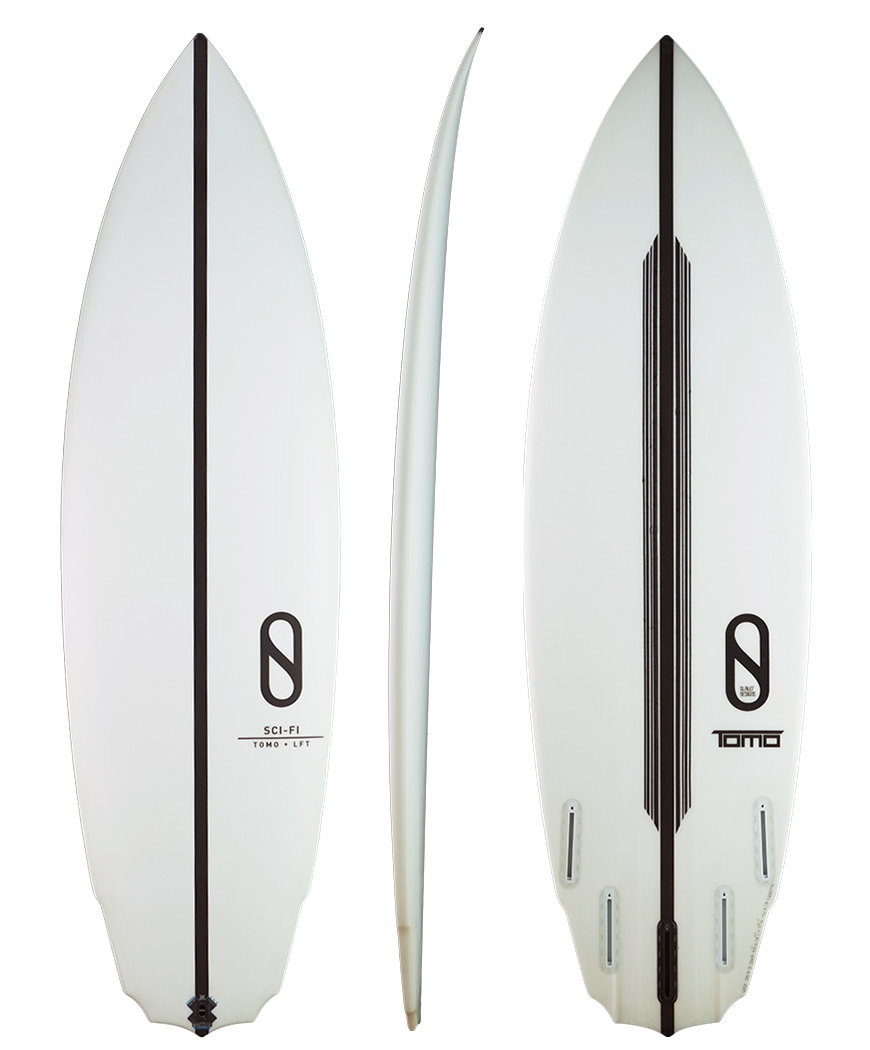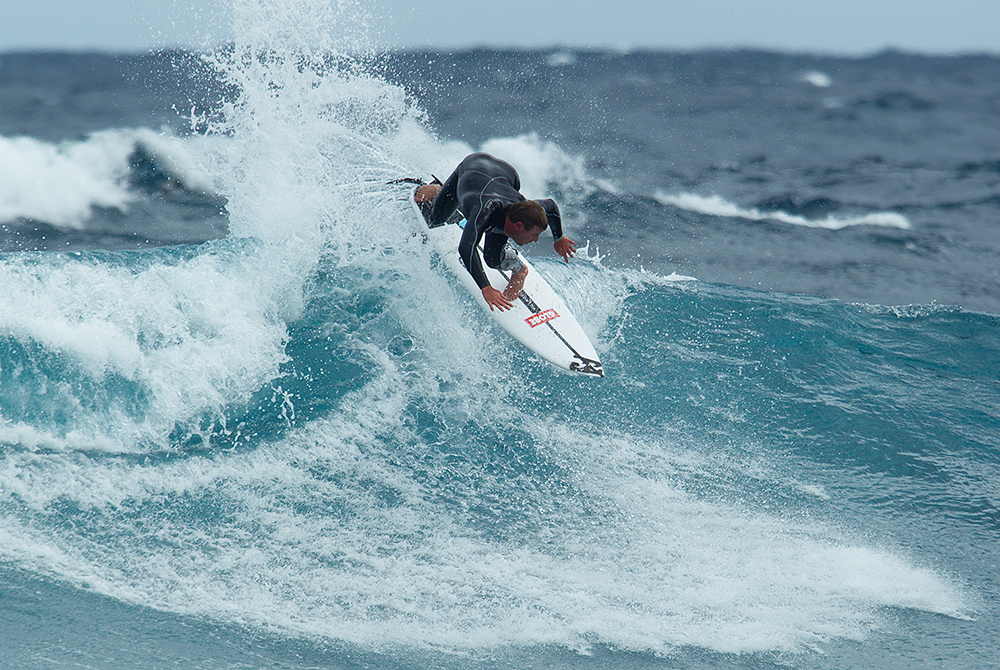 SLATER DESIGNS – TOMO SCI-FI
5'6" x 18 1/2" x 2 5/16" 24.8L
Shaped By DANIEL 'TOMO' THOMSON
The Sci-Fi is made from Firewire's performance Linear Flex Technology (LFT) construction with an added carbon tape running on the bottom which is exclusive to Slater Designs models. The Springer HD is an 18mm wide aerospace composite that runs down the centreline of the board, representing the next generation in our Springer technology. It plays a pivotal role in optimising the flex of the board from nose to tail. The LFT top deck skin serves as an additional buffer against the ridging effect that centre stringers create over time, while simultaneously working in tandem with the Springer HD to optimise the overall flex pattern of the LFT technology. While slightly below our FST and TimberTek in overall break strength, the structure of the HD Springer creates a significant strength over a traditional PU board.
Tested By Taj Burrow
The major thing I noticed about this board and it's tech was that it rode really smoothly and it linked turns together really well. It kept its speed, which was really nice. It felt like it had a good, continuous flex; it wasn't a short, snappy twinge of a flex, it was a good, drawn-out, drivey flex. In that respect it surprised me.
---
Our two cents...