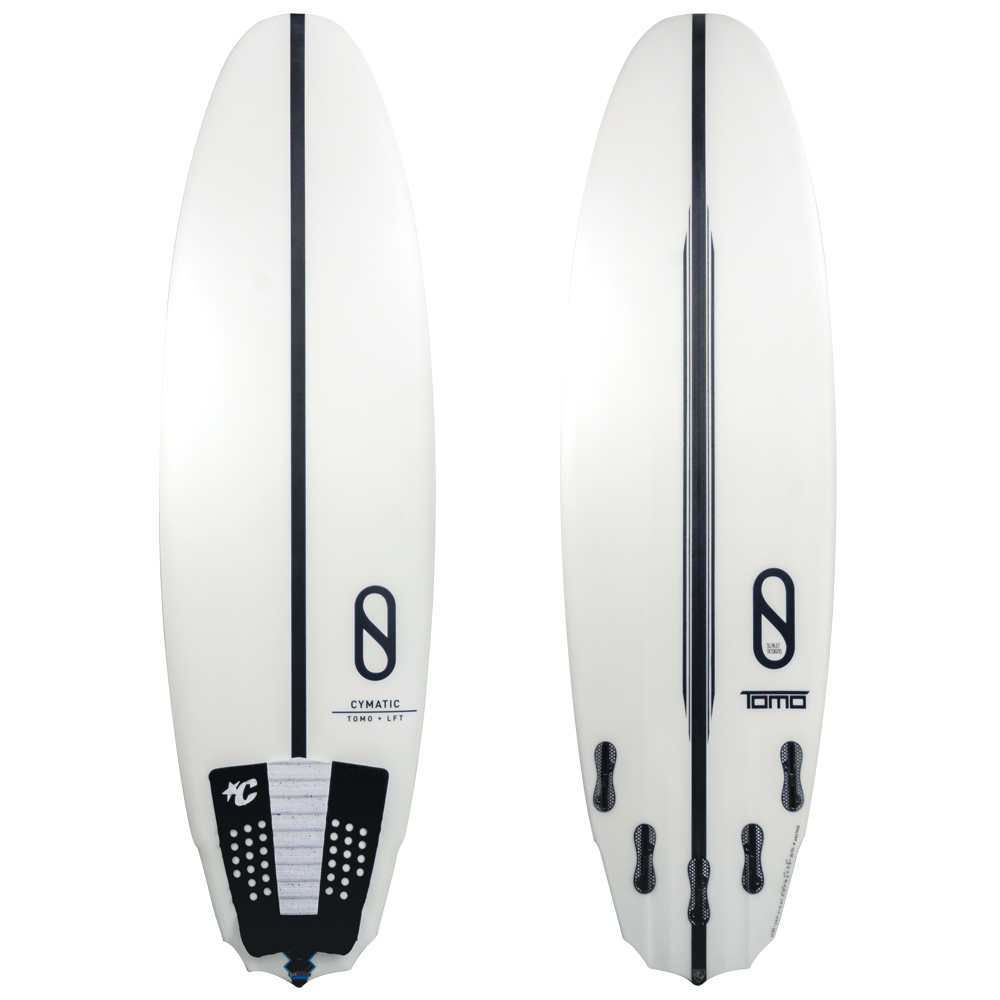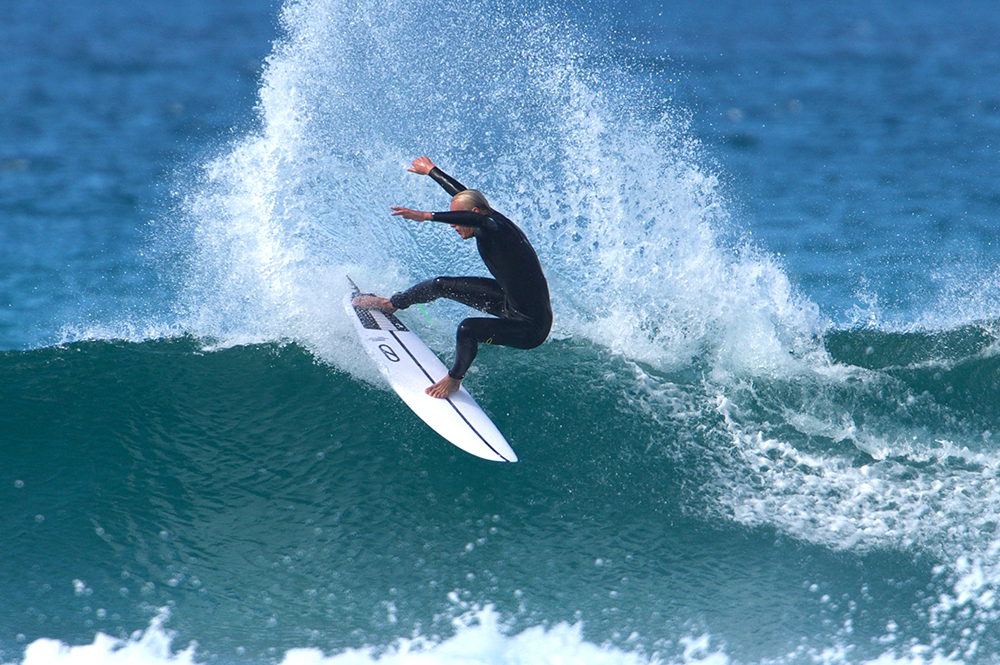 Slater Designs – Cymatic
5'4" x 18 7/8" x 2 3/8" 26.7 L
Shaped By Tomo
The Cymatic is a forward-thinking approach to high-performance design, capturing the essence of traditional speed and flow, with new school above-the-lip attack capability. The Cymatic features an ultra-short, parallel plan shape, a cut off thumb nose, plus double bat tail combined with Tomo's trademark (QISC) quad inside single concave.
Expect effortless speed off the mark and instantaneous top to bottom response, with remarkable control. It has an amazing lift-and-hold sensation created by the unique hull design, which contributes to a 'skate-like' feel of pop out of the lip. Featured in Firewire's latest version of Linear Flex Technology (LFT) and eco brand certification, the Cymatic, is surely one of the most unique high-performance rides on the market today.
Tested By Korbin HUTCHINGS
I was really interested to try this board just because it's definitely not your usual shape. When you're on the QS grind, you do stick to what you know works, because it's tried and tested. To have the opportunity to try something with a different twist, was exciting. To be honest, I didn't really notice the nose not being there and at 5'4" I thought I would. The boards supplied to us were all basically 27 litres, which was also why I thought this board would be interesting to see where they hid the litreage. They hid it well – everything worked – with boards like this, they can tend to catch as you transition from rail to rail and through turns. It had none of that and the round nose made it fit really well into the pocket. It's the kind of board you'd love to have in your quiver... something to mix it up, keep things interesting, and to be quite honest you could just have this in your quiver – it goes that well.
---
Our two cents...