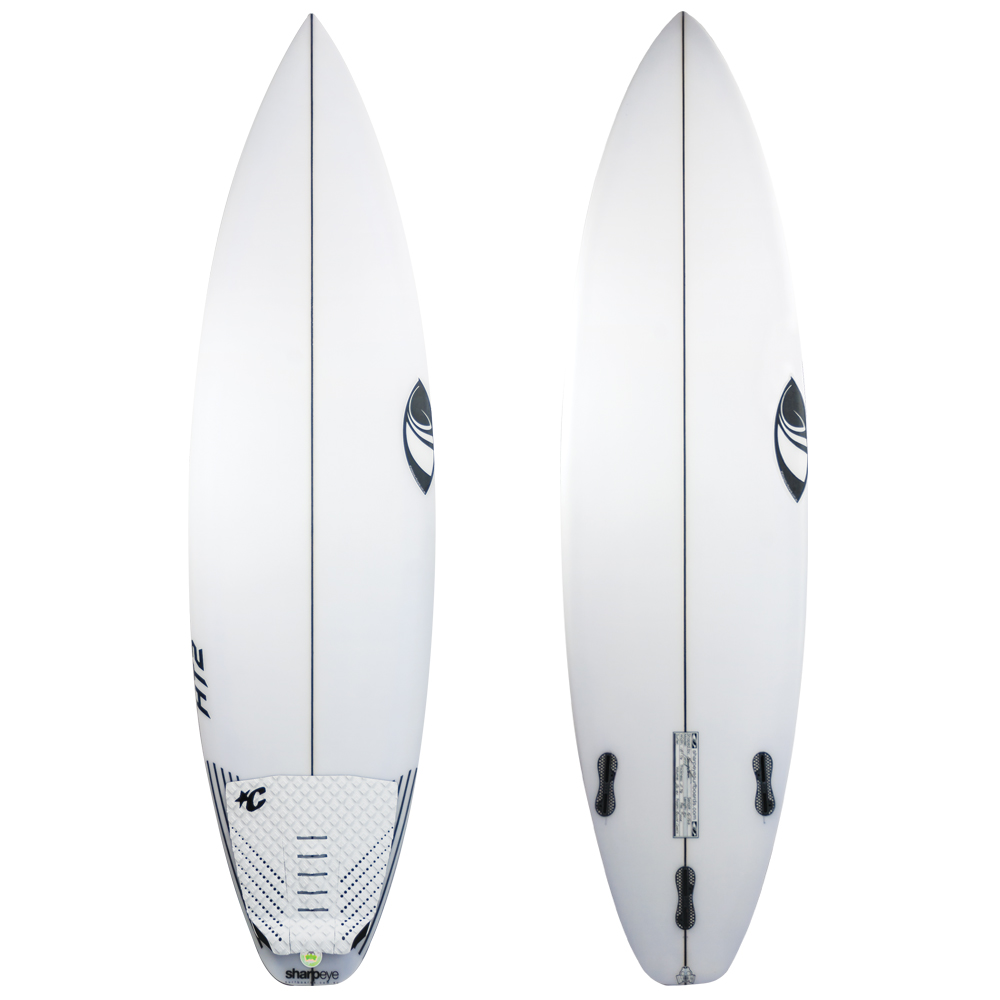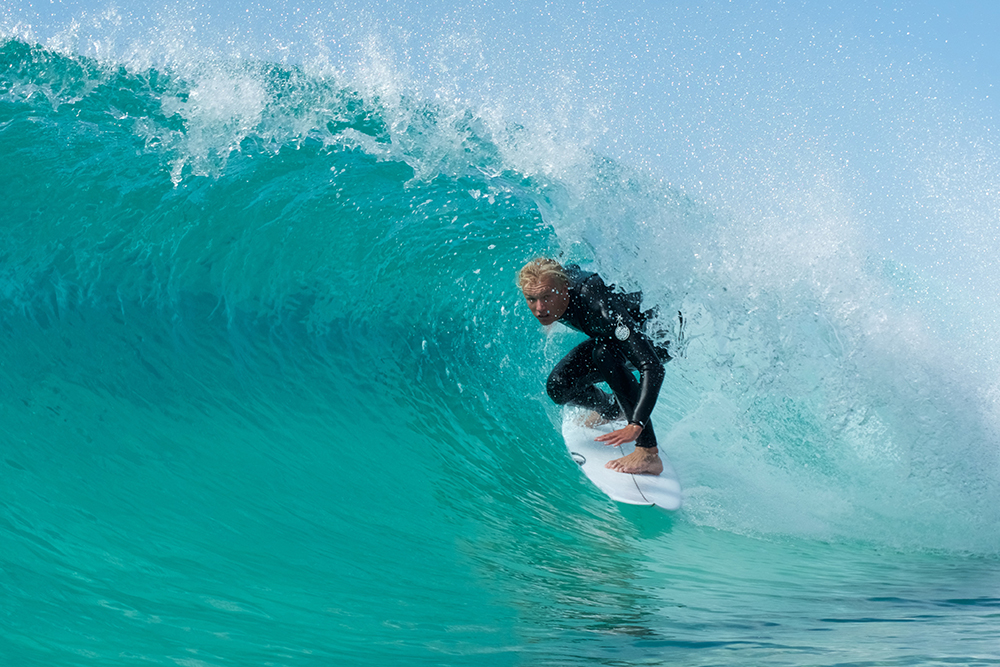 SHARPEYE – HT2
5'11" x 18 3/4" x 2 3/8" 26.9 L
Shaped By Brendan Leckie
The 'HT2' is the natural evolution of Filipe Toledo's signature model, the 'Holy Toledo'. Always looking to push the boundaries of performance surfing, Marcio Zouvi and Filipe, were toying with design while testing daily on the perfect canvas of Lower Trestles. By relaxing the tail rocker for an effortless glide between sections, filling the rail for a more forgiving feel in less-than-ideal conditions, Marcio came up with the perfect blend to take Filipe to the winning podium at the Lowers WSL event in 2017.
The HT2 used for the Surfing Life, 'Board test', was pulled from stock in our show room, the same stock that is found at Sharpeye dealers across the country. No tricks, no gimmicks, just a high-performance small-to-medium wave board made with quality materials for surfers looking to push their performance.
Tested By Korbin HUTCHINGS
With all the hype around Toledo at the moment and with Kanoa just winning Huntington on one, I was really looking forward to riding this board. These boards might not be as well known in Oz, but they are really starting to get people's attention and to be honest, it got my attention. A hell responsive board with perfect flex patterns and a great outline. This is not something I expected, because I didn't know what to expect. When I took this board out, conditions allowed for all kinds of surfing; barrels, turns, snaps, and airs. I wonder if I could get a job as a full-time board tester, LOL. There wasn't anything this board couldn't do and couldn't do well – nice and light without being too light, the rails were on point and the rocker was also sweet as. Great all-round performance board no doubt, I'd QS grind on this any day.
---
Our two cents...