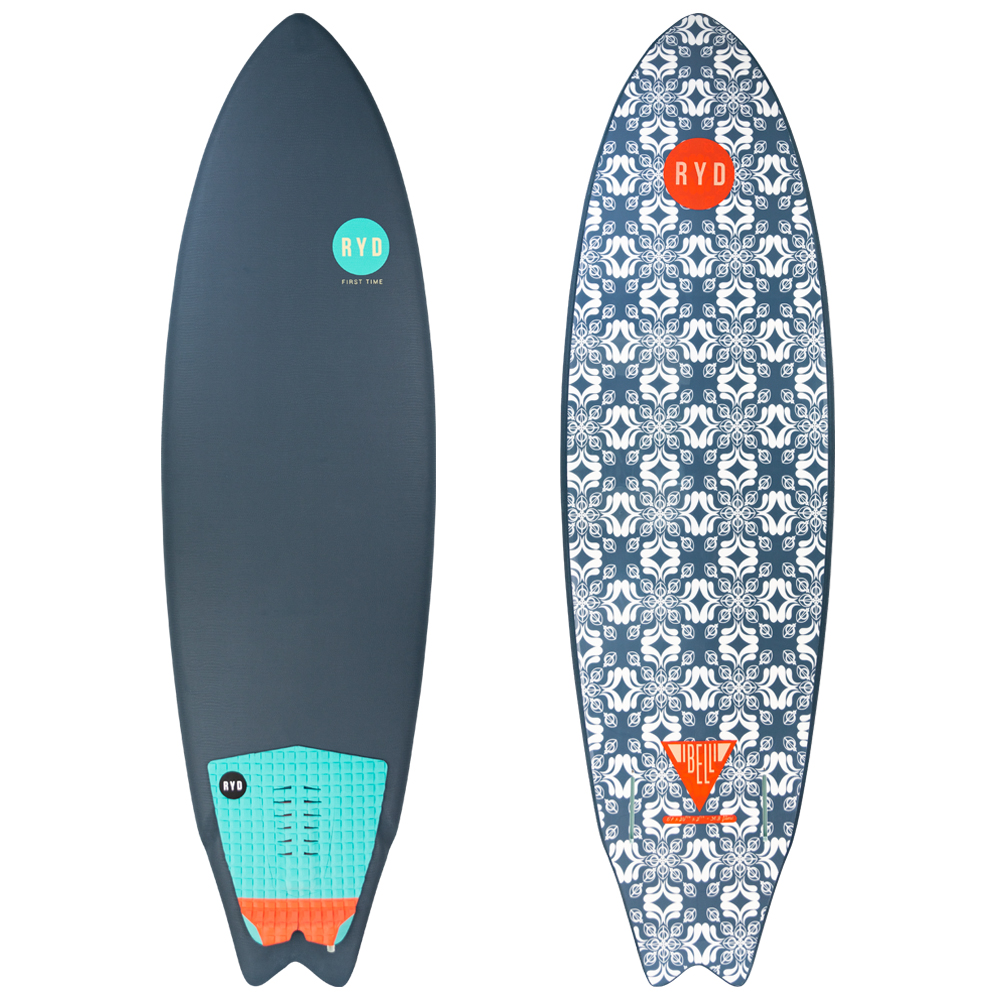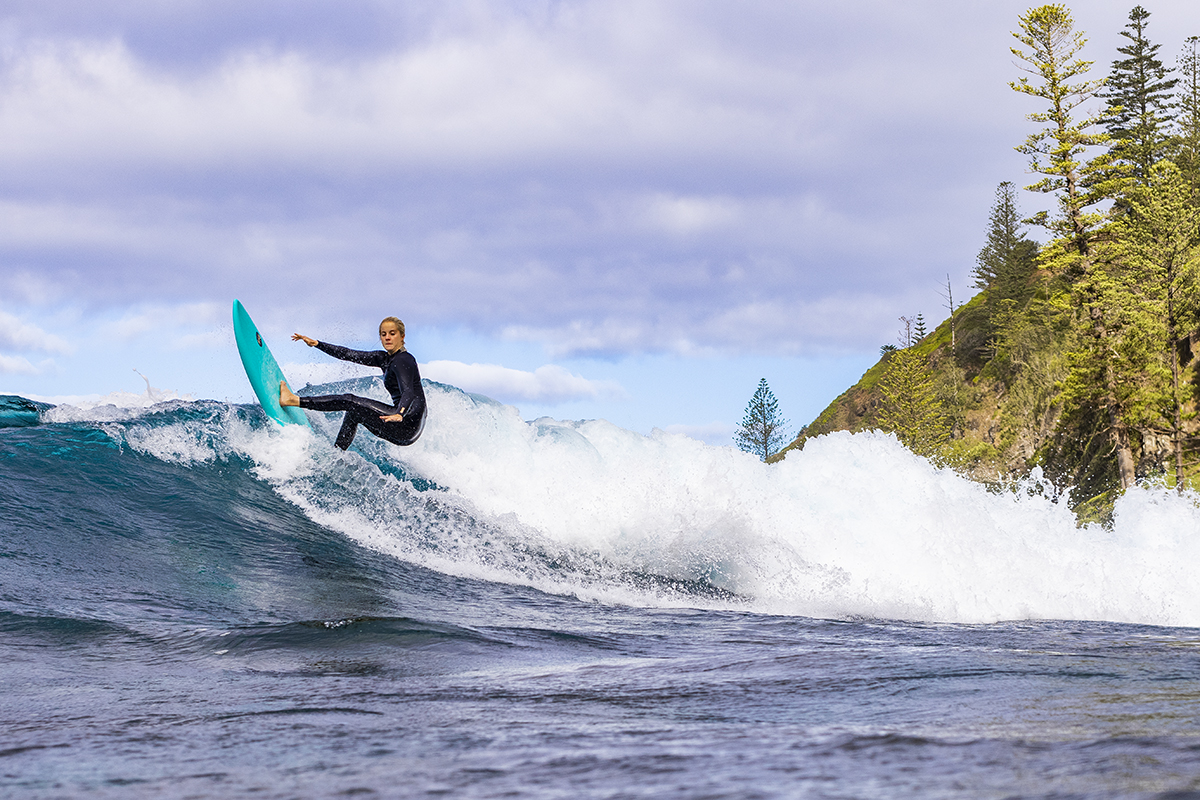 RYD – First Time
5'7" x 20 1/2" x 2 1/2" 31.8 L - 5'2" x 19 1/4" x 2 1/2" 26.3 L
Shaped By RYD
The First Time model is the brainchild of RYD Ambassador, Caio Ibelli. The performance softboard is based off the first board Caio ever shaped, featuring a cheeky swallowtail with pronounced winger that helps the rail transition into the narrow tail area, giving the board extra drive and more precision through your turns. The single concave (under the front foot) into double concave (leading into the fin area) will ensure you can ride this board in an array of conditions. Caio has surfed it with maximum enjoyment from small beach breaks in Brazil to fun Backdoor Pipe and Off the Wall in Hawai'i!
Available in three sizes: 5'2" (26.3 L), 5'7" (31.8 L) and 5'9" (34.3 L). Fin box: One tab, twin fins. Construction: EPS foam core, carbon fibre stringer, slick bottom. This board feels amazing under the arm. It's superlight and the refined rails and quality finish make it feel like a real surfboard.
Tested By Soli Bailey and Sophie McCulloch
Soli:
The waves were subpar from the beach. We got out there, and it was kind of actually a little bit more there than we thought. I jumped out there without fins, because when the waves are really bad you can just go fast—spinning and playing around. It's just complete fun. The flex patterns were still pretty good, because these are epoxy cores. I ended up riding one with fins in it, as well, and it had heaps of pop. When I got going on it, it just is popping out and kind of flying around everywhere.
Sophie:
I really liked this one; I had a lot of fun on it. It was one of those afternoons that the conditions weren't the best, and I kind of tapped into Sunny-Coast-frother mode. It was a little bit low tide, one foot, but then we got out there, and there were a couple. It was fun. What I liked about this is it's a foamy that you're able to hit the lip and drift the fins with. I think at one point, I overestimated my ability to hop across the rocks, and I lost a fin. But even so, that's what these are for. You can just bash it around and still have fun.
---
Our two cents...