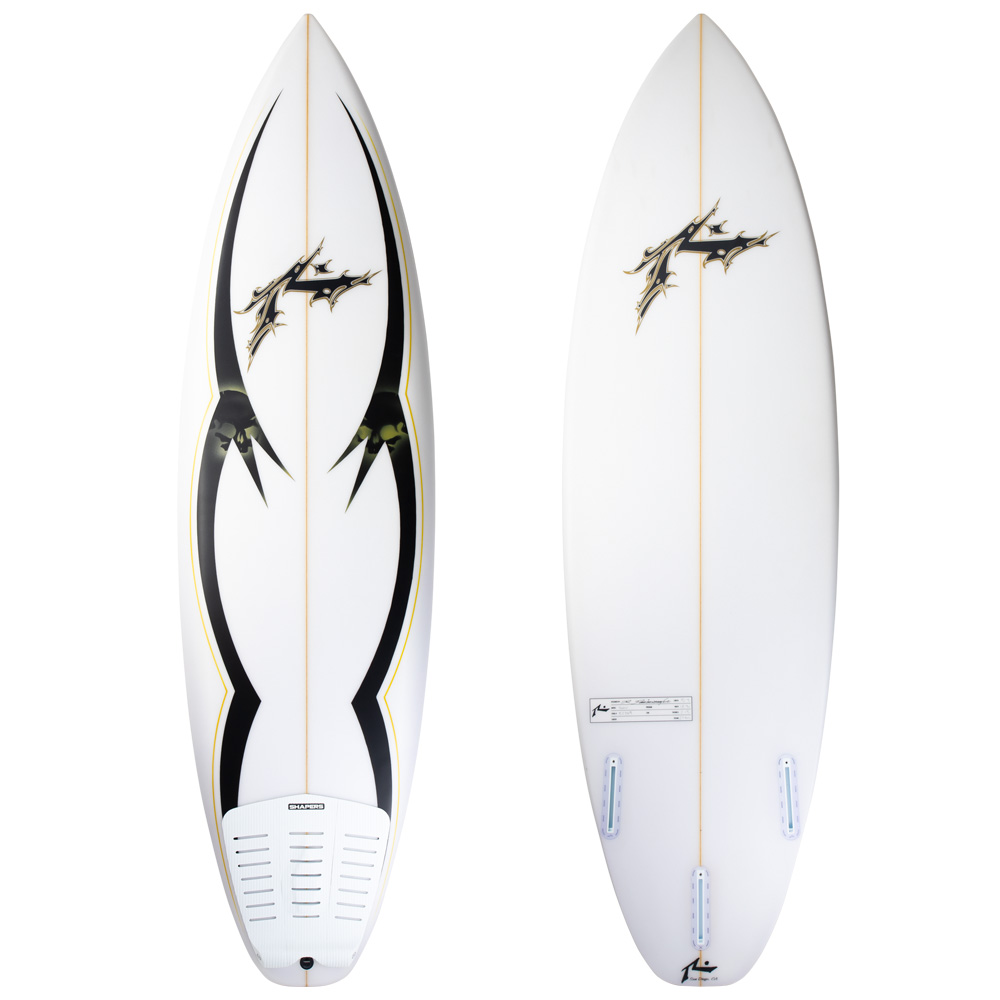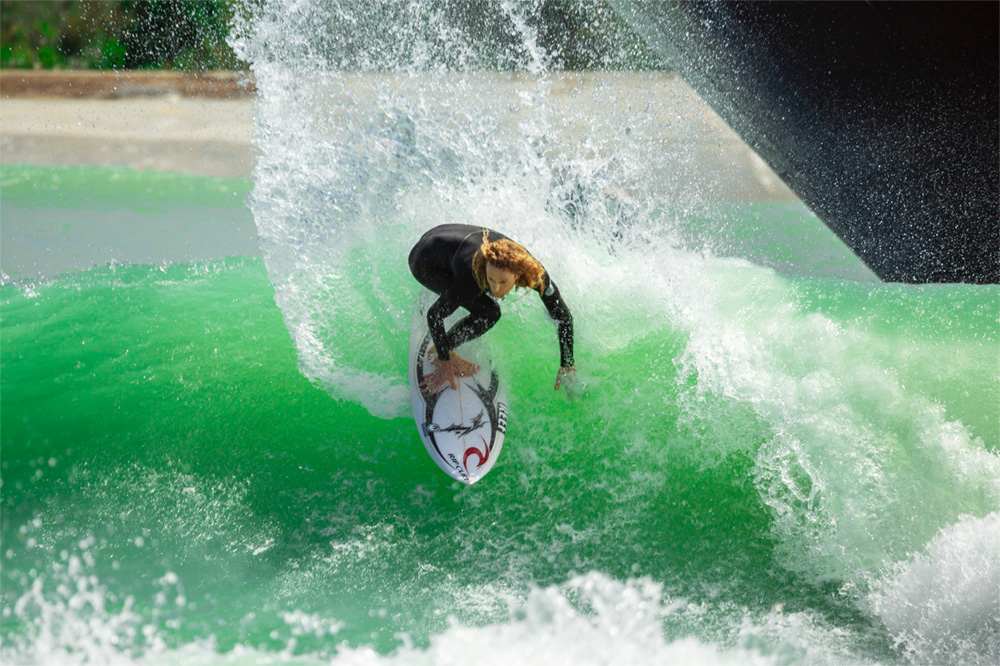 Rusty – Shiv
5'9" x 18 9/10" x 2 1/4" 27.4 L
Shaped By Rusty Preisendorfer
The Shiv is our popular SD model but retooled just a bit. Following the flat-deck category of board models, the Shiv has angular rails and the most rocker of any of the flat-deck designs. The flat deck increases the flex of the board significantly with better sprint out of turns and snaps. The flat-deck boards are all roughly .2 inches thinner. This keeps the volume similar to boards with a crown that are the same length and width. The angular rails, along with a fairly deep concave, provide great "bite" on the turns, which allows for good acceleration and speed. The Shiv is a great all-around board that's high performance with a groveller feeling. It likes beach and point breaks: chest high to well overhead.
Tested By Louie Hynd and Kirra-Belle Olsson
Louie:
I was excited to ride this board. I had a board with similar rails back in the day, and it was one of the best boards I've ever had. The rails are almost a 75-degree angle that really helps you dig in. At first, it looks a bit different and you might be sceptical about it, but you've just gotta trust that the chunkiness in the rail will help you. It's a good board for doing airs, if you're into that, and with a good amount of area up the nose for landing them. With a pulled-in tail, you can still do strong bottom turns and hit the lip. It's definitely an all-round board that could be surfed all the way up to six foot.
Kirra:
Straight off the bat, it felt really nice with a flattish rocker. The rails are surprisingly thick, which I've never tried out before. It's still really nice on the rail, easy to paddle into waves and it worked for me. This is overall a really fun board for pretty much any wave, but I would say this board works best in two- to four-foot nice clean waves.
---
Our two cents...