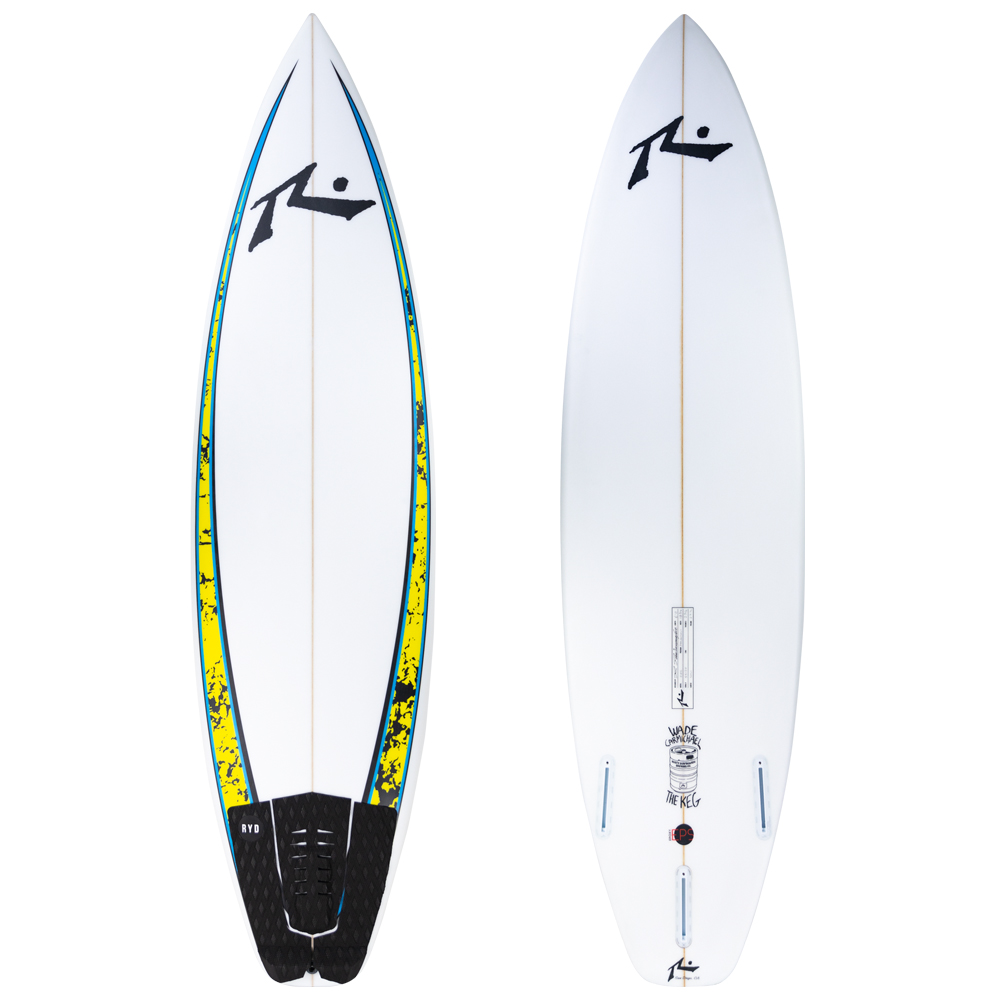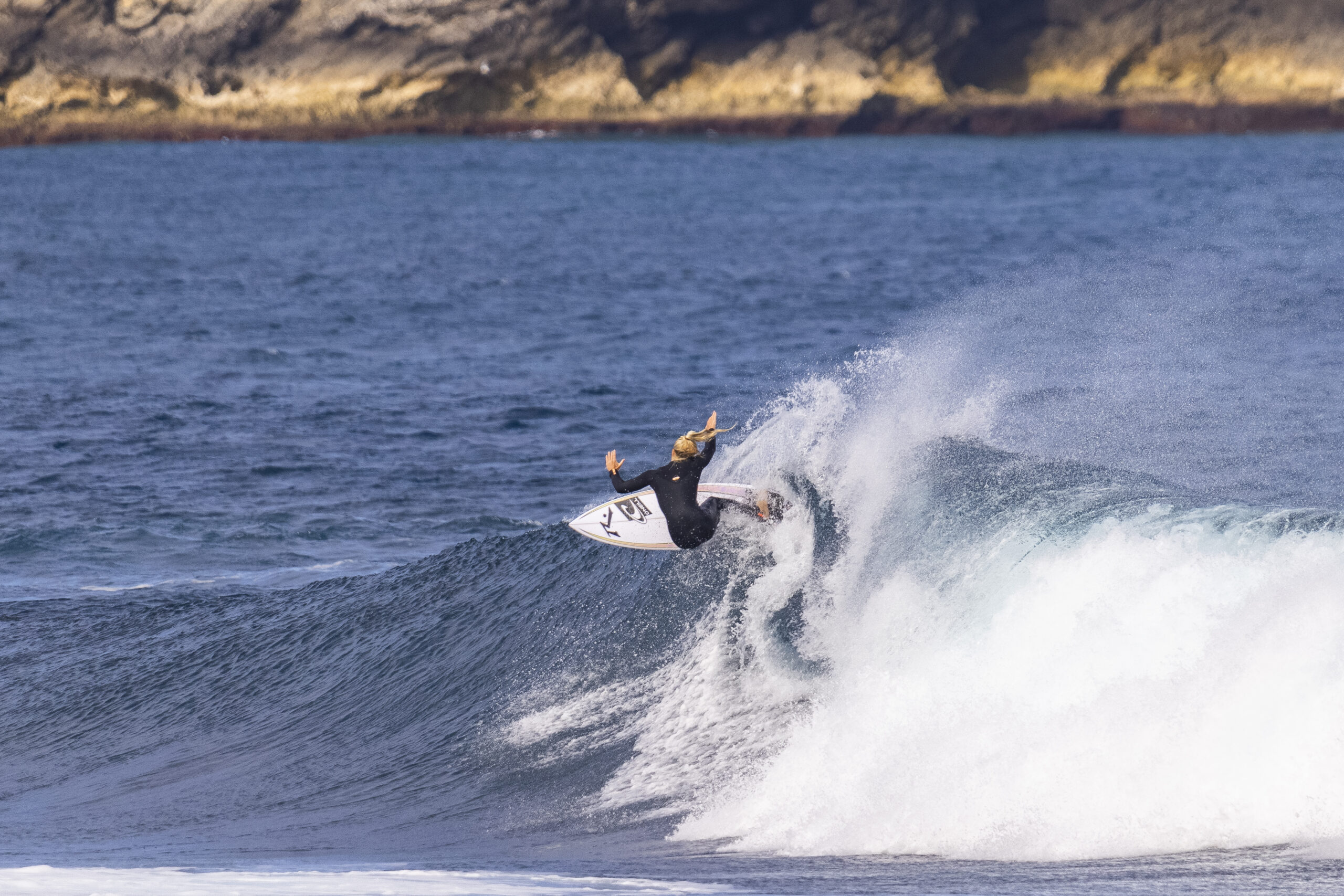 Rusty – The Keg
6'0" x 18 3/4" x 2 5/16" 27.7 L - 5'7" x 18" x 2" 22.5 L
Shaped By Rusty Preisendorfer
The Keg is designed by Rusty Preisendorfer and Wade Carmichael. Its most distinct feature is the high nose and tail rocker. The bottom features a deep single concave through the board. The deepest point is a third of the way up from the block. The Keg has a wider than normal tail block. Its widest point is three inches behind its centre. Foil is shifted back, and is quite a bit thicker in the tail. Wade's dims on his weapon of choice, out of the rack, for most conditions is 6'0", 19.5 inches wide, 2.55 inches thick and 31 litres of volume. The Keg is the pro model for Wade Carmichael and his go-to board competing in the WSL. Built for conditions all over the world, from point breaks, beachies, punchy slabs and everything in between. We can't promise you that you're going to be able to throw as much spray as Wade does, but at least with this board under your feet, you can aspire to.
Tested By Soli Bailey and Sophie McCulloch
Soli:
I'm not a huge fan of EPS, because they normally have more pop than drive. But this had that happy medium, where it still had enough pop, but then when I wanted to drive through a turn, it still could. I can tell that it's Wade's model, and that he's worked on it. It's drivey and it's got heaps of speed, even though it was an EPS. It's definitely something that you would ride in good conditions and be pretty confident on it. It's a good board.
Sophie:
I paddled out the first day we surfed the A-frame reef break. It was good to jump on the EPS and kind of get that spark to it, which I felt like this board had without taking away from the drive. I think there's a fine line between that when it comes to surfboards: whether it's got enough spark to it, and whether it's still driving. Sometimes, I've ridden EPSes and they haven't had the drive. But I really liked this board, because you could hold it off the bottom and then still get that spark off the top.
---
Our two cents...