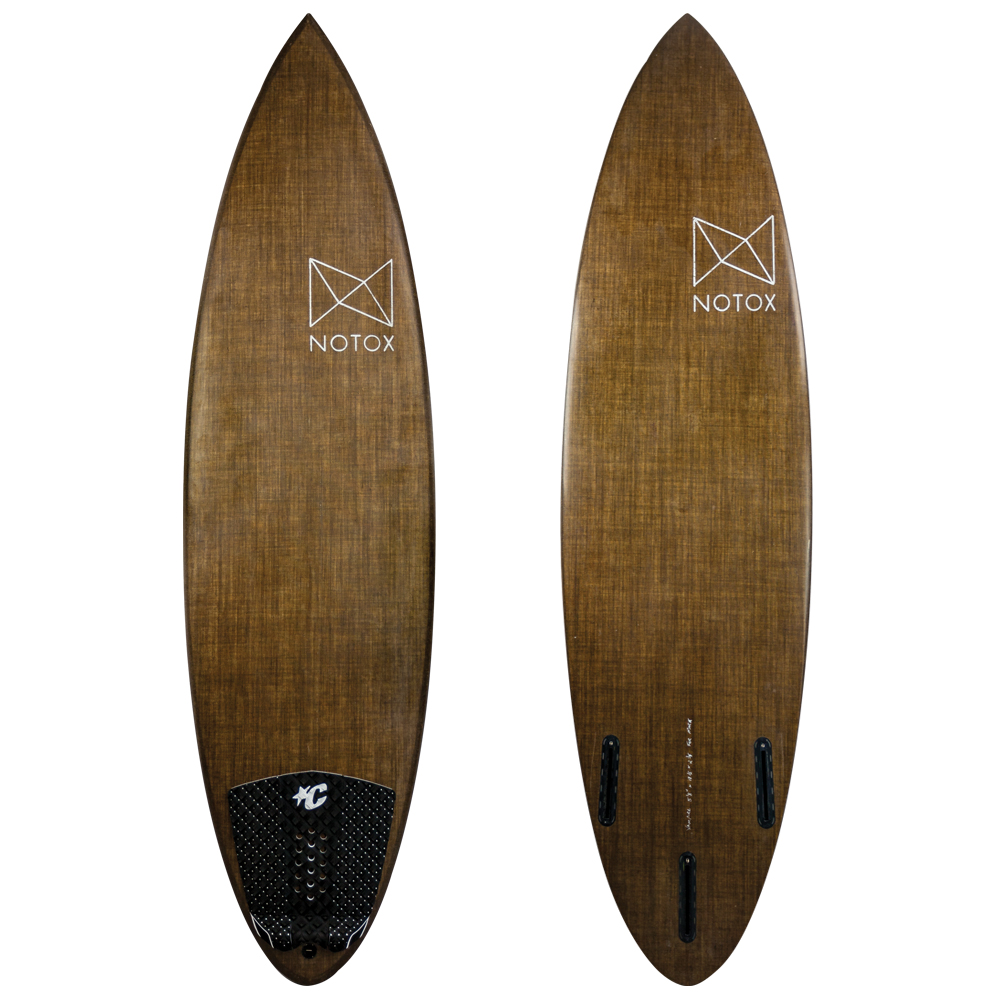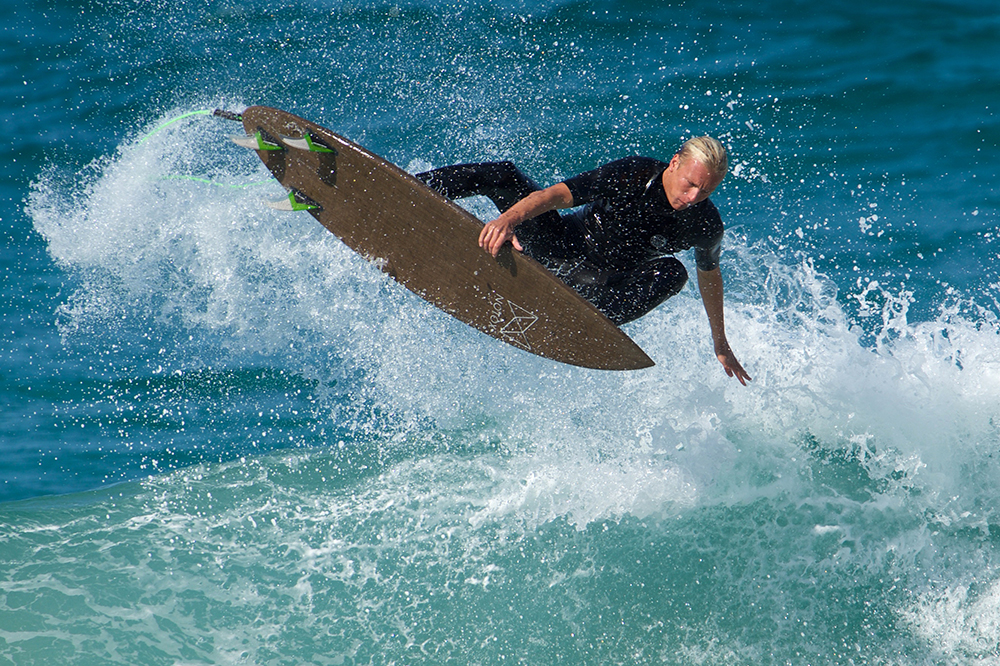 NOTOX – Vampire
5'8" x 18 1/2" x 2 3/8" 23 L
Shaped By Benoit Rameix
The Vampire is a high-performance shortboard which performs exceptionally well in a wide range of conditions. With a deep concave running all the way through, the Vampire is designed for quick rail-to-rail transitions allowing tight radius turns. Extremely lively and responsive, the Vampire is the favourite model of our ambassadors. We have used an EPS foam blank with up to 100% recycled content, with a CFC free guarantee. It also has quadric-axial flax fibre for increased flex and response, and has a high-performance bio-epoxy resin. The Vampire uses a vacuum lamination process for a lighter, stronger and more dynamic board.
Tested By Korbin HUTCHINGS
This board came in a little under the 27 litres we requested, but it didn't matter one bit. It's a lively fun board that you could put wherever you wanted to. I really enjoyed riding this board and although we are talking recycled blanks, it didn't feel like it. You know when you get recycled things, they can often feel not quite as good as something that isn't recycled. Well it wasn't the case with this board. The plan shape was excellent and everything was shaped really well. Again, I hadn't heard of this brand before so I didn't have any expectations, which may be the best way to test a board. The rails were great. It was easy to get into the air and you could generate plenty of speed. Again, being only 23 litres, meant I couldn't test it in conditions that were too solid, but there's no doubt with the right dimensions it could perform in solid conditions.
---
Our two cents...