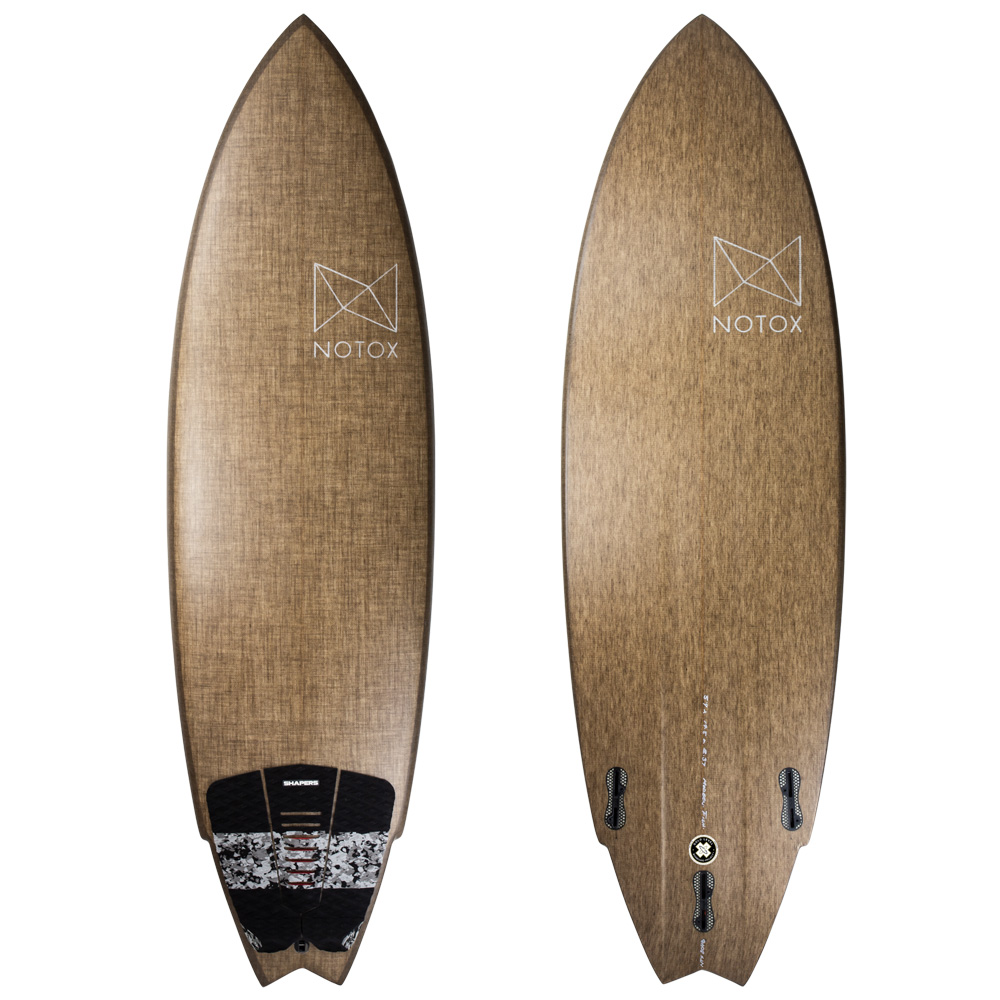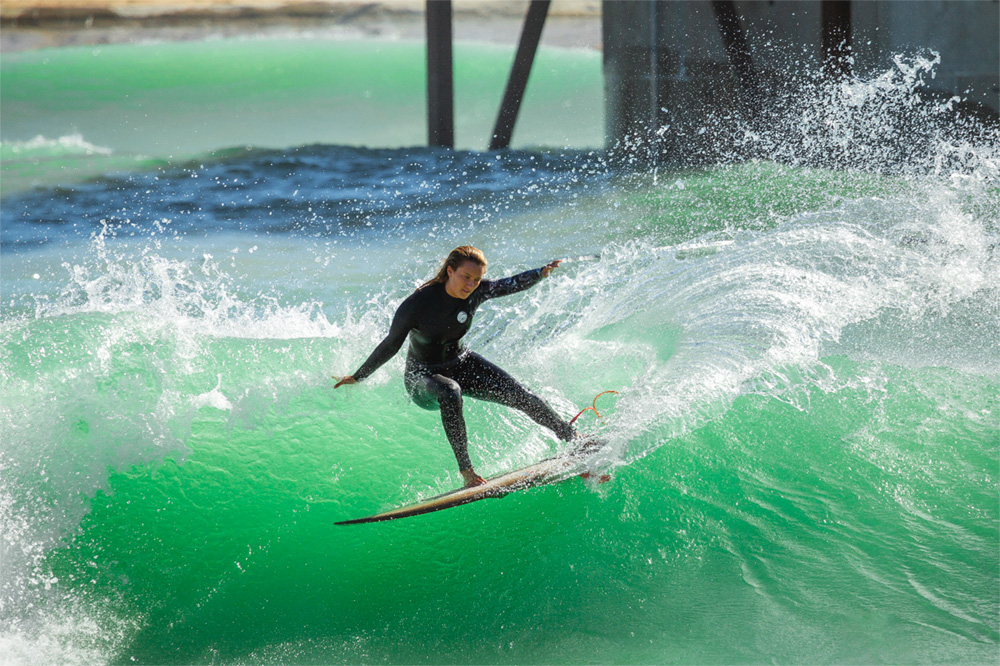 NOTOX – Modfish Pro
5'9" x 19 1/2" x 2 3/8" 28 L
Shaped By Sam Weir
Ride this board if you are looking for the speed of a fish combined with the responsiveness of a performance shortboard. Ideal for punchy conditions, this board is also very stable and playful in small waves with its extended rocker. A single concave under the front foot blending into a double concave combined with tail wings and a single channel. The Modfish is a user-friendly design, wide point forward for superior paddling power and better hold while generating speed. It has medium rails for smoothness and flow. The pulled-in rear outline keeps the board fast, increasing control and allowing deep carves at high speed.
Tested By Louie Hynd and Kirra-Belle Olsson
Louie:
It's really inspiring to see companies coming out there with new materials and pushing the envelope to create a renewable board, which is what we all want. Surfing brings us joy and if we can give it back to the ocean and the world by keeping it green, then it's a win-win-win. I found this board super light and really strong, and not a single dent on it from catching a bunch of waves on it. That just shows the integrity of the materials, which is really exciting. I think boards like this—that keep their flex for a longer time and have that new fresh feeling for longer—are what we all want. I think a two-plus-one is a great addition to your quiver.
Kirra:
This board has a two-plus-one fin set-up and a double channel in the bottom, which makes it fast and a really fun board. It also has a modern fish tail, which I find holds really well off the bottom and has a really nice release off the top. The flyers help with keeping the volume but pulling in the tail. I'd recommend using this board in two- to four-foot beach breaks or long point breaks.
---
Our two cents...