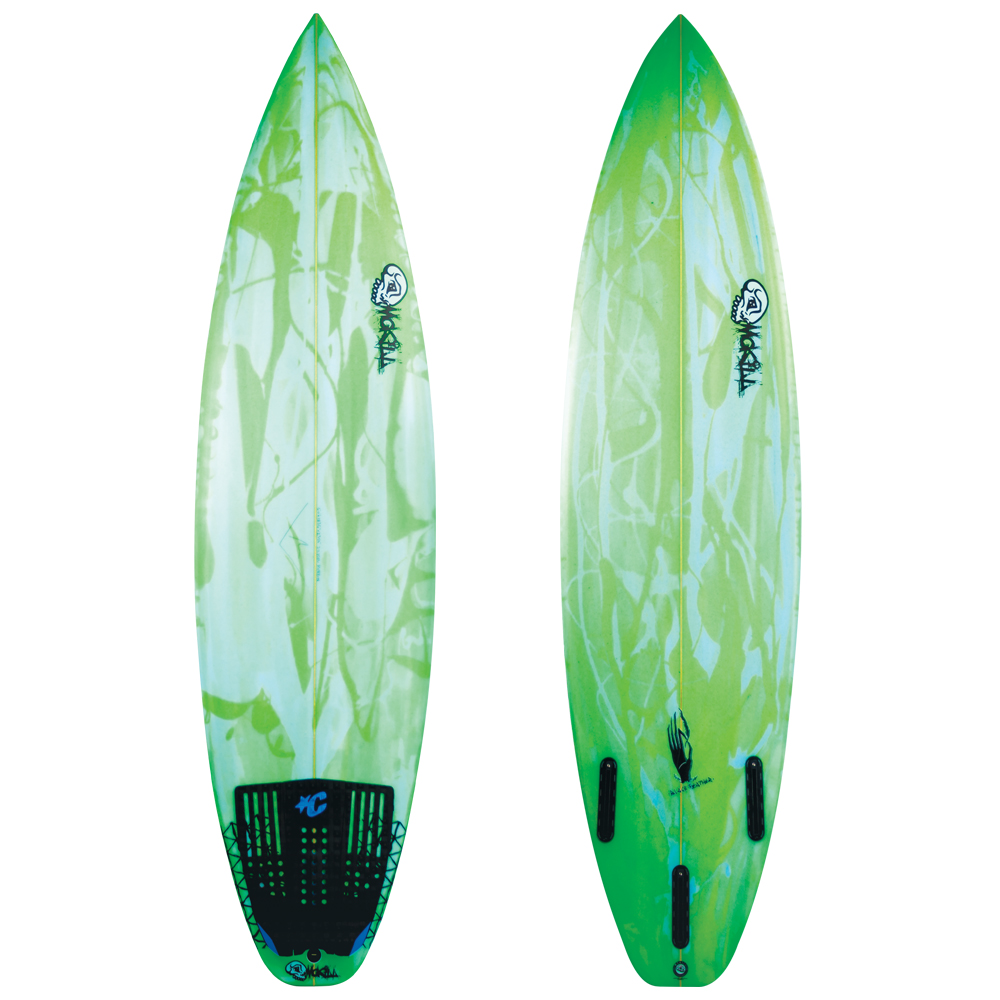 Mckill SURFBOARDS – Black Feather
6'0" x 18 3/4" x 2 3/8" 27.25 L
Shaped By Luke McKill
The Black Feather model is a fast and responsive high-performance shortboard, perfect for shredding your local beach break. It features a deep single concave, running to flat behind the centre fin. It has a flatter entry rocker for paddle power, into a continuous rocker out the tail, to give it optimal release in the pocket. It's a great all-round board for performance surfing. It also works really well with a swallow tail!
Tested By Korbin HUTCHINGS
This board felt really good under the arm and as you know it's a good first indicator of what a board is going to be like. It's not a foolproof system, but when you've had hundreds of boards under your arm and then surfed them, you can start to tell what they're going to be like when you pick them up. So with it feeling so good under the arm, I was pretty keen to get it out into the water. We had really good conditions to test all the boards in and today was no exception; solid, overhead conditions with plenty of tunnels to knife though, and knife through it did. I found this board went really well when you need to quickly pull in under the hood, but once the barrel section was clear, I could easily drive it up into the pocket where I was able to throw the fins, snap it, or go to the air. It's a really nice board – no doubt.
---
Our two cents...