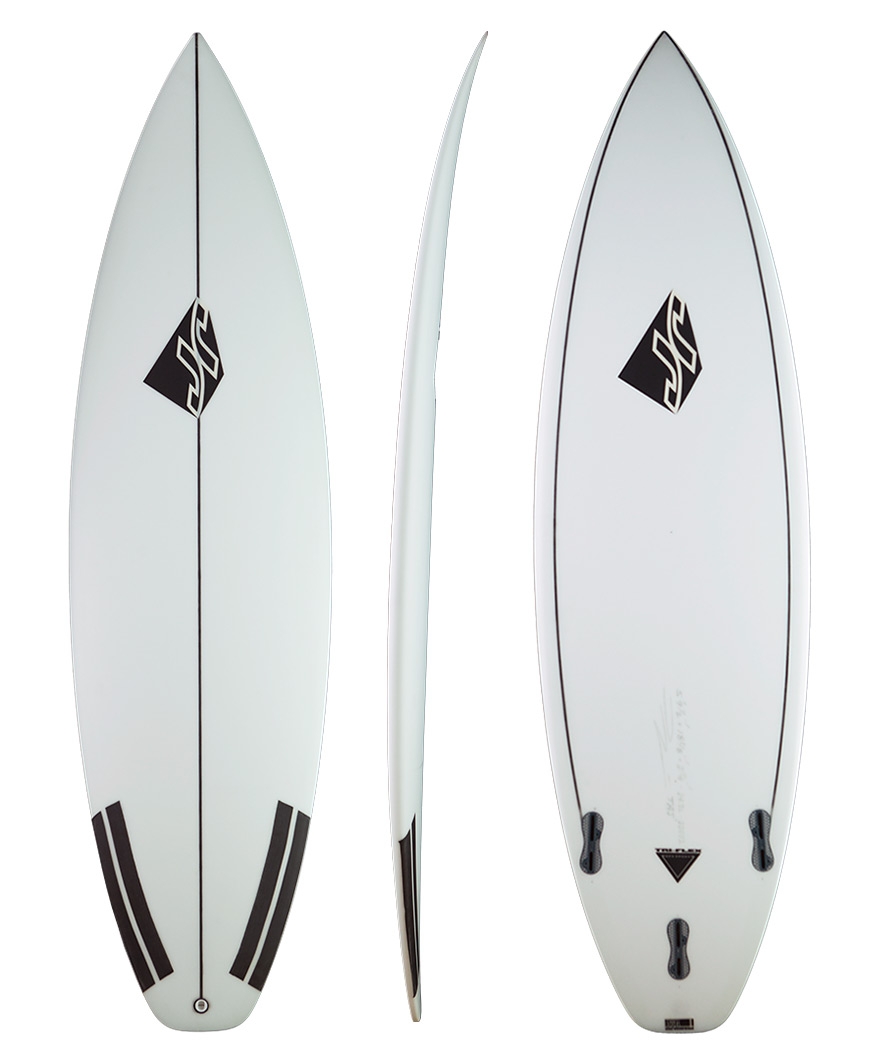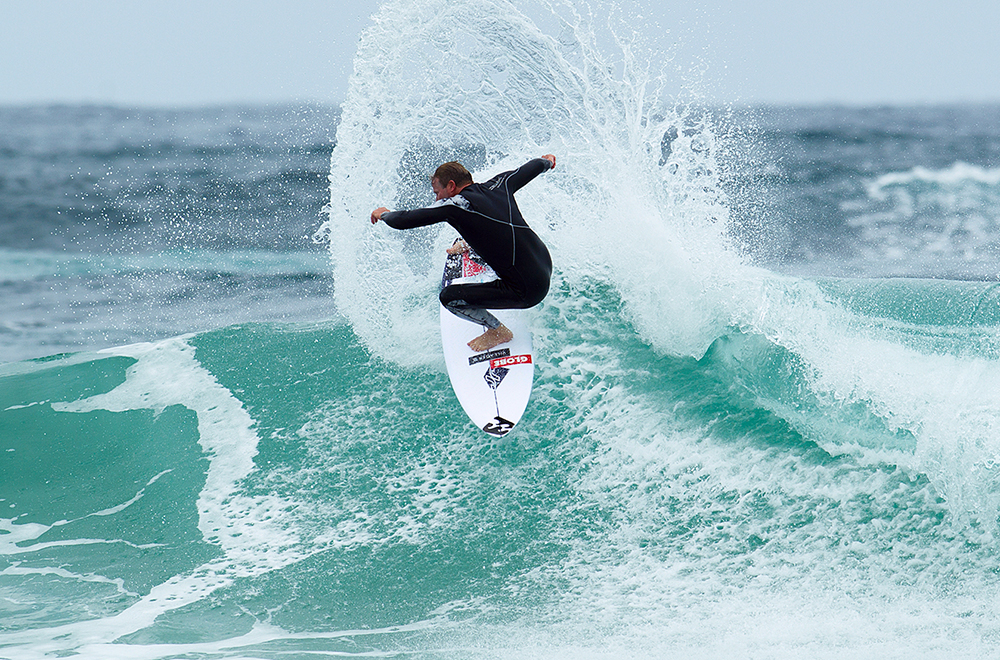 JR – THE ZIPPO
5'9 ½" x 18 3/8" x 2 ¼" 24.9L
Shaped By JASON RODD
The JR Tri-Flex consists of a stringerless shaped blank, with carbon fibre stringers routed in afterwards and laid into the foam. Two stringers are inlayed around the bottom rails of the EPS foam and join to the base of the fin plug. On top of that is a central stringer that runs the whole way from nose to tail.
The two stringers on the bottom are slightly thinner to even the flex, so the bottom isn't different to the top. The flex is distributed throughout the whole board. The idea behind the central stringer is that we found the stringers on the rails to flex a fair bit at the bottom when turning. It kind of threw me, so we shaped one with a central stringer and it really stiffened the board. We found that moving the stringer to the middle stiffened the flex to make it even throughout, and lessen the stop-start reaction that you can find in a lot of other EPS/epoxy boards.
Tested By Taj Burrow
As soon as I set foot on it, it did everything I wanted it to, but it particularly felt best when I would take off and do my first setup snap. It just felt so nice in the pocket when doing a nice little snappy turn, right off the bat.
---
Our two cents...