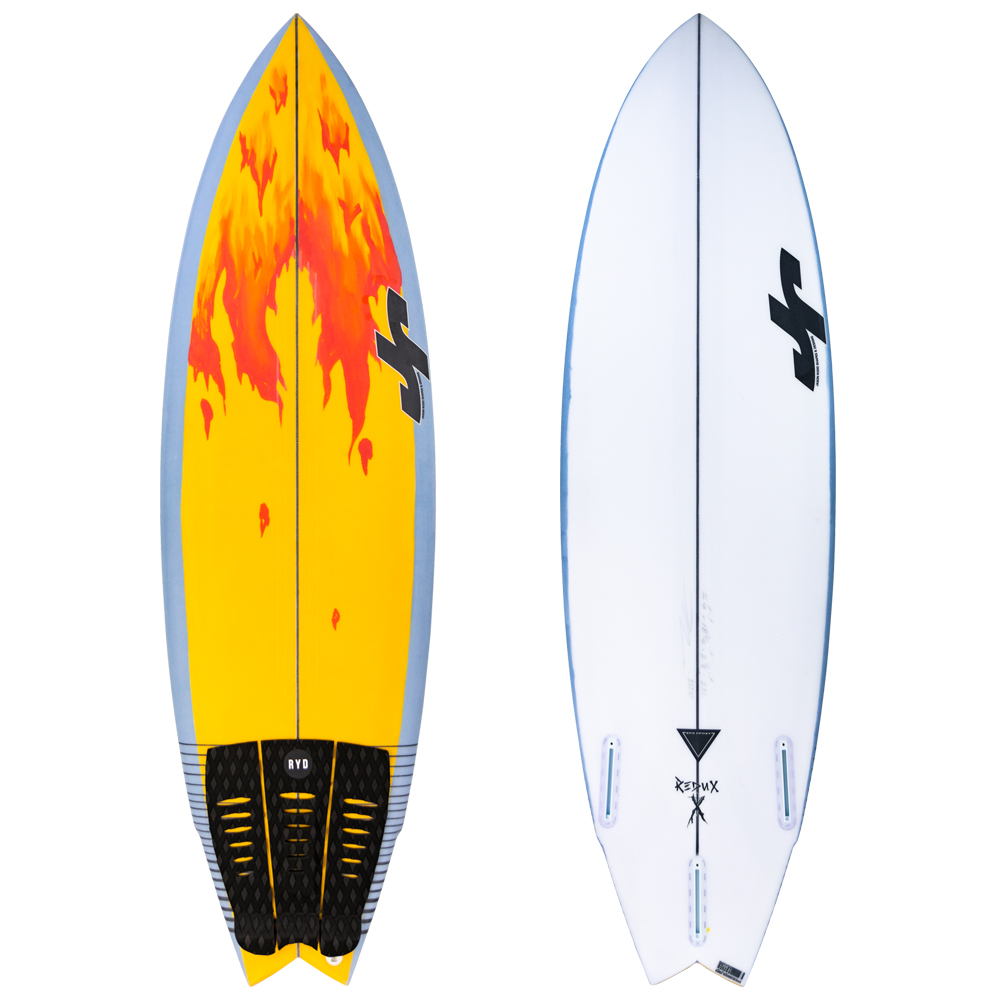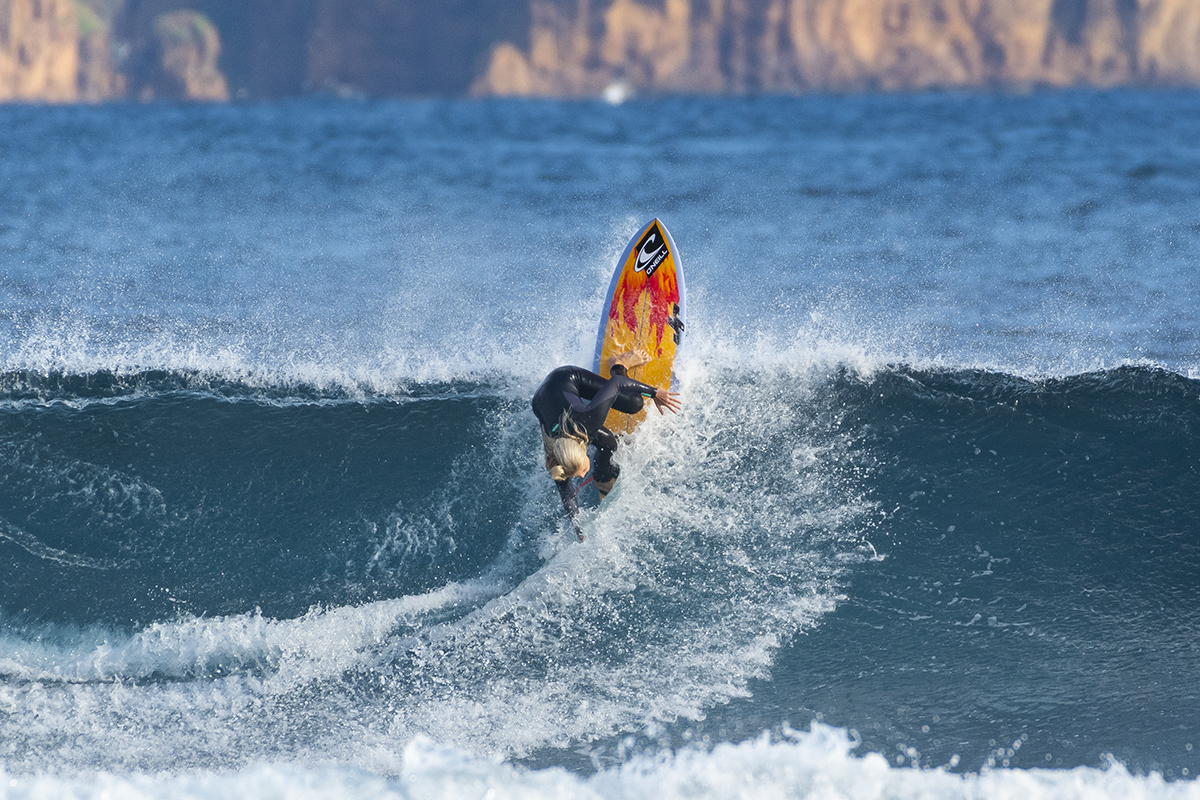 JR – Voodoo Redux
5'7" x 19 1/2" x 2 3/8" 28.2 L
Shaped By JASON RODD
The Voodoo Redux is our most popular small-wave performance fish designed with a wider plan shape forward allowing for stability in gutless waves. This wide point is accentuated with a pulled flyer to swallowtail. These characteristics combine to maintain a stable board through flatter-faced sections, but at the same time allowing for an insanely responsive and secure feel underfoot when surfing tight in the pocket. The bottom design is single to double concave with a slight vee exiting the tail. These bottom contours allow for a tonne of down-the-line speed and controlled rail-to-rail transitions. To add to the performance for the SL Board Bible, we also decided to run the Voodoo Redux in our new EPS epoxy construction. We have been playing around with our original TRI-Flex construction and simplifying it to only one carbon-inlaid stringer top and one on the bottom. We have also added Innegra tape in strategic key areas to create the perfect flex patterns. This new construction has been a hit with our team, as they feel it is not too different in flex properties to their standard PU wood stringer, but it does offer the extra spring and zip of the EPS epoxy construction that they are looking for to give them an edge in smaller, less-powerful waves. The Voodoo Redux will rival any board design for speed and smoothness in one to four foot.
Tested By Soli Bailey and Sophie McCulloch
Soli:
I rode this as a thruster on the first day and then as a twin fin later in the week. On the first day, it had classic shortboard attributes with a little bit of speed and a fun kind of poppy, fishy shape. But I personally liked it as a twin fin, and it went like a rocket. It was super-fast; it could climb sections, had like a crazy little release thing going on, and it is pretty much the ultimate summer rocket for beaches and whatever else. I think it's just a really fast, fun, playful, easy-to-surf board.
Sophie:
I rode this as a thruster on the first day, then twin fin the next time—not that it didn't feel good as a thruster. It felt great. It just felt even better as a twin. When I rode it as a twin fin, it wasn't in conditions that I would normally ride a twin fin. It was still pretty chunky. It was three foot on the sets. There were some solid sections, and I was able to approach those a little bit more creatively. So it doesn't just have to be for those summer sessions. I think you can definitely try this in other conditions as well.
---
Our two cents...