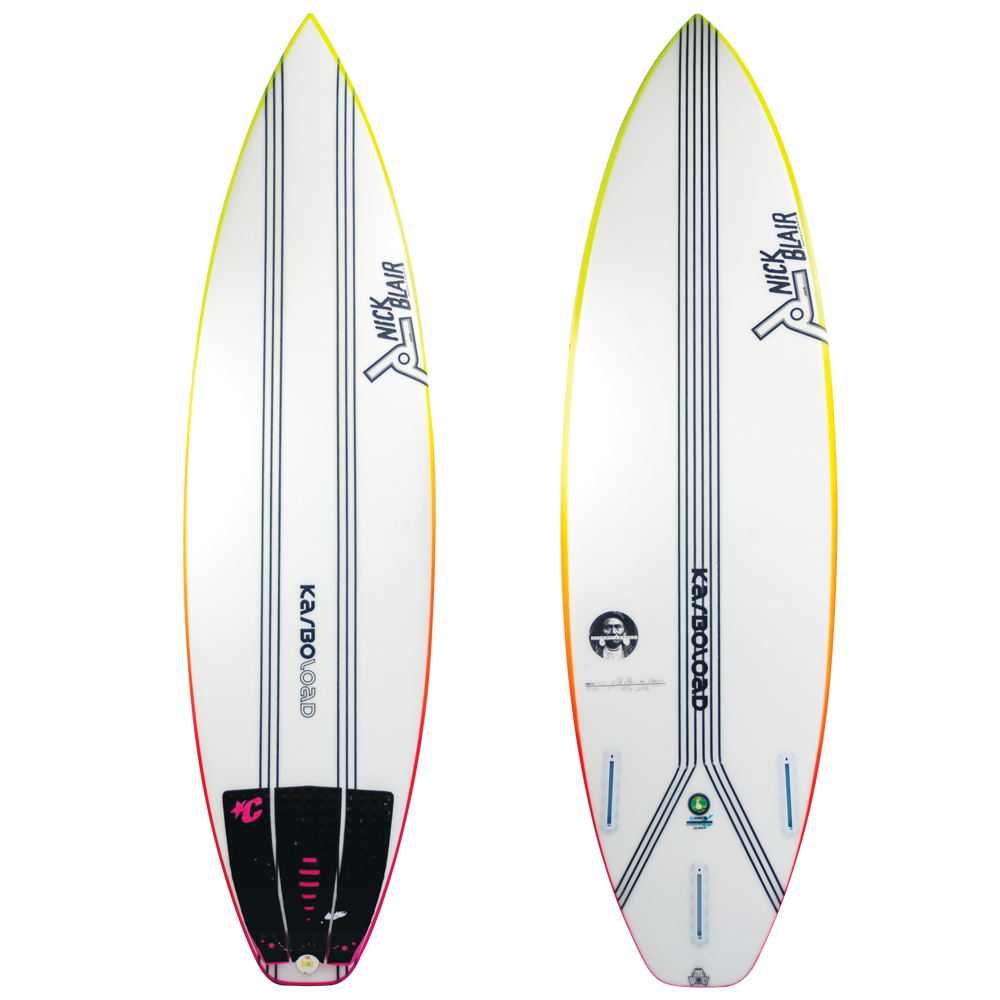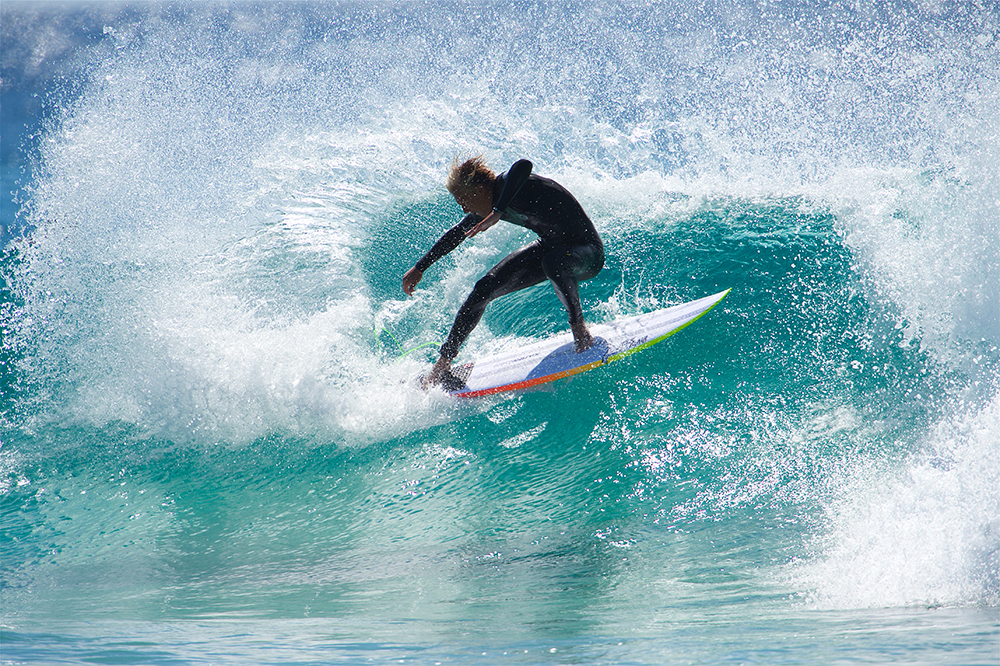 JOISTIK – Silent Savage
5'11" x 18 7/8" x 2 3/8" 27.3 L
Shaped By Nick Blair
I took an existing curve that had a proven track record. I wanted to make it even more versatile across a range of conditions and accommodate a shorter, fuller length and outline, adding some tail release in the top of the turn without losing its performance on rail. At the same time increasing volume whilst still maintaining the board's liveliness and freedom off the neutral to back-foot sweet spot. I achieved this through various tweaks to rail volume, outline and concaves. We also maximised the flex memory, response and recoil rate, and the energy, speed and precision of rail redirection and transitions with our Karboload epoxy technology.
Tested By Korbin HUTCHINGS
This board felt so good – so light – and is shaped really well. When I first saw this board, I was super excited to surf it. I was lucky enough to get a really good point day to surf this board. There weren't as many barrels as I'd had on other mornings, but so many sections to test this thing on. The thing I found the most exciting about this board was that as I was bottom turning, looking at the lip, I wasn't thinking, 'what do I need to do to do the next turn?', but rather, 'what did I want to do?', and anything I thought of, I could do. I'd just think it and go for it and the board would follow. There's not many boards that you can do that with, but this board was certainly one of them. It was lively, responsive, and simply a little firecracker. I'm not sure it's the board you'd take out in over six foot conditions, but everything under that, it's a go-to board.
---
Our two cents...