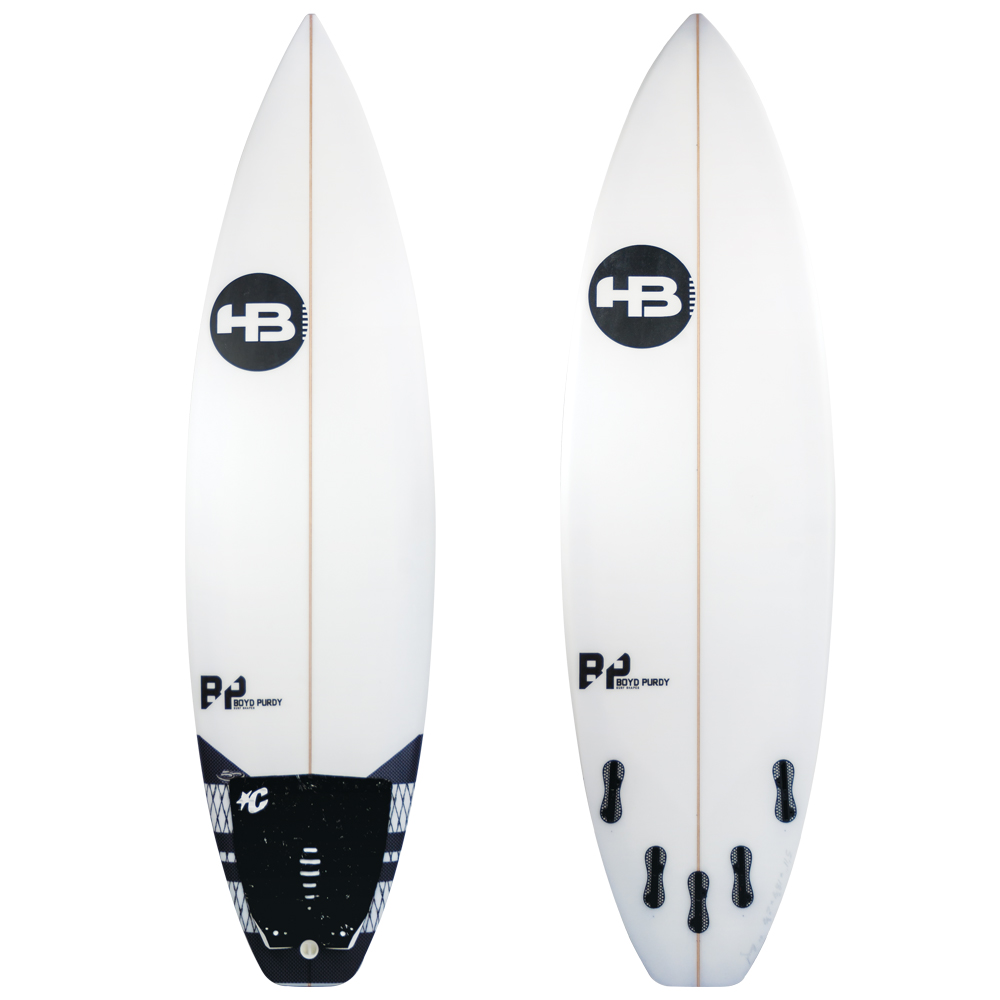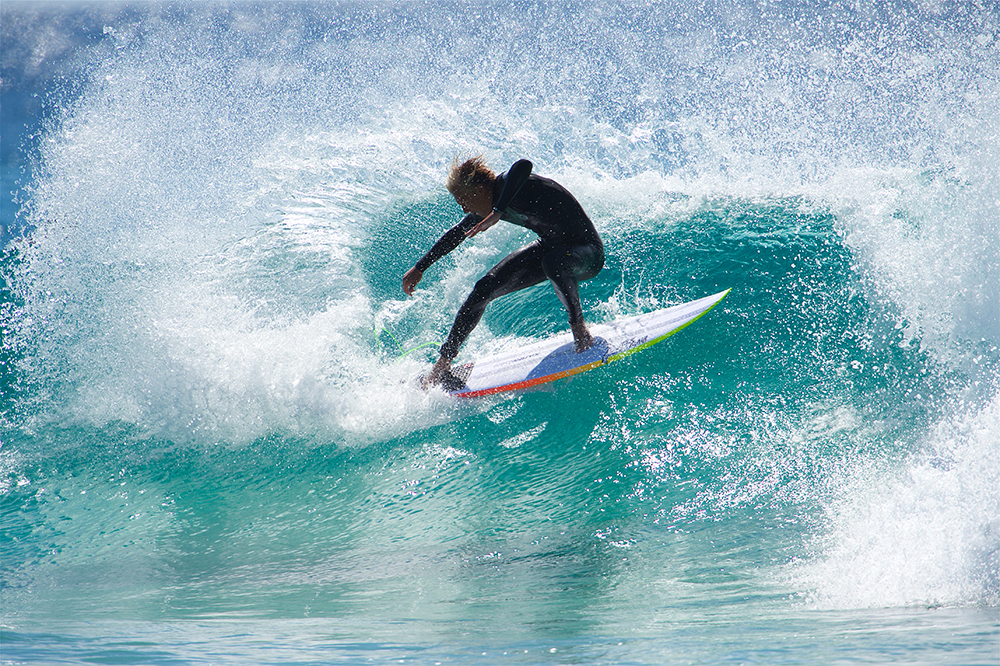 HOT BUTTERED – Shortboard
5'11" x 18 7/8" x 2 3/8" 27 L
Shaped By Boyd Purdy
The board for the test is a 5'11 × 187/8 × 23/8 rounded square. It has a single concave bottom set-up and is fitted with a tri-quad fin arrangement. Being a custom board shaper, rather than just doing stock model boards, I would normally discuss with the customer how and where he or she likes to surf and do a board to suit. So with the test board, I've gone for a moderate entry rocker and a bit of tail kick, coupled with a single concave to help generate speed and drive. Aimed at performance surfing in beachies and waves, with a bit of push rather than full, slow, point break style waves.
Tested By Korbin HUTCHINGS
The HB has a really nice plan shape and looked like it would do everything we would expect from a quality modern shorty. I was able to surf it in punchy beach breaks with plenty of barrels on offer, so like all surfers, I got tubed and tubed and tubed – sorry – who could blame me, right? But as everyone knows once you come out of a tube, there's always that little bit extra on the end of it... so I laid into those sections too. The board did everything I predicted it to, and it had a quality and feel I would expect from a label like Hot Buttered. So well done guys, you didn't let me down!
---
Our two cents...