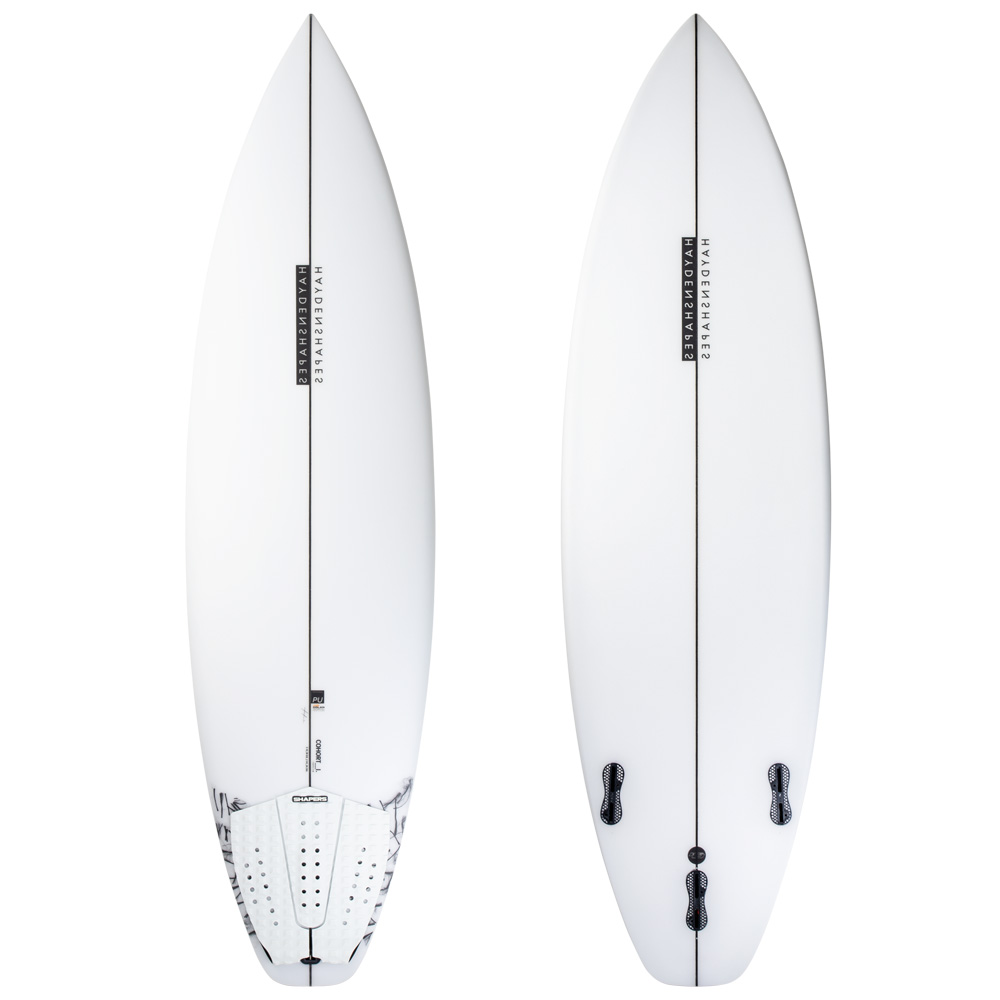 haydenshapes – Cohort_1
5'10" x 18 5/8" x 2 1/4" 26.56 L
Shaped By Hayden Cox
Cohort is a new series of models designed for versatile performance, each in a different genre. The Cohort I is the staple shortboard in the lineup, which rides fast and free. Building upon a rockerline used in many of the HS shortboards, allows this board to keep effortless and fast flow between turns. A balanced volume distribution throughout puts performance and sensitivity at the forefront but does not lack the ability to create an easy paddle for a performance shortboard. A medium- to deep-single concave to a double concave generates plenty of lift to surf the typical everyday conditions but still delivers control when the waves light up. Our upcycled FutureFlex heel and toe glass/carbon patches are made from the manufacturing waste, which adds great compressive durability to the tail of the board. Sized up to be ridden in standard shortboard dimensions and litres, it's a great balanced shortboard to fit in your quiver.
Tested By Louie Hynd and Kirra-Belle Olsson
Louie:
I was keen to ride this as they have a pretty high-performance team, and I thought it would suit that sort of surfing. Instantly, it felt like it had a really great release off the top, and it was fast and connected well off the bottom and off the top. You could do whatever you wanted it to—one of those really reactive boards that you could throw around. Again another board you could ride in all conditions.
Kirra:
On this board they've use the carbon tape off-cuts to produce their tail patches instead of it going into landfill, which I love. This board went really well on Occy's Peak. It was easy to generate speed on and actually generated more speed through each turn leading to the next turn. It had a really nice flow as well as being able to get critical with it. I'd recommend using this board on long point breaks and punchy beach breaks.
---
Our two cents...