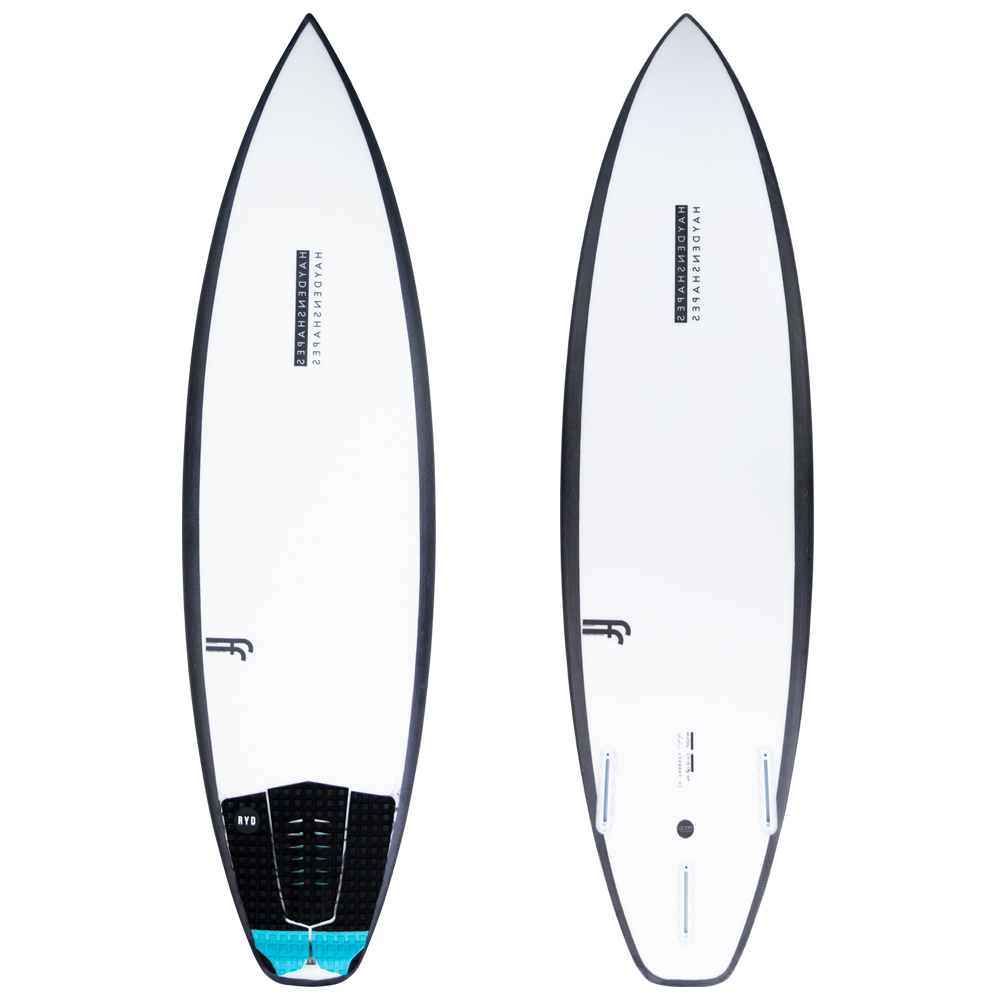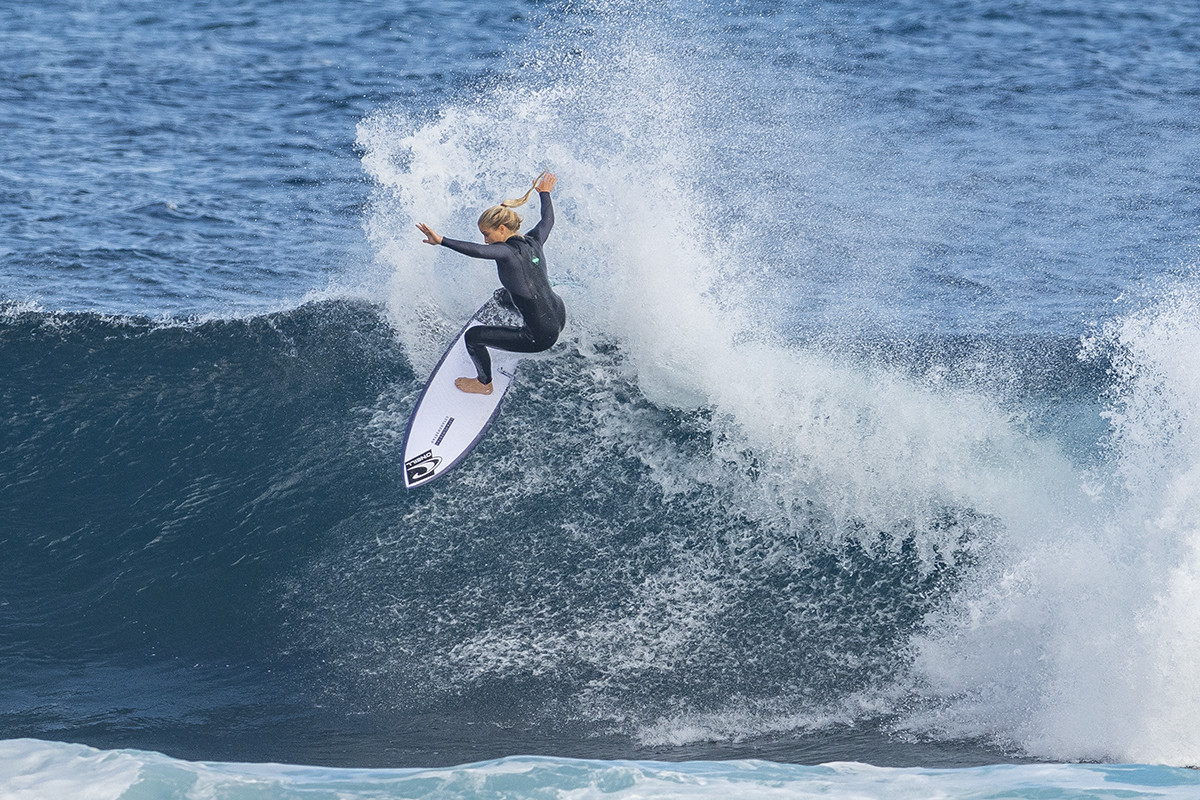 haydenshapes – Cohort_1 Future Flex
5'11" x 19" x 2 3/8" 30 L
Shaped By Hayden Cox
The Cohort_I is the staple shortboard in the lineup. It rides fast and free. Built upon a rocker line, used in many of the HS shortboards, it allows this board to keep effortless and fast flow between turns. The Cohort_I has a well-balanced volume distribution throughout, which allows for sensitivity and performance whilst still allowing for easy paddling. We built the Cohort_I in our FutureFlex construction to maximise speed and drive. The FutureFlex technology stores and releases energy, as the surfer transitions through a turn.
Tested By Soli Bailey and Sophie McCulloch
Soli:
Towards the end of the trip, I surfed this board on the wedgy reef break and it felt good. It felt like a classic epoxy, with heaps of float, easy to paddle, and easy to catch heaps of waves. It was skimming along the surface, and then I was able to crack off the lip. I got a bunch of waves where it really started to click for me; it felt like a very cool board. It flew along the softer sections, and it worked well in the really good waves we were surfing.
Sophie:
I really enjoyed surfing this board. I surfed it on the reef. It is epoxy and that definitely gave me a lot of spark in my surfing. I jumped on this board, and all of a sudden, I was having a lot of fun. I was going fast and still able to bottom turn and not lose the fins out the back, even with the strong offshore. So it definitely held its own out there. It was really good, and I'd like to ride it again—try it in beachy conditions, as well. I feel like that's where it would really go well.
---
Our two cents...