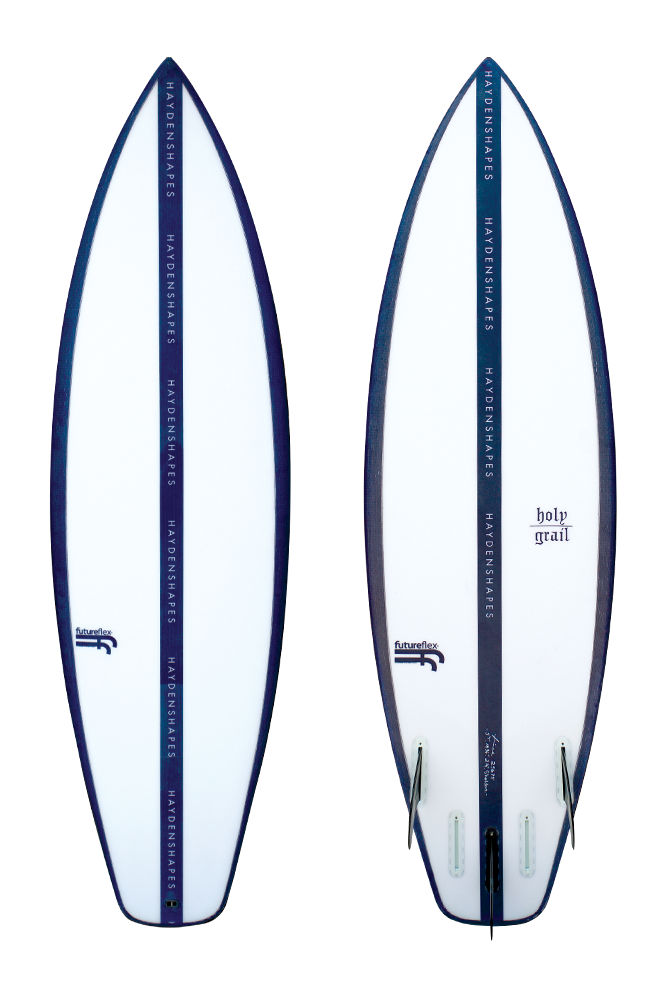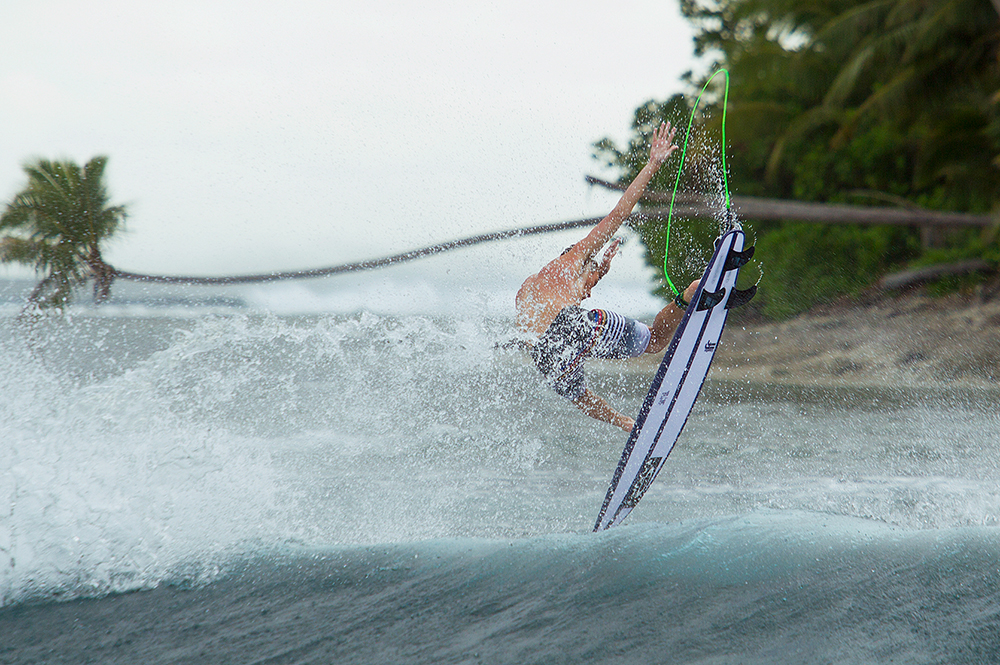 HAYDENSHAPES – HOLY GRAIL
5'7″ x 18 3/4″ x 2 1/4″
Shaped By HAYDEN COX
The Holy Grail is a performance board but it's not a small-wave groveller. It's a board that allows you to surf with a higher level of volume and a flat rocker with no compromise on sensitivity and performance. This is the logical upgrade from a Hypto Krypto. Guys might have been surfing a Hypto, have improved their surfing and confidence and now want to rip through the lip. The Hypto was an open-faced cruiser with performance. The Holy Grail allows you to surf high in the pocket and be more aggressive in how you attack the lip while still keeping those elements of ease of paddling and stability and with all the sensitivity through the back end of the board.
Tested By Sheldon Simkus
I rode the Holy Grail at a wave called Bubbles. It was shoulder and this board rode super well. It's such a unique outline. One I've have definitely not seen before. Really wide and flat on the nose and some chunkier rails than I'm used to. But this board is all about the unique tail. It's really pulled in, with a super noticeable hip or side-cuts as Hayden calls 'em. And the thing is, you really feel the tail when you're surfing this board.
This board has so much pop and is really, really fast. It's ultralight and it just feels so fast. That first wave I was racing along, put it on rail and the board kinda clicked halfway through the turn and I had to actually pull back from my turn to keep riding the wave. And I've never felt that surfing before. I really liked it. It felt good. I liked the wide point being higher on this board (Ed's note: It's an illusion because of the pulled-in tail).
The Future Flex is Hayden's trademark epoxy wrap. And it's light. So light! In sluggish waves this board just gets up and motors. This board is a tad wider but the same thickness of what I usually ride yet it feels so much lighter. I sure did enjoy this board. It was an easy board to surf. It paddled well and you can just go so fast on it. I recommend this board to anyone who wants a good, light, user-friendly board they can rip on.
---
Our two cents...