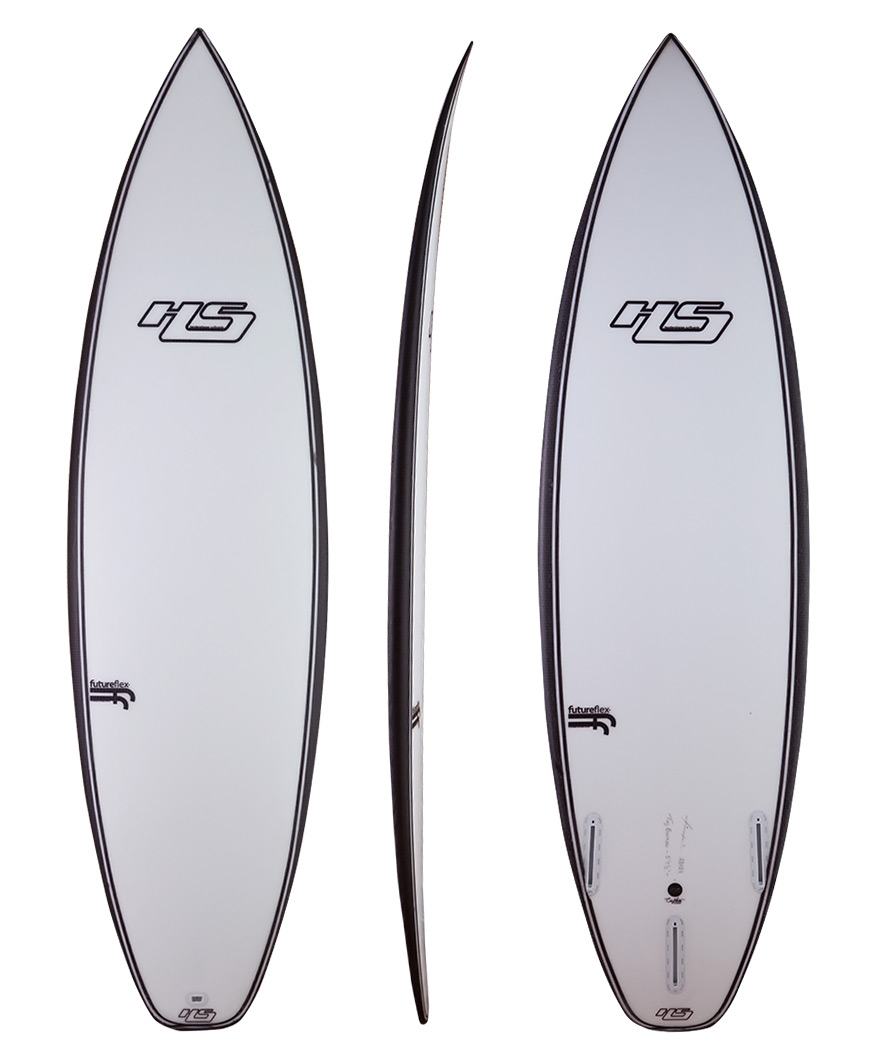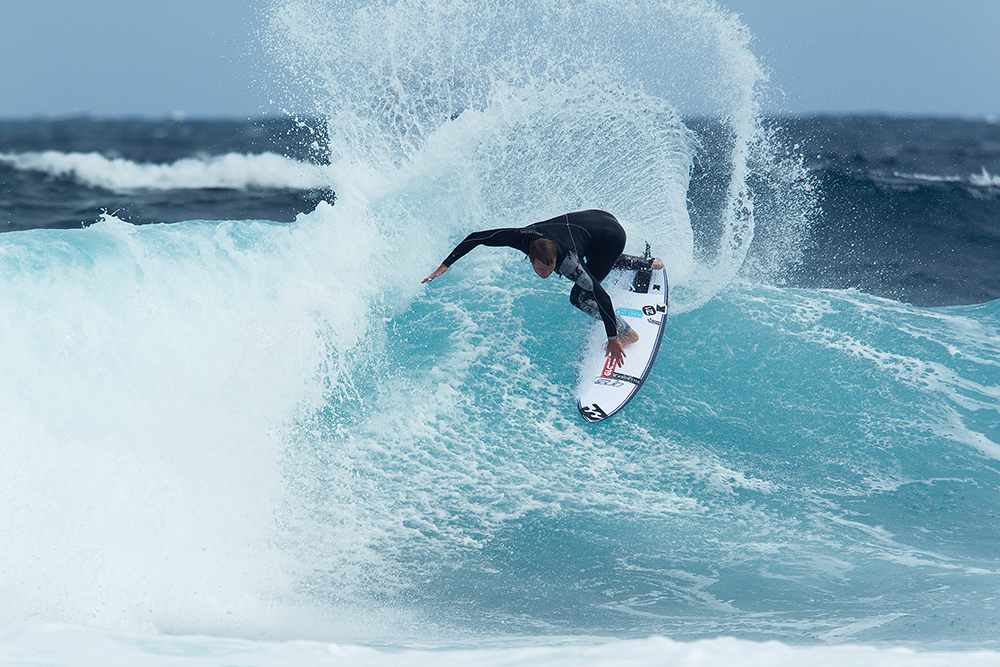 HAYDENSHAPES – DARKSIDE
5'9 1/2″ x 18 3/8″ x 2 1/4″
Shaped By HAYDEN COX
FutureFlex is the original parabolic carbon fibre frame technology that has been ridden by surfers all around the globe over the past 10 years. It's speed, drive and rapid flex (springback) has improved the experience surfers of all abilities will have when riding the technology. The concept of the FutureFlex technology is to improve the speed and reaction time the board takes to respond to your surfing, whilst having a board that is durable, lightweight and customisable. By designing a parabolic carbon fibre frame, which completely encompasses the rail or outline of the board, we can now better control the rail line flex of the surfboard. It's is essentially the rail line of the board that you are surfing on so to be able to improve the rail line flex pattern of the board and reduce the torsional twist that you get from a stringered PU board, the result is more speed and drive. The engineered design of all components to the board gives the FutureFlex technology a very smooth, natural, consistent but electrifying feeling under your feet.
Tested By Taj Burrow
It had the right about of drive where I could do snappy turns but then also draw my turns out if I wanted to. It had good drive getting around sections, it really had good speed and conviction; if you wanted to go somewhere on the wave it would get there. Great construction, good materials and one of my favourites from the bunch.
---
Our two cents...