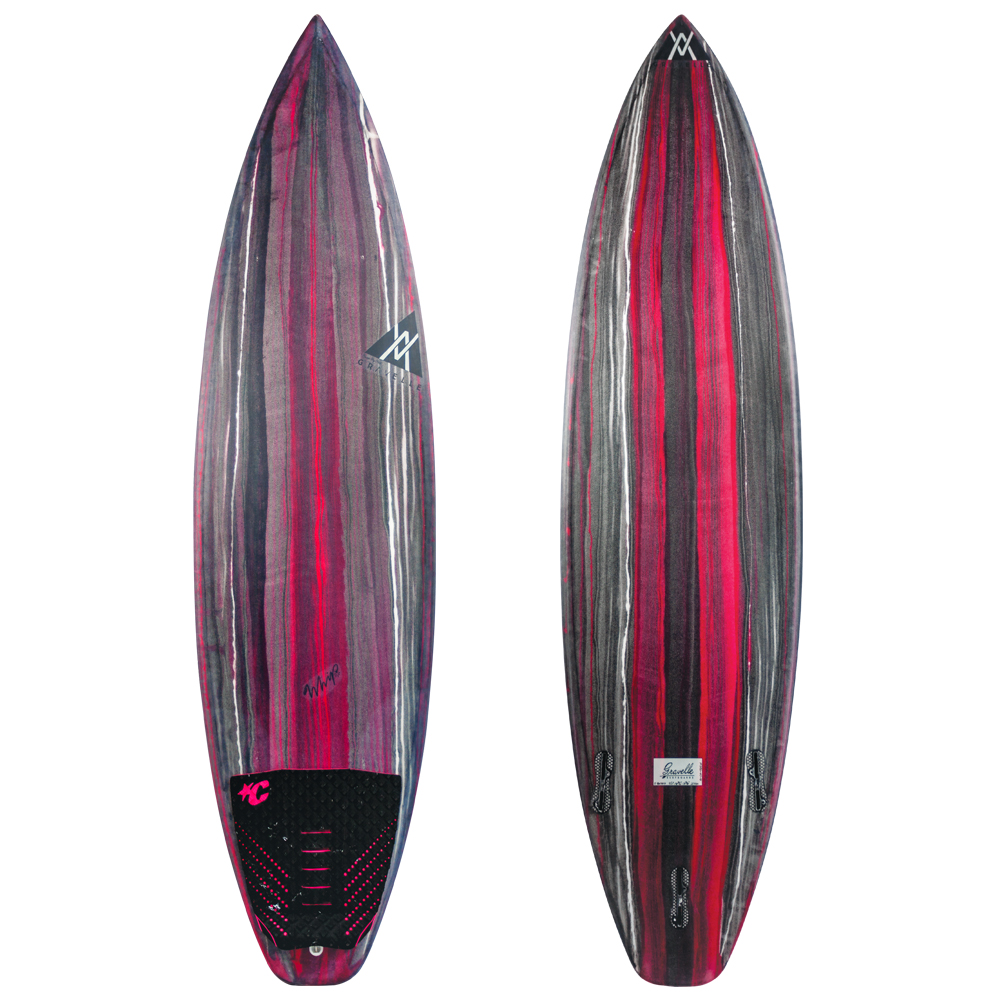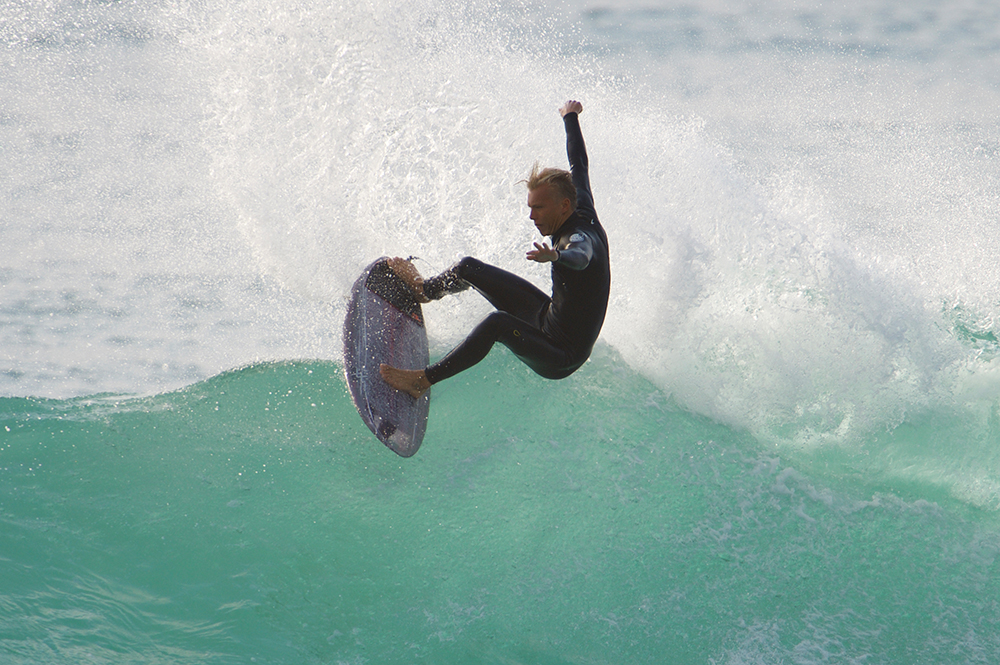 GRAVELLE – G-Co-Tech
5'11" x 18 3/4" x 2 3/8" 27 L
Shaped By Paul Gravelle
This shape is a 5'11" x 183/4" x 23/8" round square - 27 litres. Designed mainly for better quality waves, it should be responsive while maintaining drive and speed. It's shaped with a single concave and a late tail flip for release, medium low rail line, and fairly even foam distribution. The construction is composed of Burfords ultra-light PU foam, without a traditional stringer. Instead, it has an epoxy, carbon fibre and innegra composite rail power bands, that give the board more flex with a sharp return to memory. The board is glassed with bottom 4 x top 4x2 XS glass with epoxy resin. The main aim is to create a light weight, durable, lively responsive board using the best modern materials available to offer the maximum performance possible.
Tested By Korbin HUTCHINGS
When I picked up this board, I knew there was something different about it. Being a stringerless PU with carbon rails and glassed with epoxy, was probably what I noticed. It sure was a very different board to surf than I'm normally used to, and it took a little while to get used to a stringerless PU. The flex patterns were different but once I settled into it, I could really feel the difference. I reckon this kind of construction has a lot to be said for it. PU foam gives you that classic feel while epoxy glass gives you the strength and durability. It's also way better if you ding it, because you don't have to worry as much about water getting into the EPS blank, like you do with a full epoxy construction.
---
Our two cents...