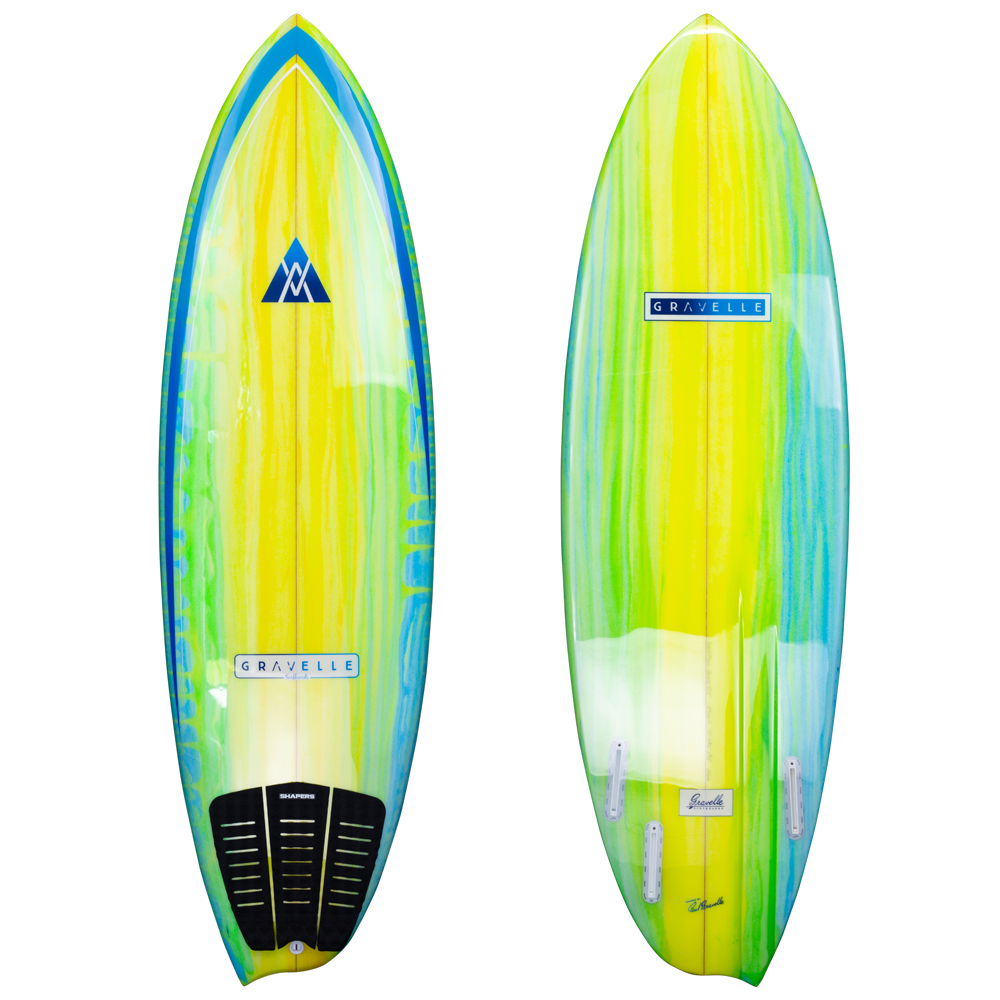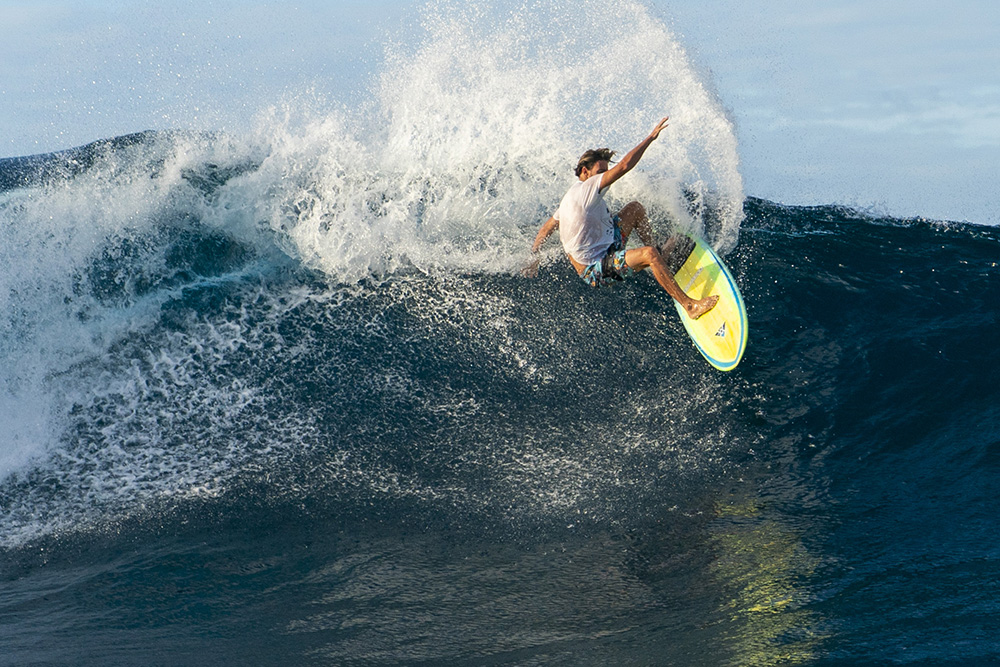 Gravelle – Asymmetrical
5'8" x 19 3/4" x 2 3/8" 29 L
Shaped By Paul Gravelle
This shape is a mirror image (goofy version) of my Asym. It is running contrasting combinations on toe and heel side. The toe side is narrower and taken off a popular bat tail twin-fin with a single concave feeding into the channels, the heel side is a shorter wider curvier round pin with a quad set-up featuring single concave into a bonzer double. Fin placements are suited to respective halves. The performance is surprising, the board is really fast, smooth as silk with loads of drive on the forehand and transitions into a super responsive heel side with hold and pushback. The arrangement works well on the backhand which is unusual for asyms. The combined package is a winner.
Tested By Matt "Wilko" Wilkinson
This is the first Asym I have ever tried. It's got two beautiful tails on it (laughs) and was a really fun board to ride, but not exactly the same on your toe side and heel side. As a twin-fin on the toe side with the channels and half a swallowtail, it had so much zip, it felt like it was trying to get you up to the lip as soon as possible. Once you got on to the quad and smooth round tail side, it had that smooth tight turn that quads are known for. It felt like you drew different shapes off the top and bottom, which I guess is what it's built for. It's a lot of fun to ride one board and have diversity in it.
---
Our two cents...