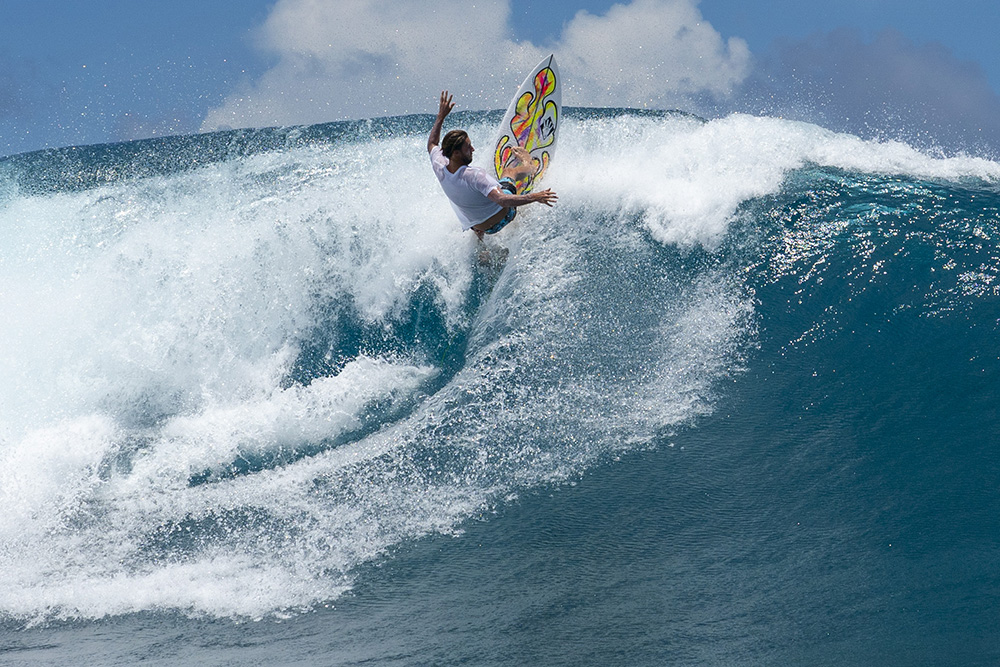 Gen4 – Black Magic 2.0
5'11" x 19" x 2 3/8" 28 L
Shaped By Jye gudenswager
The idea originated from our more than popular Black Magic model. A design that from the get go just seemed to work in all conditions, from one-foot slop to six-foot pumping waves, it went above and beyond its standards. So we (myself and our team) started thinking let's refine this bad boy a bit and make it even better, and we did just that. After a lot of R&D and quite a few remakes, we have finally created the Black Magic 2.0. With a sleeker, more pulled in outline through the nose and a touch less nose rocker, it creates more speed than before. Plus, we have also added a small single channel in the tail, just big enough to add some spice when going vertical into the lip. With a lower rail line, it also allows you to bite into the wave a lot more when doing a carve. This was one of the main factors we wanted to enhance. All in all, the Black Magic 2.0 is a success and is now ridden by our team (Mitch Parkinson, Ellie-Jean Coffey, Quinn Bruce, Jasper Endersby, Josh Glennon and Sunni Cohen), in everyday sessions all the way through to competitions.
Tested By Matt "Wilko" Wilkinson
This board was super nice, a high-performance, small wave board. In fact, it was a little bit more high performance than most of them in the bunch. It was great off the bottom, great off the top and great for airs. It's a board you could ride in a contest and had everything you look for in a fun board. Not super fishy, but a really fast, drivey, light, good surfboard. It also has little channels on the swallows to kick out the tail. I'm not sure how much I felt them, but it definitely felt like a nice board. I surfed this board in pumping six- to eight-foot Love Charms and it did everything we expected it to. It didn't catch, it didn't wash out, it simply drove off the bottom and then you could choose exactly what you wanted to do as you approached the lip. Good on rail, good in the air.
---
Our two cents...