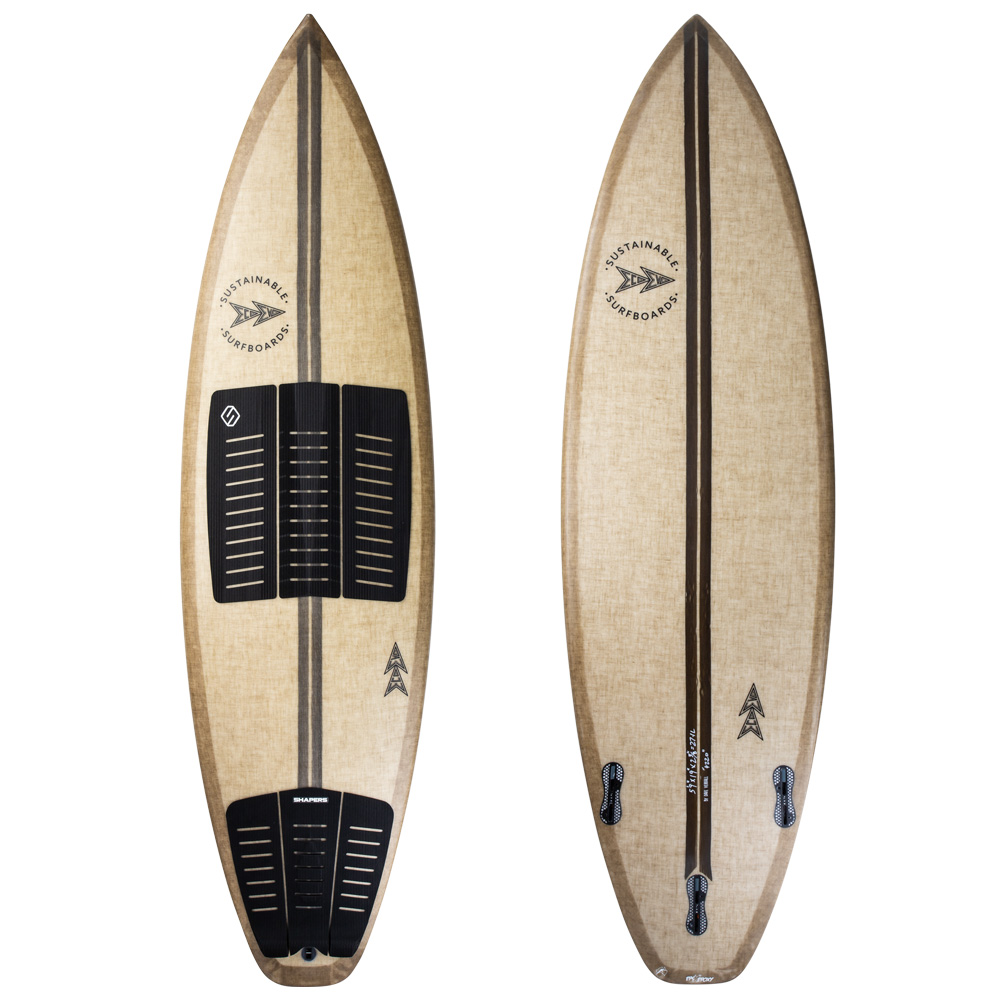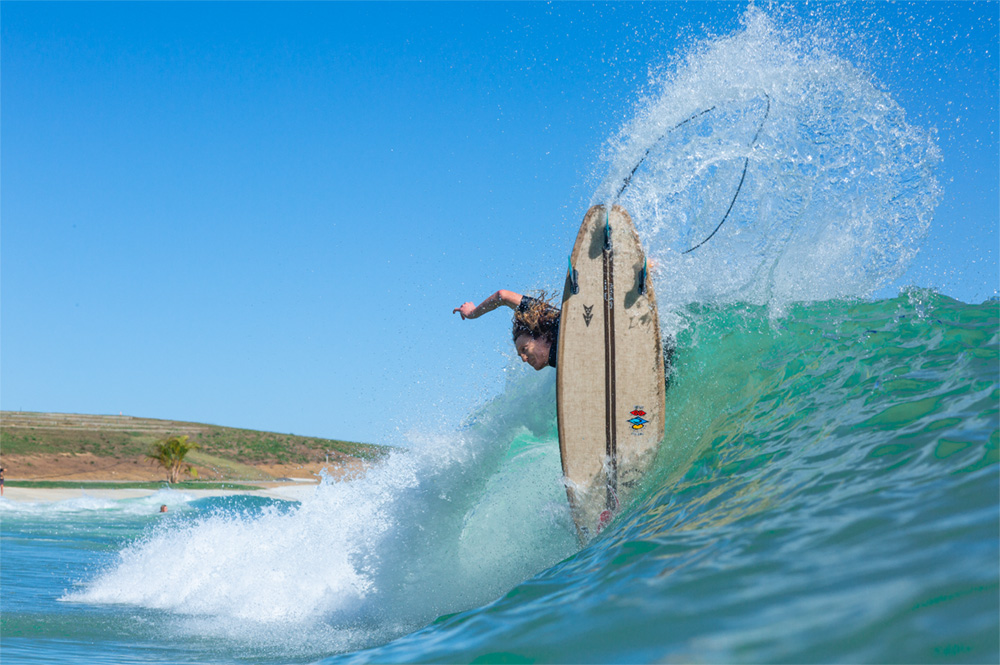 EcoEvo – Ground 4220
5'9" x 19" x 2 3/8" 27.1 L
Shaped By Dave Verrall
Eco Evo Surf's "Ground 4220" was the pioneering model in our quiver. It hosted the classic Eco Evo Surf components of flax fibre with a basalt fibre twin-stripe stringer. The shape was inspired at Burleigh Heads on the Goldie. Hence the name Ground 4220. It's based on a trim version of a daily driver: lean all-round performance shortboard that excels in all types of conditions, and is built for surfers to improve their abilities. Featuring a deep single concave, pulled-in squash tail and a standard thruster-fin layout, this board performs extremely well in beach breaks, points, and reefs from one-foot to solid six-foot-plus conditions. Our mission is to provide quality, durable and sustainable surfboards that perform like that of traditional construction but without the toxicity. We're continually improving our product and its components, as we strive for the sustainable future of surfing. Additionally, we plant five trees for every board purchased, which means you're surfing carbon-free.
Tested By Louie Hynd and Kirra-Belle Olsson
Louie:
This board really caught my eye with the use of different materials, like flax, and I think it's our duty as surfers to do every little thing we can for the environment. It felt great, super responsive and strong under my feet. It felt great off the top; it reacted well and instantly did what I wanted it to do. A great high-performance shortboard.
Kirra:
This board felt really drivey and I had a lot of control over the board, especially in the lip and I was able to get some release in the tail. It's super easy to manoeuvre and maintain speed on. Again the flax is really cool and every little thing we can do moving forward is good. I also know that with every board sold, they plant five trees. How good is that? You could ride this when it's pumping that's for sure.
---
Our two cents...