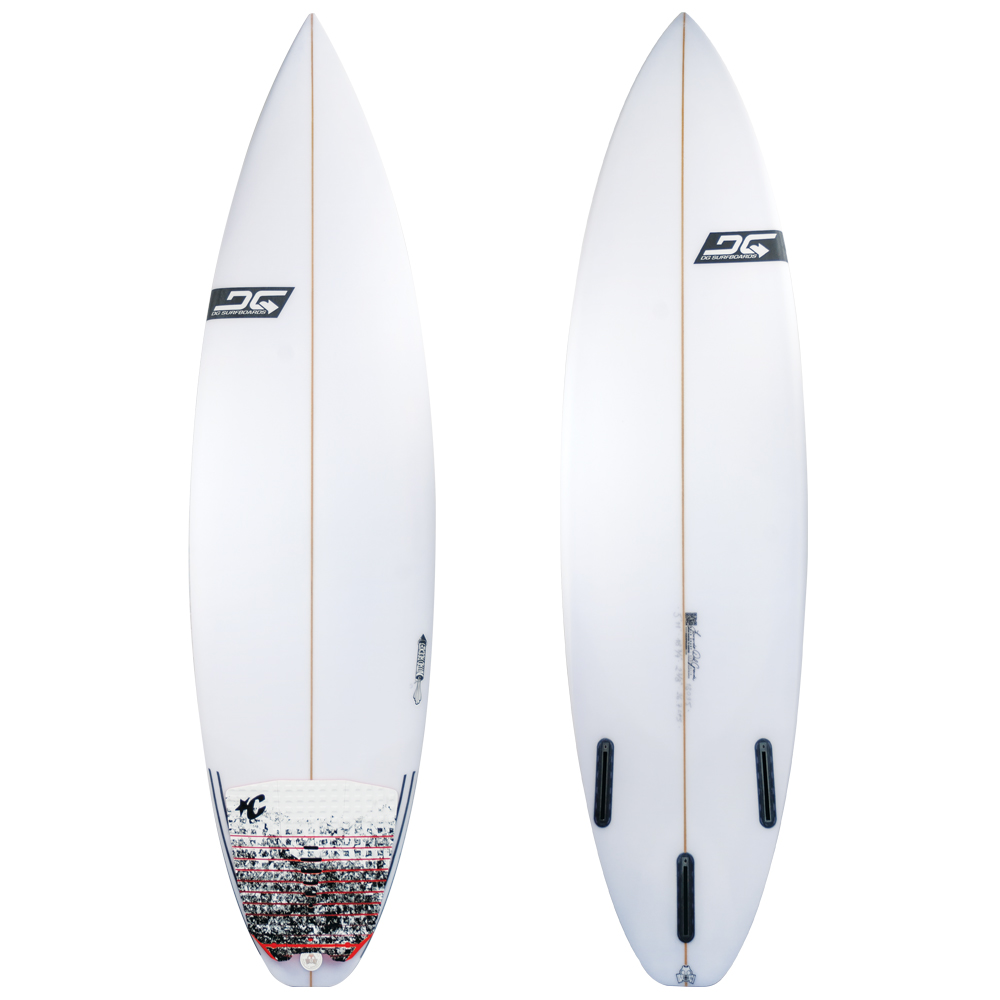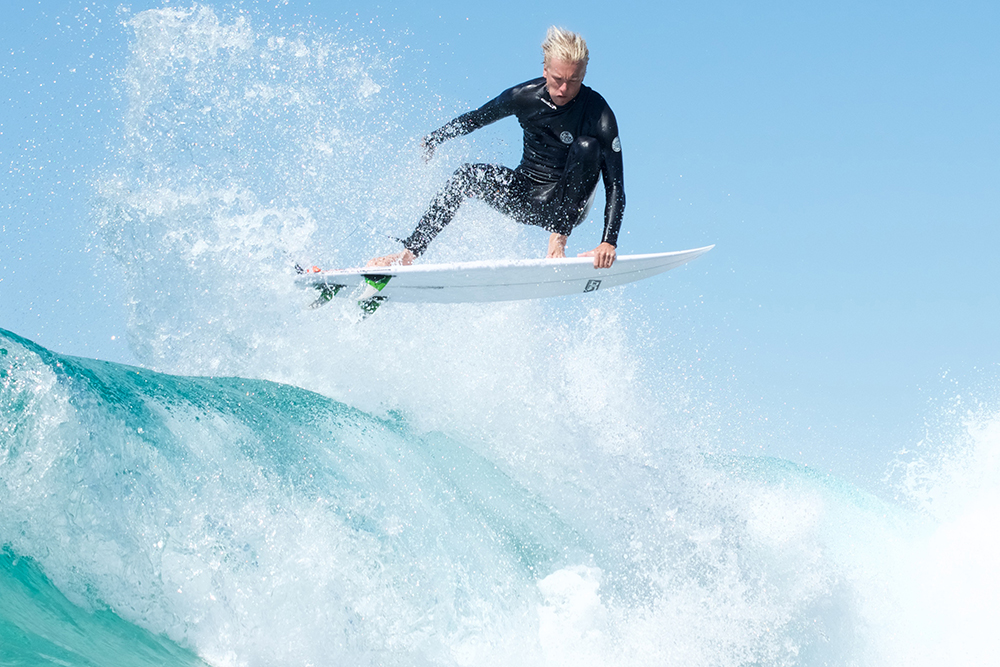 DG SURFBOARDS – Nitro Rocket
5'11" x 18 3/4" x 2 3/8" 26.7 L
Shaped By Fernando Dal Grande
This is our favourite high-performance model. It has a fair bit of nose rocker and a pretty flat tail, generating good drive and speed.
It has a double concave to single, combining it with soft medium forgiving rails, making it easy to do tight arcs and release the tail. The board feels alive and works in pretty much any condition, from knee high to double overhead.
The Nitro Rocket has been refined over the years and it's safe to say that we are really happy with the result.
Tested By Korbin HUTCHINGS
I'd never heard of DG surfboards before, and that's because DG has only just started in the market. But from what I can understand, the shaper hasn't just started in the market but has been shaping for years with some of Australia's biggest labels and it showed. This board was amazing and I loved it. I surfed it in really good beach break conditions which allowed for all surfing styles, so I was able to put this board through the full range of tests. When going to the air it really popped and was also very responsive in the pocket. It had no trouble knifing in under the lip, and it had plenty of get up and go down the line. I really liked every aspect of this board from rails to tail, rocker to bottom shape – everything was on point. Nice work DG.
---
Our two cents...