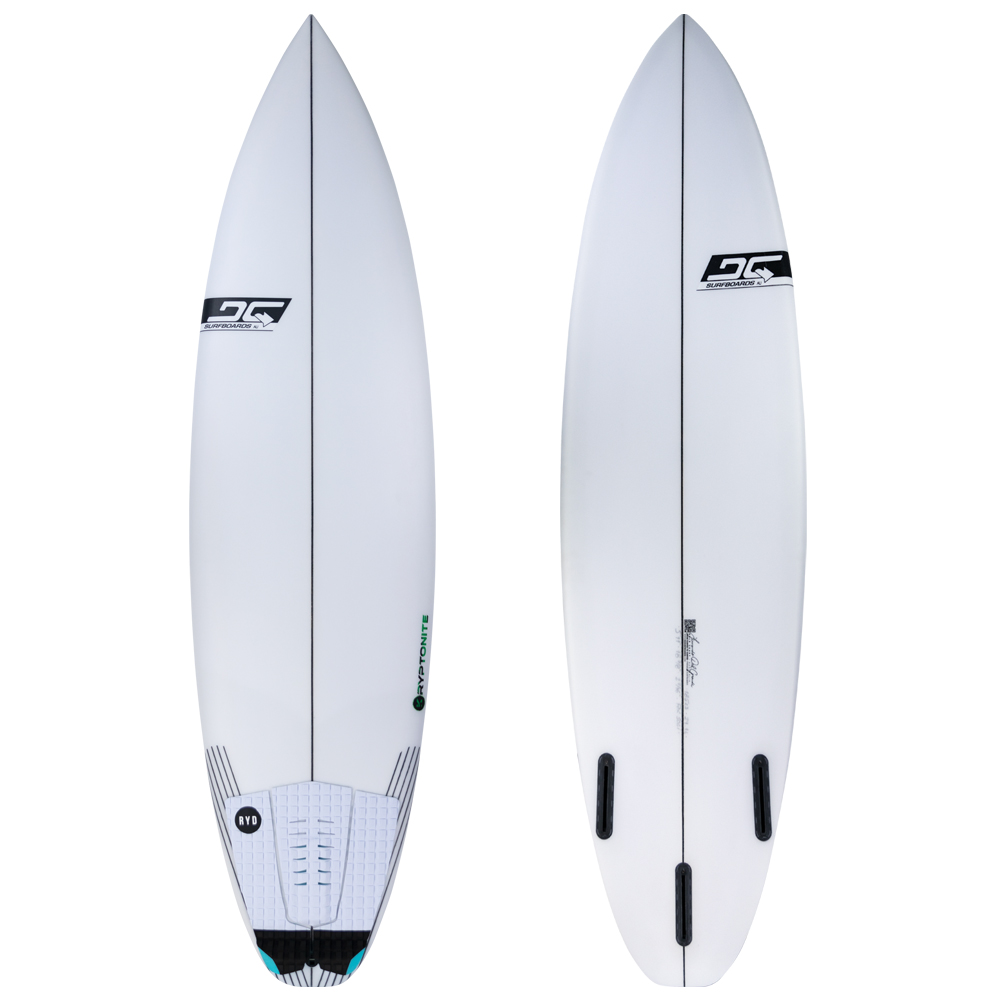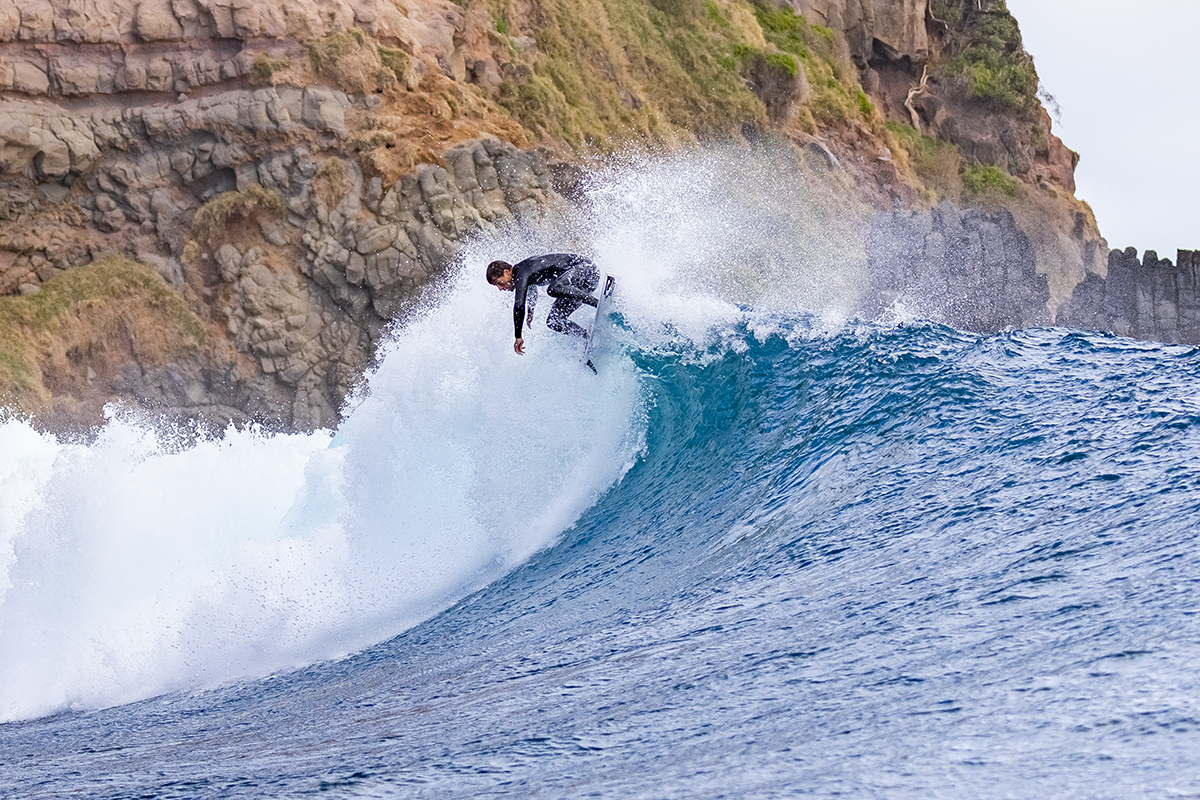 DG SURFBOARDS – Kryptonite
5'11" x 18 7/8" x 2 7/16" 29.1 L
Shaped By Fernando Dal Grande
The Kryptonite model surfed by Soli
This board was created to excel in small to shoulder-high waves. It has a lower entry rocker and deep double concave with extra nose area for easier paddling. The Kryptonite is a great board for improving your air game and is for surfers who appreciate speed. This is a really addictive board.
The Pro-gressive model surfed by Sophie
As the name suggests, this board was created for the surfer who wants to take her or his skills to the next level. It has extra nose lift and really low rails, combined with a round tail and is single to double concave. The board is unbelievably good for tube riding and progressive rail surfing.
Tested By Soli Bailey and Sophie McCulloch
Soli:
This board had a fair bit of drive and a lot of pushback, which is a good thing. I rode this at the slab and at the heavy left. I think maybe my first wave was my best wave on the slab. It knifed in beautifully. Then we surfed the grinding left, and it had heaps of drive. It was really carvey and pushing water off the top of the wave. I feel like the board created that. The harder I was pushing it, it was just pushing back, which is a cool thing about a good surfboard.
Sophie:
I surfed this board at the running left. I thought, I'm just gonna see how hard I can push this thing. I remember there was this one section: the end section. You land the turn, and you jump off before you hit the rocks. So I had this one section, and I hit it and it did the same thing—just kept pushing back. It just responded so well to all that aggression that I had built up. So it was really good and worked for me. It was really responsive—push as hard as you want to push it.
---
Our two cents...