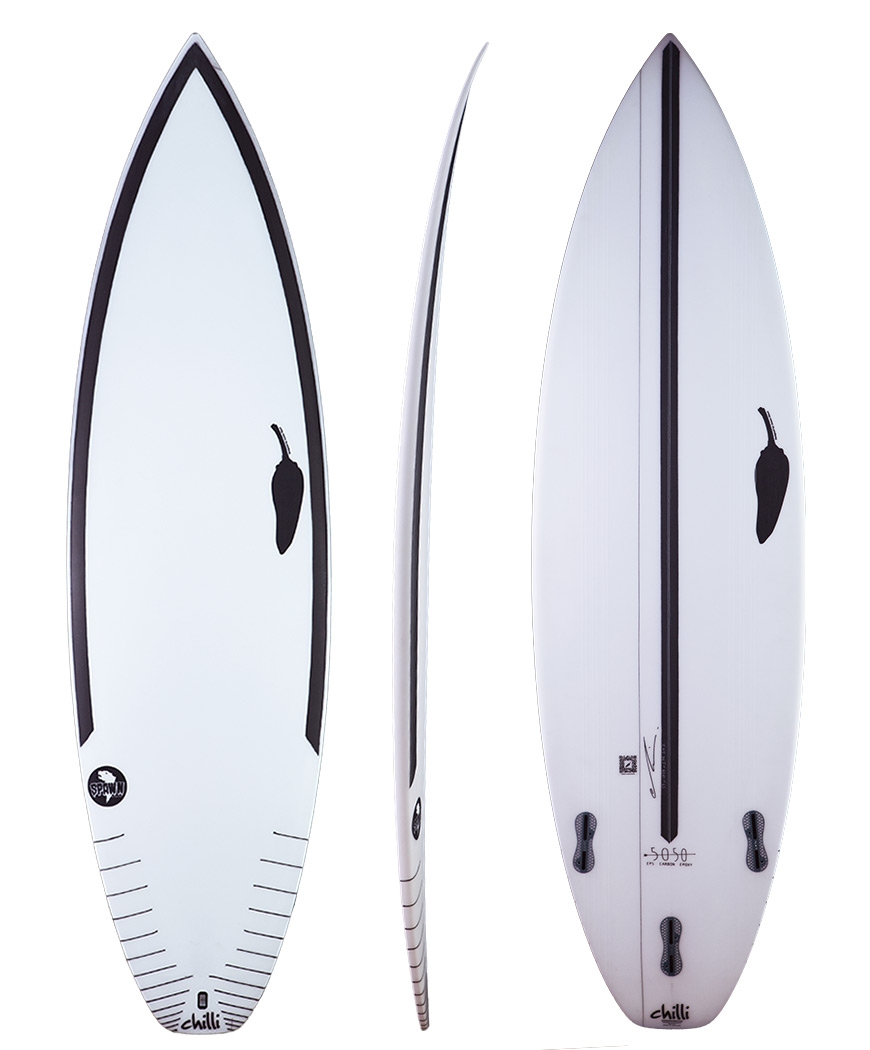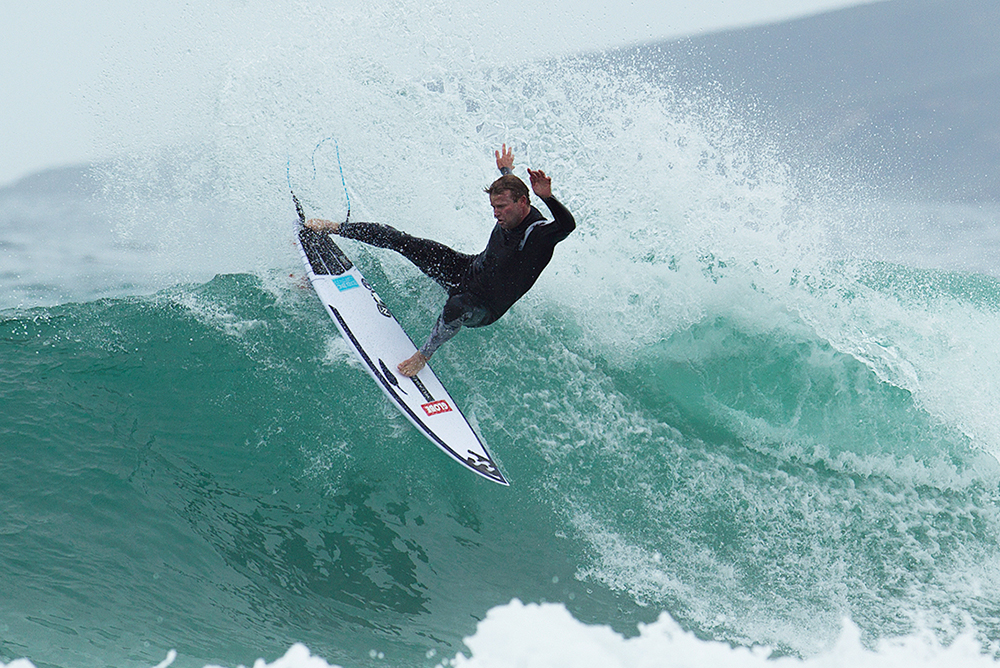 CHILLI – SPAWN
5'9" x 18 5/8" x 2 3/16"
Shaped By JAMES CHEAL
Built using the latest in EPS and Epoxy materials, all 50/50 boards are constructed using 36gram EPS core with a refined carbon fibre frame. Each board is then hand laminated using epoxy resin and a high-grade fibreglass on the deck, providing a very light board that feels fast and responsive under your feet and increasing performance in a wide variety of conditions. The EPS foam is the lightest of the three foams used in surfboard construction resulting in a much lighter board which translates to increased buoyancy and floatation.
Tested By Taj Burrow
This board's materials felt like they would be really well suited to short, sharp, pockety waves. I rode it on a little beach break that was pretty much bang-on those conditions and it fit into the wave so nicely, it was really fun
---
Our two cents...