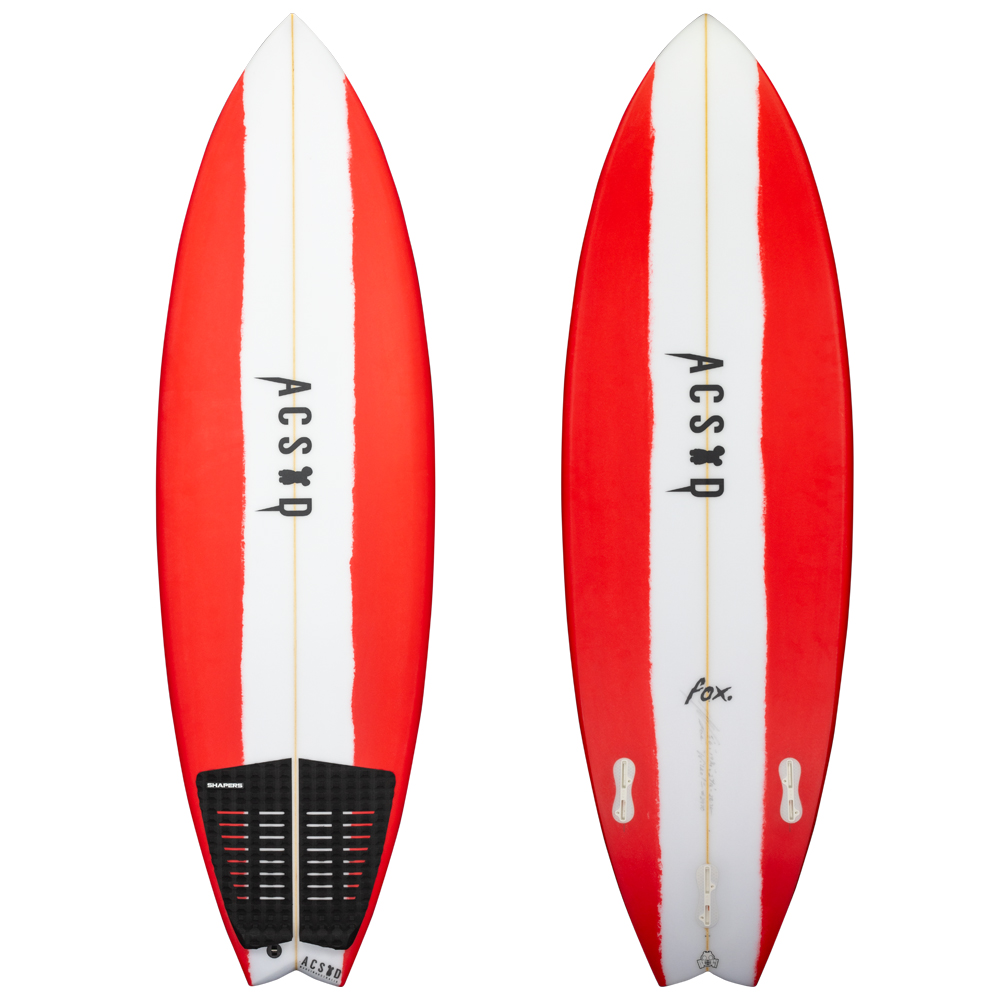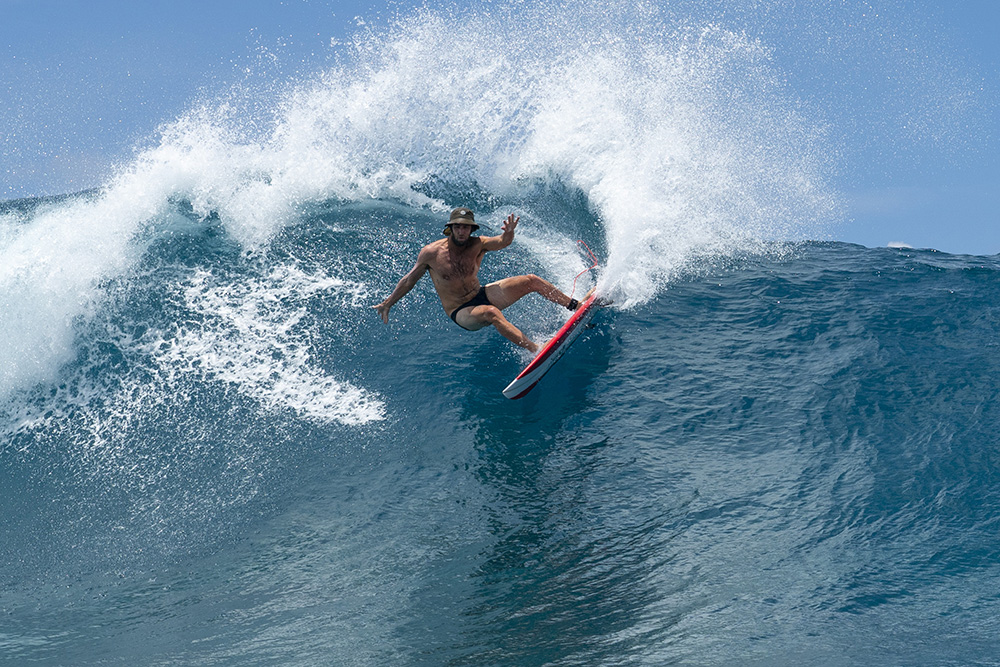 ACSOD – Fox
5'6" x 19 1/4" x 2 7/16" 28.3 L
Shaped By Alex crews
A modern 2 + 1 or thruster hybrid created to maximise speed and drive.
A forward wide point and pulled-in-tail outline keeps the Fox forgiving when surfing off the front foot whilst maintaining control of the back. Medium entry rocker flows into a flattened exit creating enough lift up front to keep the nose out of the water on those late drops, whilst the flat exit adds instant gas and drive to get you moving quick. A medium forgiving rail tapers into a low sharp rail out the tail, maintaining forgiveness off the front foot and adds grip and control in the tail. A slight single concave flows from the nose all the way to front fins where a double concave blends into a vee. This keeps the board nice and fast with added rail-to-rail sensitivity off the back foot.
The Fox excels in just about anything you throw at it. Ankle to knee high slop or head high fun, the Fox has you covered!
A great alternate option to mix it up and draw some different lines when the waves are good, or grovel with lift and spark in some summer mush. Recommend riding five to six inches shorter than your normal surfboard and one litre up in volume.
Tested By Matt "Wilko" Wilkinson
This is a really fun board, it has a fair bit of foam up the front and then it kinda rides a little longer than it is. It's 5'6" and I rode it in some pretty solid waves. It had a lot of drive off the bottom and drew really nice lines off the top. It never felt skittish at all and it also has a pretty flat entry rocker so it's super fast. I was really impressed with how much drive and hold it has. It's an all-round fun board, especially on the point breaks, and it would be perfect for summer, into any season. I highly recommend it.
---
Our two cents...