Harley Ingleby
… is a World Longboard World Champ (2014). He surfs anything from High performance shortboards, to Asymmetrical to his beloved logs. And he surfs them damn well! There's internet footage of Harley charging the Banana Coast in that Black NE swell of 2016 on his 9'1″ Tolhurst. Getting deeper than the guys out there on their guns.
He's also devout about our environment and all the creatures living in it, and protecting them. He's an ambassador for Take 3, and believes the single best thing we can all do for the ocean and environment is cut down on our single-use plastics.
Surfing Life caught up with Harley for a chat!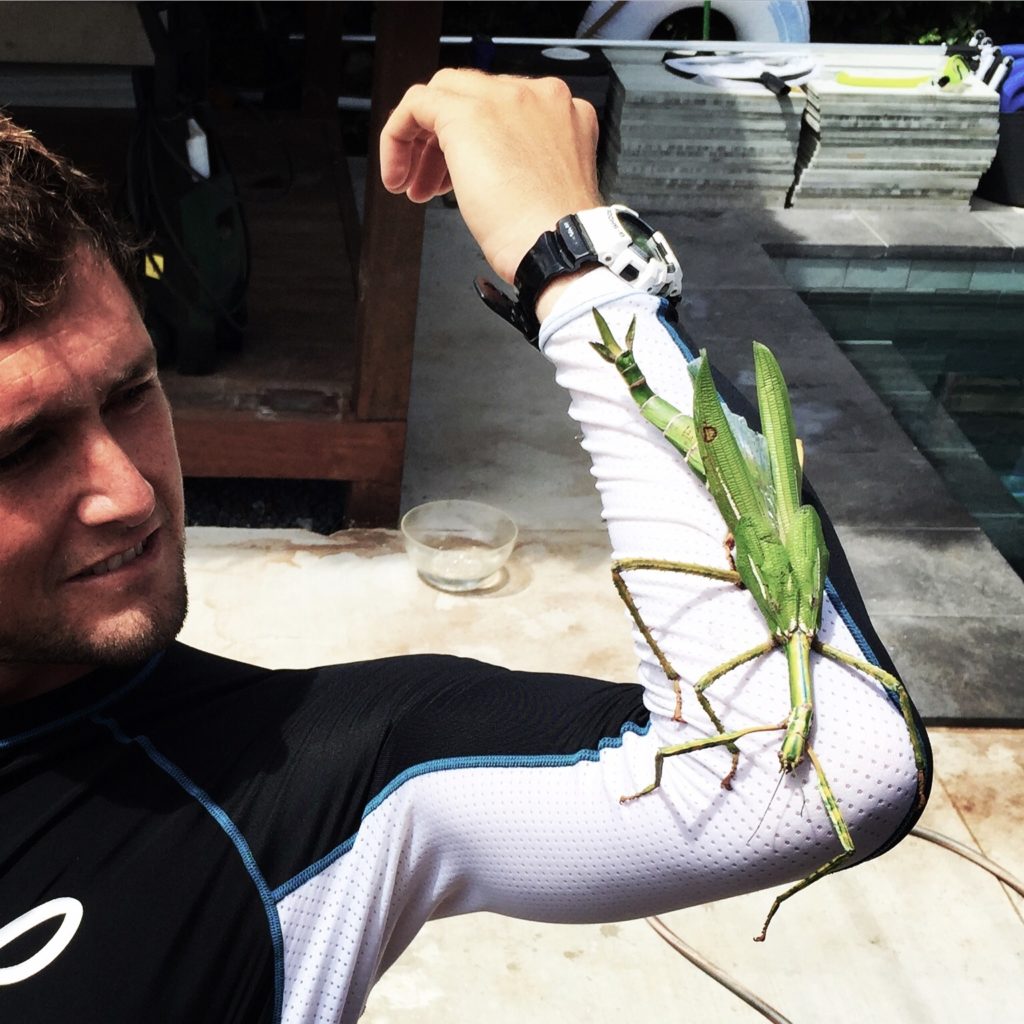 How old were you when you first surfed? Dad shaped me my first board when I was four but he possibly took me out before that? Im not sure.
You surfed shortboards (and really well) at one time, didn't you? I've always shortboarded and to be honest I still shortboard more than I longboard now. Just due to the waves at home being short and hollow most of the time. I love longboarding when its bigger and hollow or small, clean and lined up.
What made you choose logs as your chosen craft to compete and chase world titles on? When I turned 18 and finished school I just wanted to hang and have fun. I had a solid group of longboarding mates from around the country that all got together at every event, road tripping, partying, hanging and competing. It was just super fun times around the events no matter what. When I first stepped up to the professional level with all the guys I looked up to as a grom, it was the same, just a bunch of absolute legends having fun. The whole world longboard tour felt like a big family of funny cool lads and I was frothing to be a part of it.
Can riding a log teach short boarders anything? For sure.. Logs, Performance Longboards or any alternate craft can teach you something I think. I think the best lesson a longboard will teach a shortboarder is general technique and using your rail. If you're not rotating or using your rail you'll be flat on your face or going straight. Its funny I think a lot of the newer longboarders prefer going straight these days anyway haha.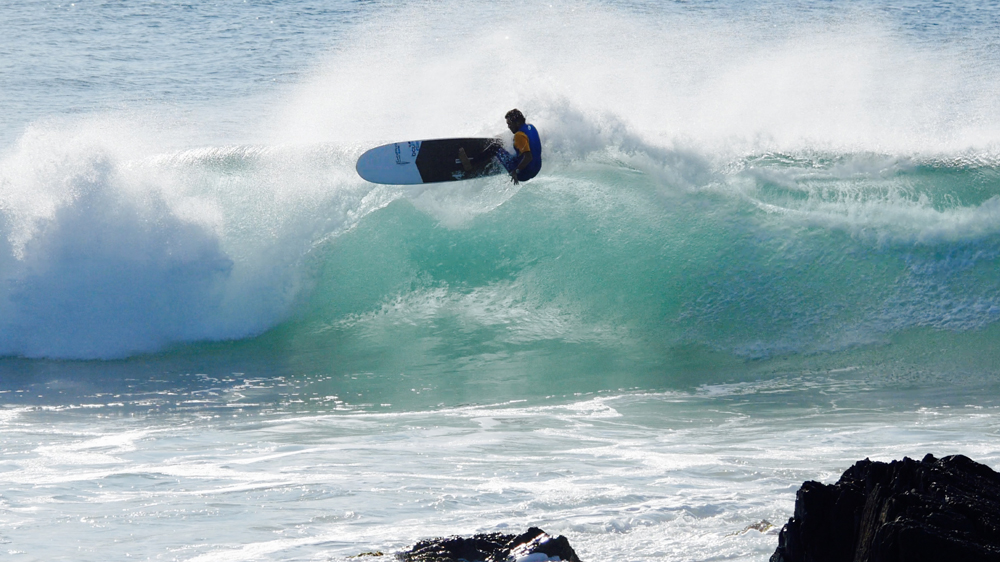 When you surfed the Black NE swell around your wedding last year, were you on a long board or a Hawaiian gun? I was just on my standard 9'1″ Tolhurst HiHp model longboard I won both my World Longboard Titles on. I love chasing hollow shifty peaks on my longboard when it's like that!
What have you been doing since you won your last world title in 2014? Its been a blur to be honest.. Heaps.. What's probably taken up most of my time has been working with Billy Tolhurst on a range of high quality production boards with a Japanese company called Thunderbolt Technologies. I've been super hands on with the project and really enjoying it.
What are your plans (surfingwise) for 2017? I'm hoping in the back half of the year to chase some really good waves. That's all I want to do right now. Hoping South Africa, Indo, Fiji maybe?? Will probably get back over to Europe too I hope.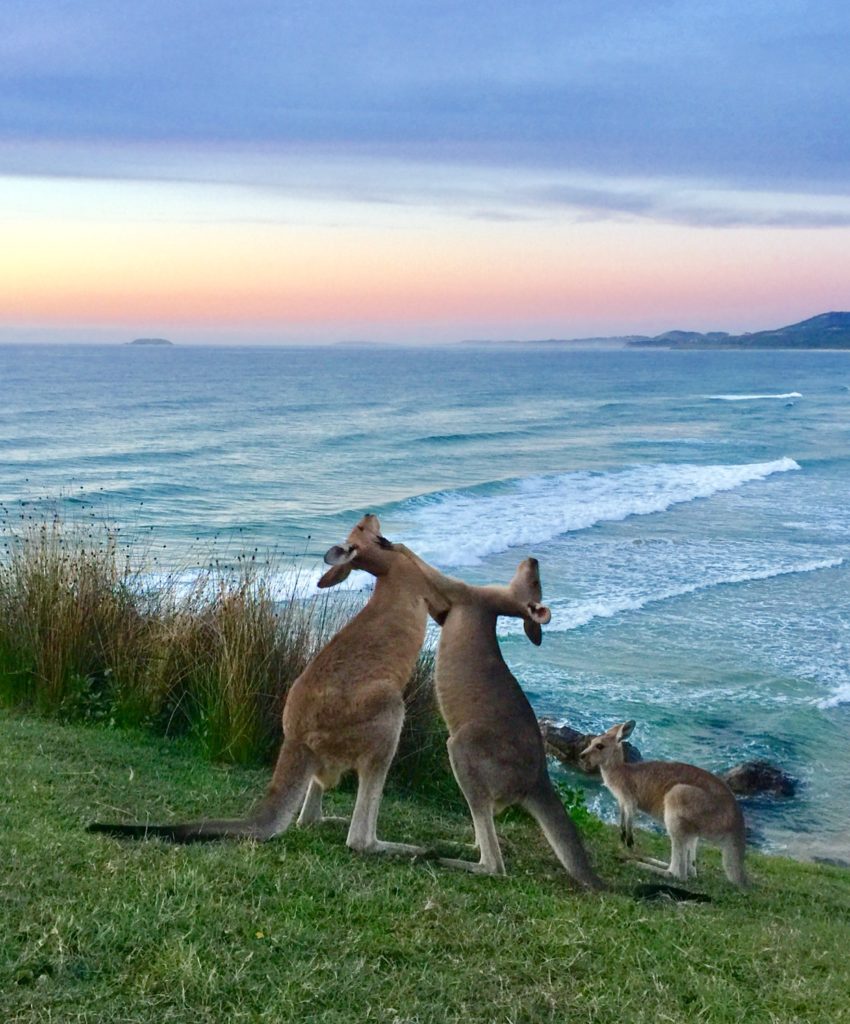 Harley, we get the impression (from your Instagram) you love the environment and all the animals in it? Absolutely. I guess when you grow an outdoors kind of kid in a tiny village surrounded by bush and national parks its only natural to love all things in nature. When I was about eight, the Emerald Beach community came together and successfully protested and stopped the state government from putting in an ocean outfall off Look At Me Now Headland (if you follow my IG it's the one covered in Kangaroo's). Before and after school up super early every morning watching mum n dad stand in front of bulldozers fighting for the environment kinda sticks with you at that age. They're definitely some of my strongest childhood memories.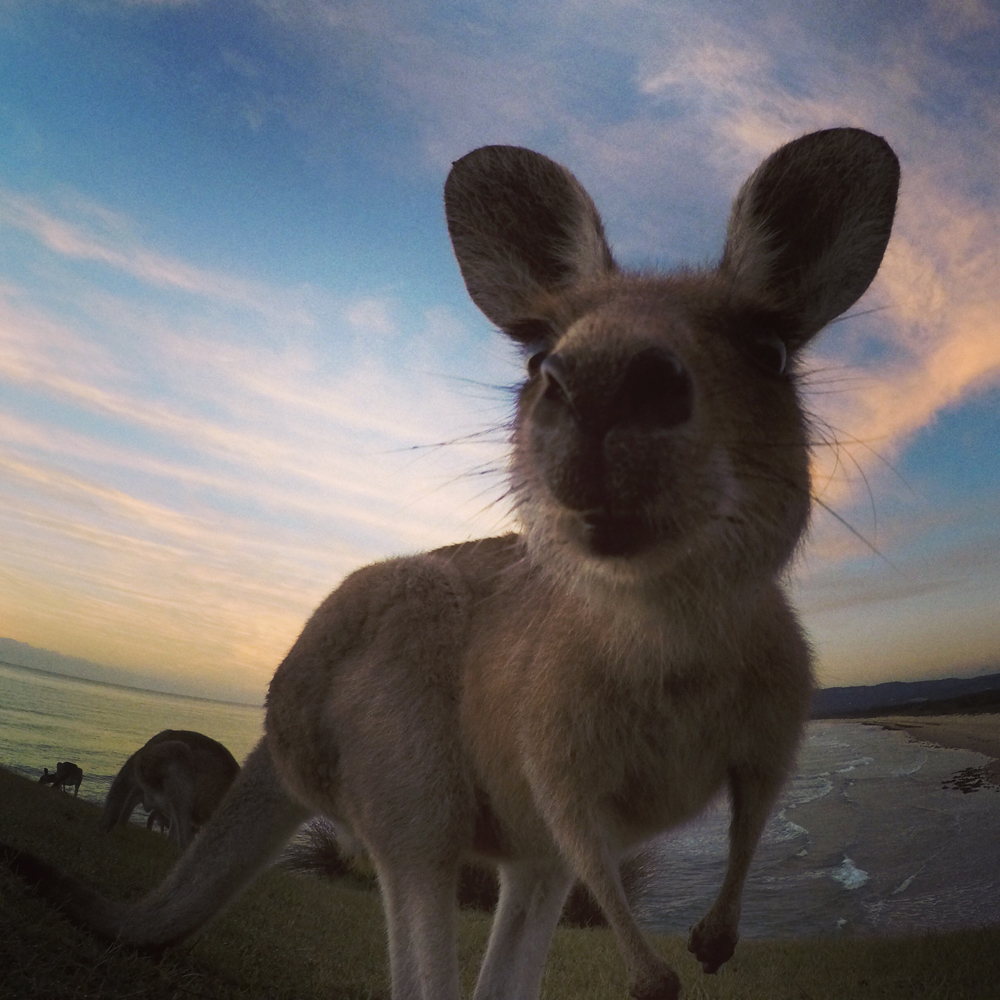 Did that python you pulled out of your dog kennel eat your tree frog you'd been feeding? Haha no! I thought it must have got it for sure. I didn't see it for a month or so but he turned up eventually! I swear that frog has nine lives.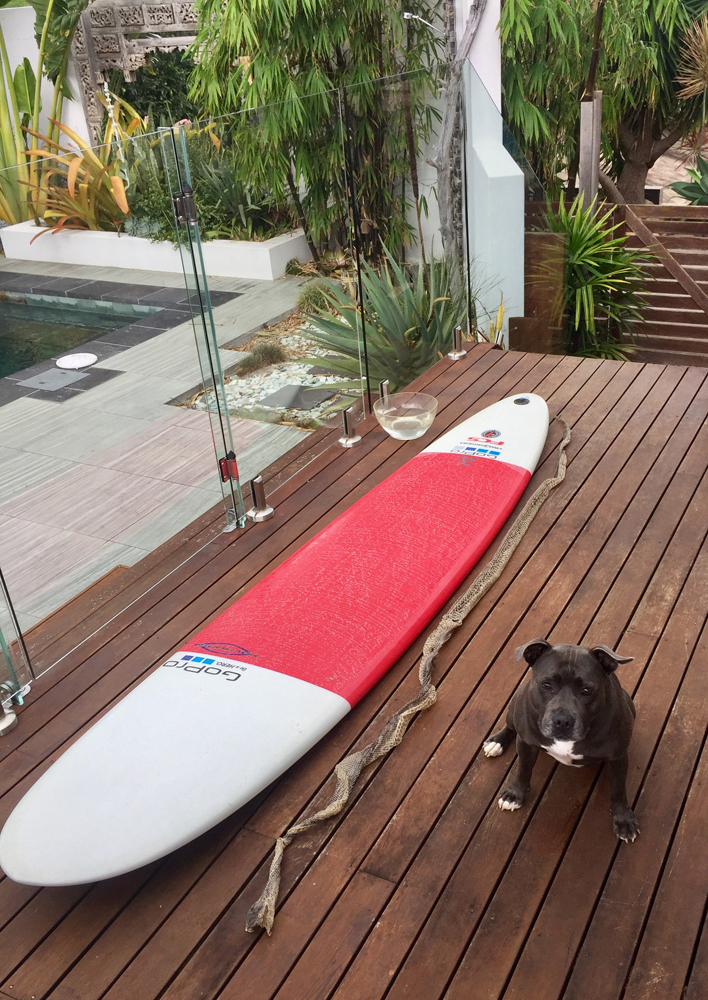 And lizard feeding? Tell us about that. I've had a few Blue Tongues over the years that have been pretty tame but I now have a resident Eastern Water Dragon that's next level. Not uncommon to see him on the front deck cruising near Minion and Moe (my Staffy and Irish Wolfhound) but lately he's even decided he likes it in my lounge room. But yeah he'll eat out of your hands or sit on your knee no worries.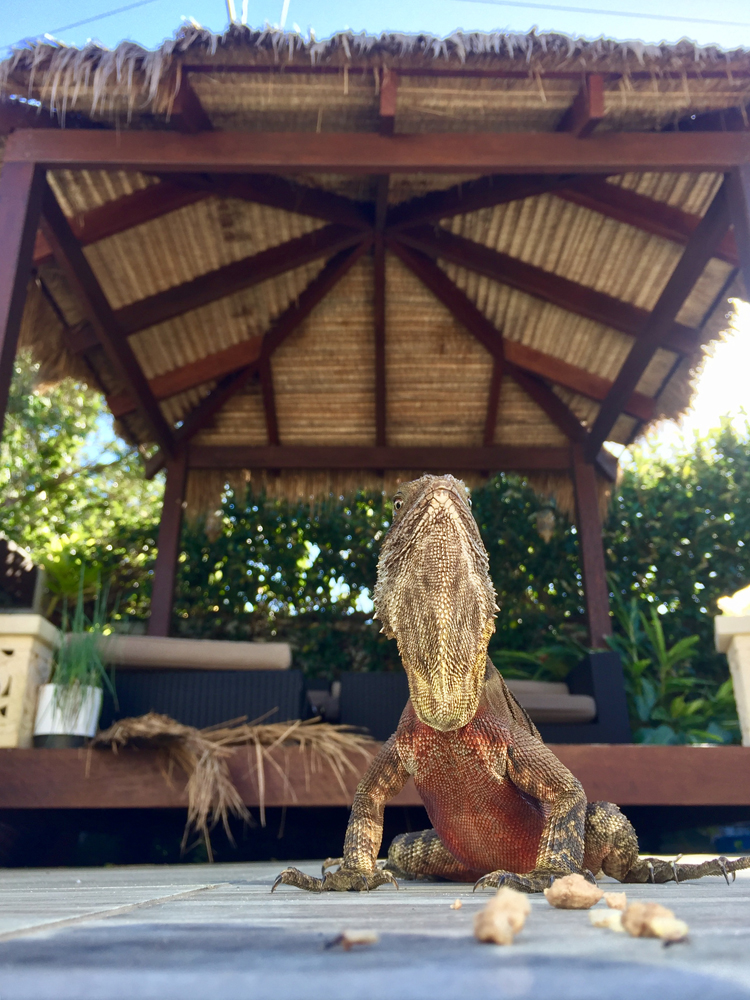 What's the biggest threat to our marine life? Obviously we are! I'm not going to pretend to be any kind of expert on the matter but the amount of plastic in the ocean has to be addressed and what our government is allowing to happen to the Great Barrier Reef with the mines in North Queensland is fucked to be honest.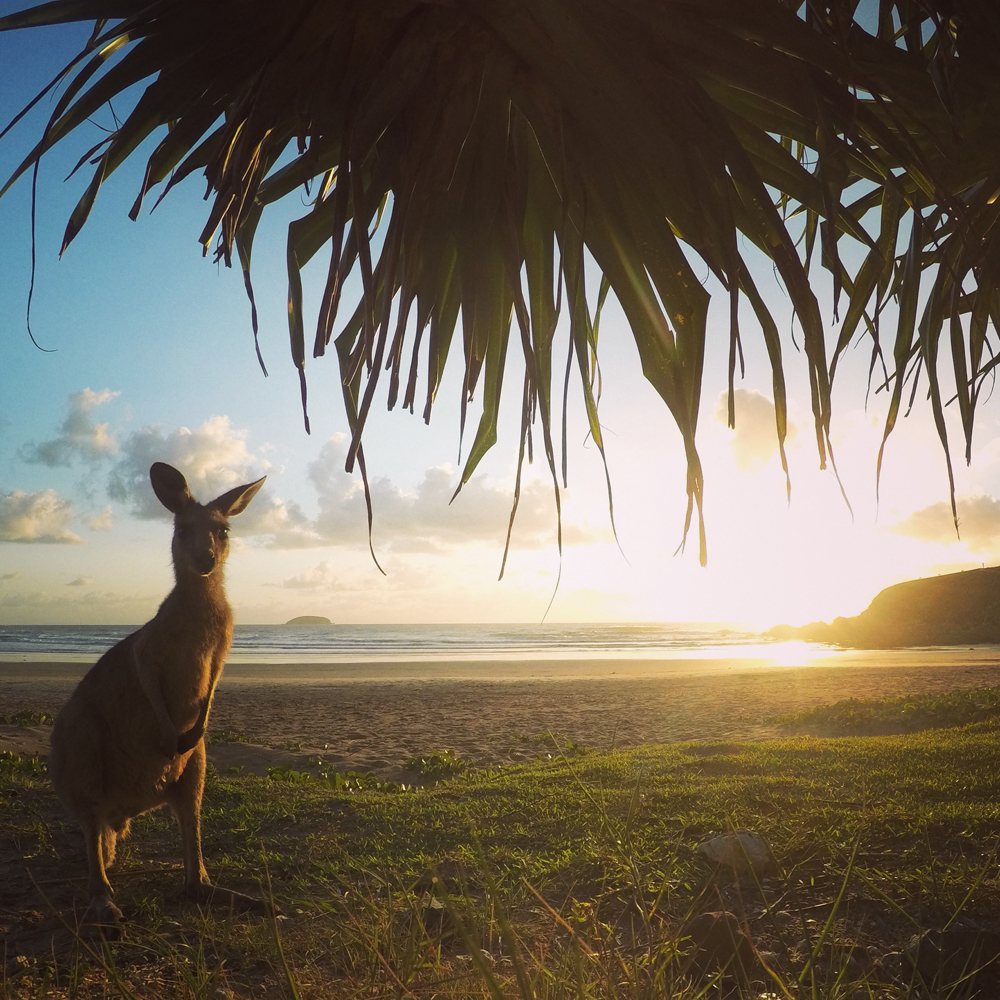 Are we humans currently living at an unsustainable rate? Can you identify anything we can do since governments are doing a crap job of looking after and protecting our environment? It definitely seems like it! I've been an ambassador for Take 3 for a while now and it's the simplest of things that anyone can do anywhere. I'll be honest I don't take 3 after every single surf but I almost never walk past rubbish on the beach without picking it up or let something blow past me in the street. Get yourself a reusable coffee cup and water bottle. Try cut out single use plastics..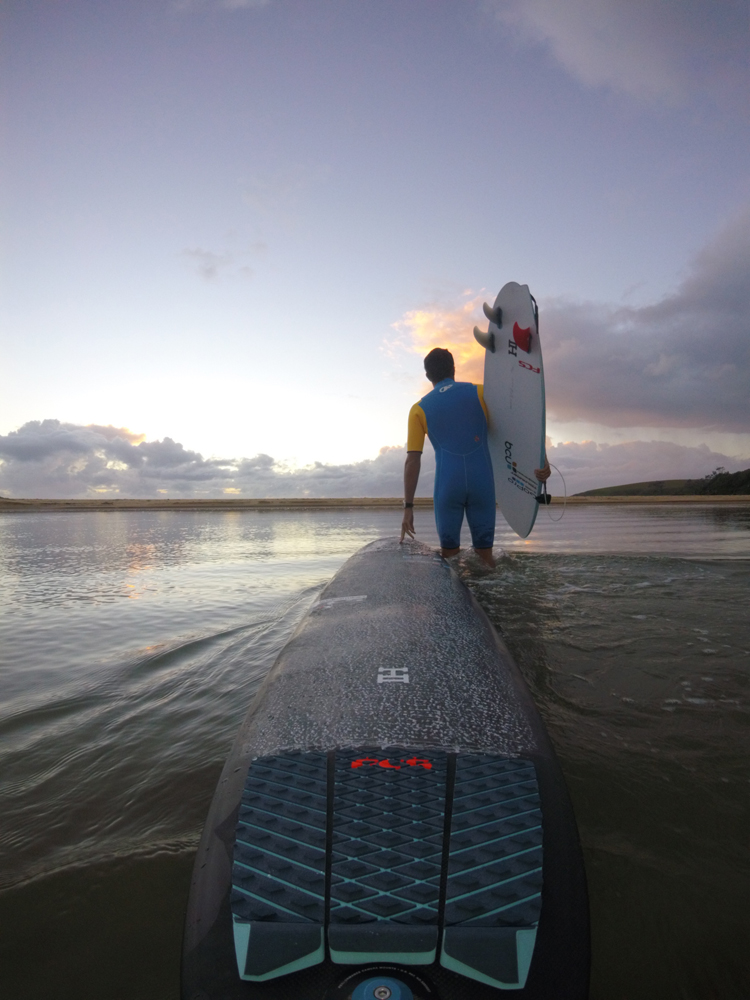 Tell us about the Thunderbolt tech surfboards? We see you're using carbon, we're guessing b'cos it's lighter and more durable than PU. Are these boards more sustainable/ durable than PU? The legends behind the Thunderbolt Technologies constructions have been so good to work with. Over in Japan they've been working with epoxy composites and carbon for over 30 years. They were making sail boards for some of the worlds best a very long time ago and really know how to build strong light boards. But what interested me in Thunderbolt Technologies so much was they only wanted to talk flex and feel under foot. These are the first strong light production boards I've had that don't surf dead and I want to compete on and ride everyday. For sure they're stronger/last longer than PU. I was basically not longboarding when the waves were good before my Thunderbolts because my good boards were snapping or I had a PU so glassed up it was heavy and dead. These boards have got me longbording more than I ever have in the past. It could be just that im getting old and lazy thou 😉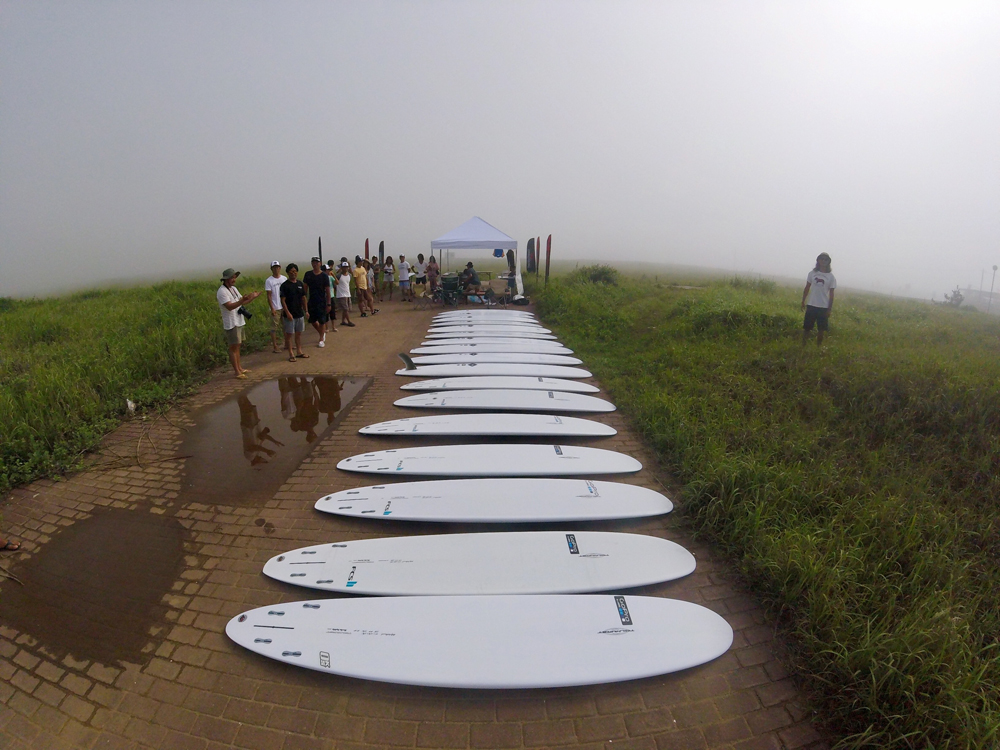 Watch this to learn more about Harley and what he does, and see him surf!
By Braithy all photos by Harley unless otherwise credited. 
Follow Harley on Instagram here: https://www.instagram.com/harleyingleby/?hl=en