Surfing Sweden
I never thought I would find myself getting excited by onshore winds, but … Sweden.
Sweden is a long country with short seas. Stretching about 1600 km from top to bottom, it's the longest nation in Europe. Most of this length is made up of Baltic coastline.
And therein lies the problem. It's Baltic coastline, not Pacific or Atlantic coastline.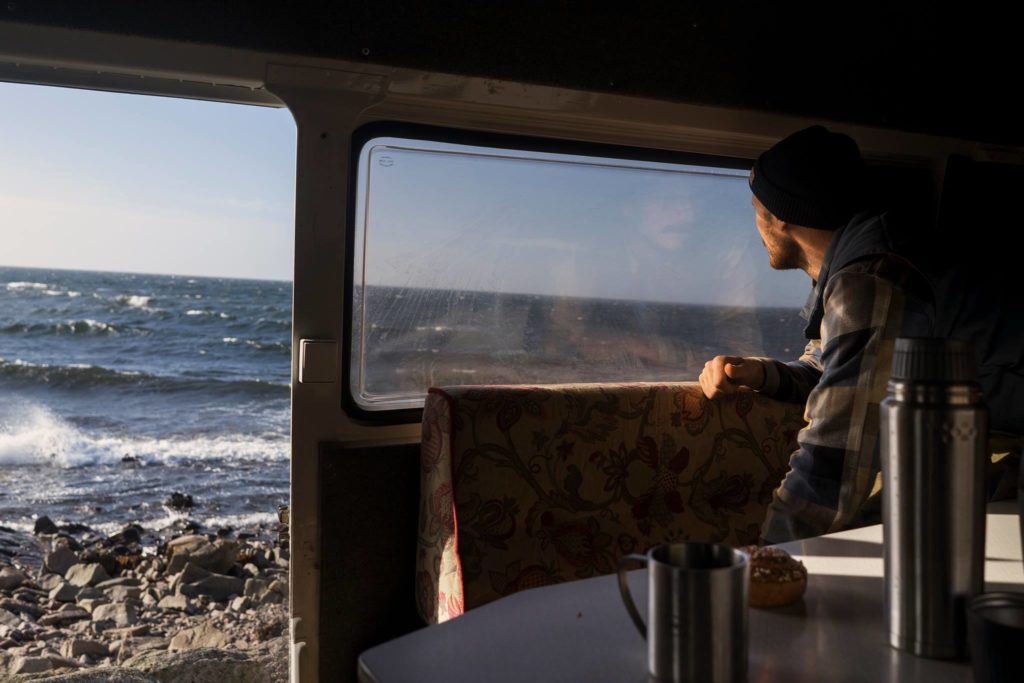 The Baltic Sea
Finland, Russia, Estonia, Latvia, Lithuania, Poland, Denmark, Germany and Sweden all combine to form the terrestrial limits of the Baltic Sea's area – a total of 415,266 square kilometres – which also happens to be the limits of its swell potential.
This is a small body of water when you compare it to the Pacific Ocean appearing before you every time the sun rises on the east coast of Australia; or when it sets on the Indian Ocean in the West.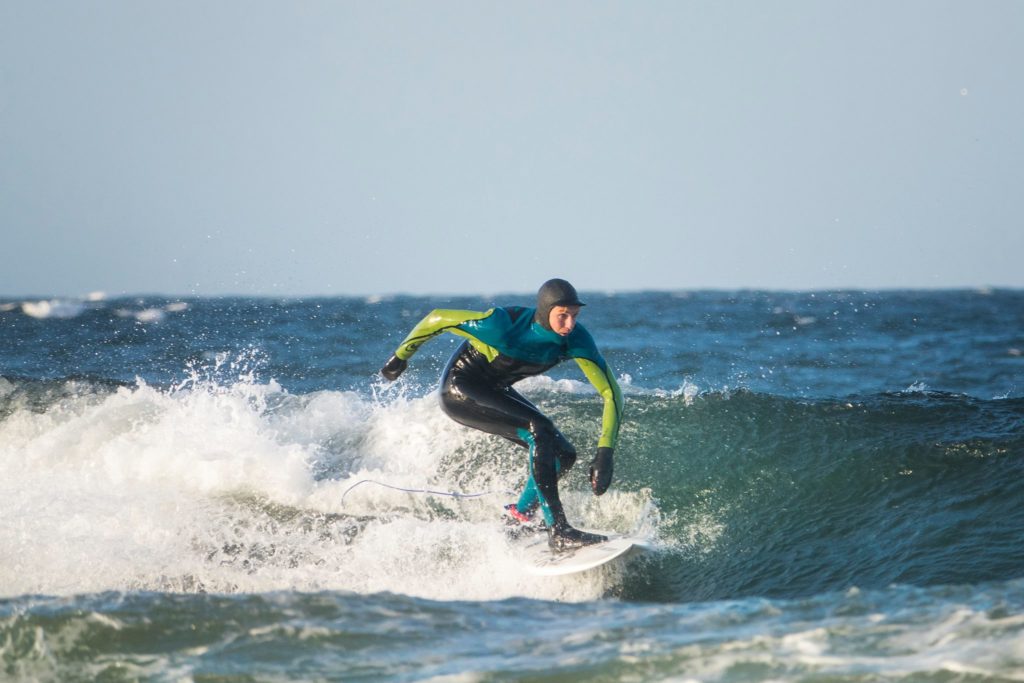 Now it should be said for the record, that it isn't always onshore up in these icy parts. You do get the odd miraculous moment where planets align and winds and swell combine for clean waves. But it's not very often.
The majority of the time you are looking for a corner where large enough wind swells can bend around headlands, giving you a kind of point break runner with an ice-fuelled cross-shore wind.
I live in the south of Sweden, and fortunately enough for me and the many 'locals' in these parts (I use this term loosely, as driving over an hour for a surf doesn't really make you a local). Semantics aside, there are quite a few of these little setups which afford you the protection from the wind, while the swell bends around a lonely point.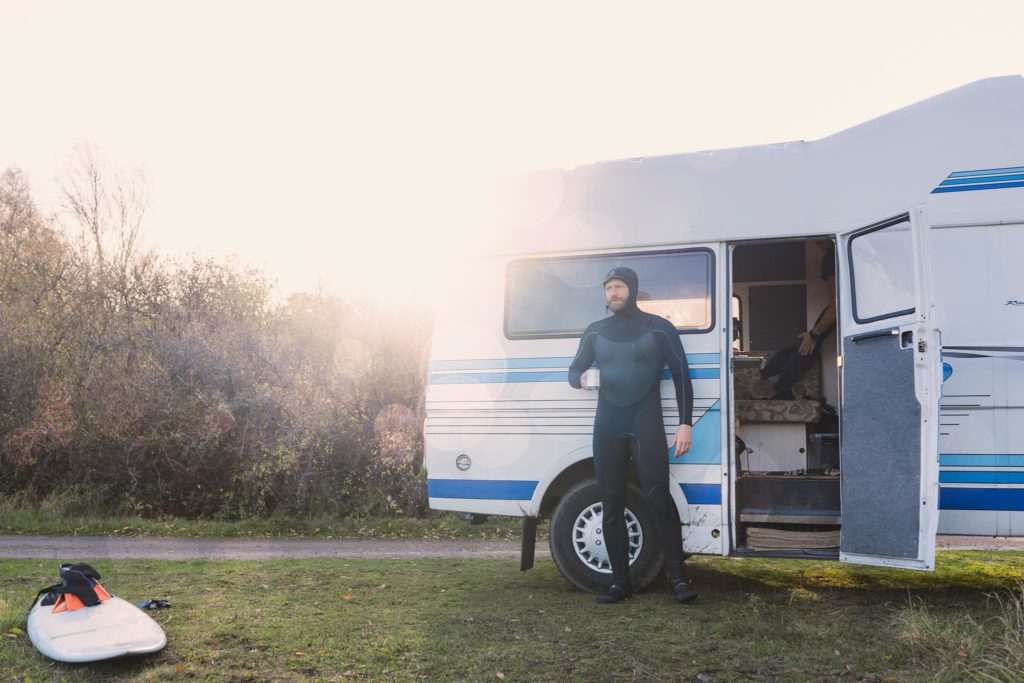 A word of caution though: the locals know to the minute when a wave is going to turn on so don't be surprised to find a 'secret spot' that suddenly has 20 cars arrive after you suit up and dive into the freezing Baltic brine.
Also, once in the water it can get a bit busy to say the least. Swedes are very nice people, but like surfers all around the world, the hassling and drop-ins are all part of the deal too.
That is just one important thing I have learnt from my time surfing in the Nordics.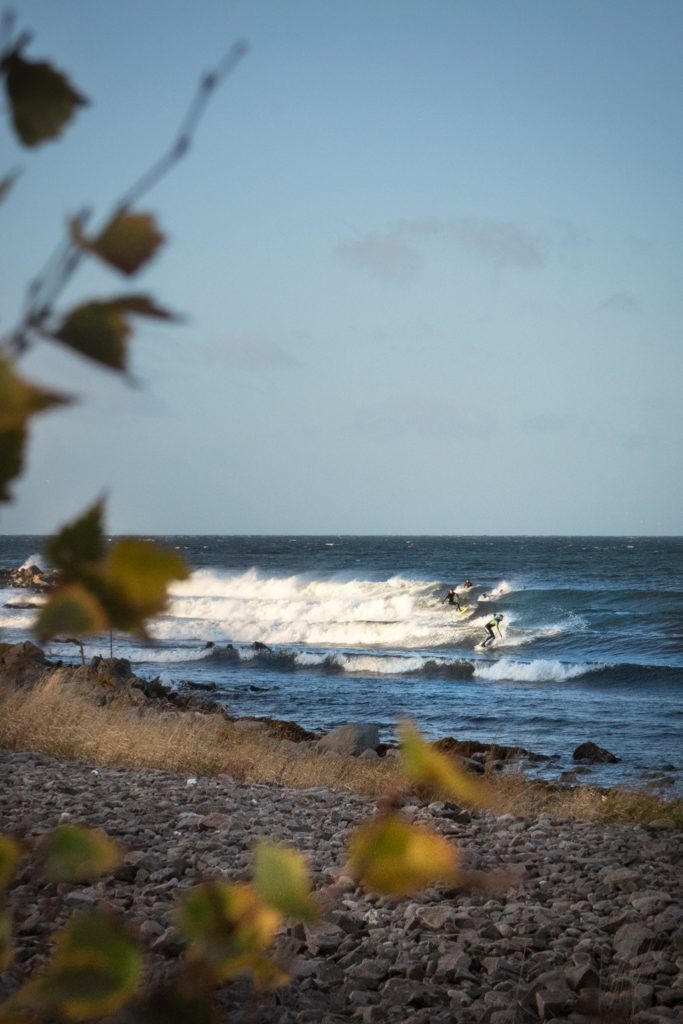 A few other things I've learnt are: goddamn, it's picturesque!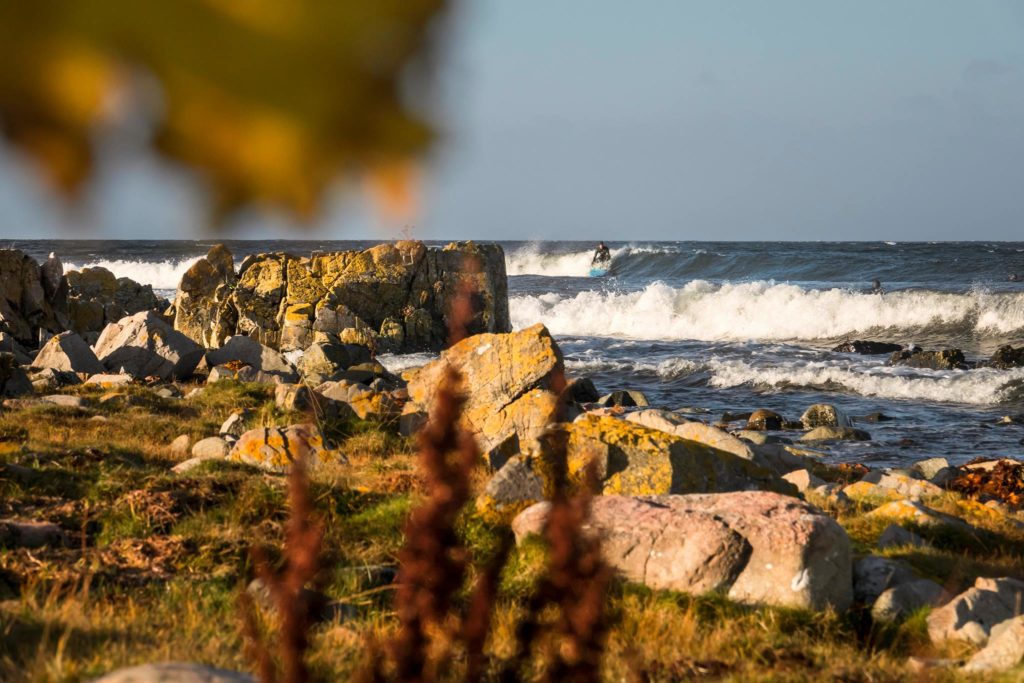 In the south of Sweden agriculture is king, and the limits of many farms finish at the place where you jump in. When Autumn arrives and the leaves begin to turn brown and fall you sit in the icy water and have a uniquely Scandinavian view in between sets.
Erosion is also a huge problem, with many of these farms slowly being claimed by the Baltic Sea. The intensity of the agricultural in these parts is also contributing to intense eutrophication of the Baltic too, with algae blooms a common sight and a big concern for fisheries and surfers alike.
While the waves aren't always of the power and quality of what you have in Australia, the stoke is always high. I mean, to be bothered to drive such distances for some cold, sloppy, wind burgers means you are most likely a frother to say the least. Or completely out of your mind. Whichever …
Sweden won't be the best surf of your life, but what I've learned so far here is, it is what you make of it.
So, suit up and see you out there!
Words / Joshua Burguete-Kirkman
Photos /@muchascasias & @lisalowenborg (Instagram)