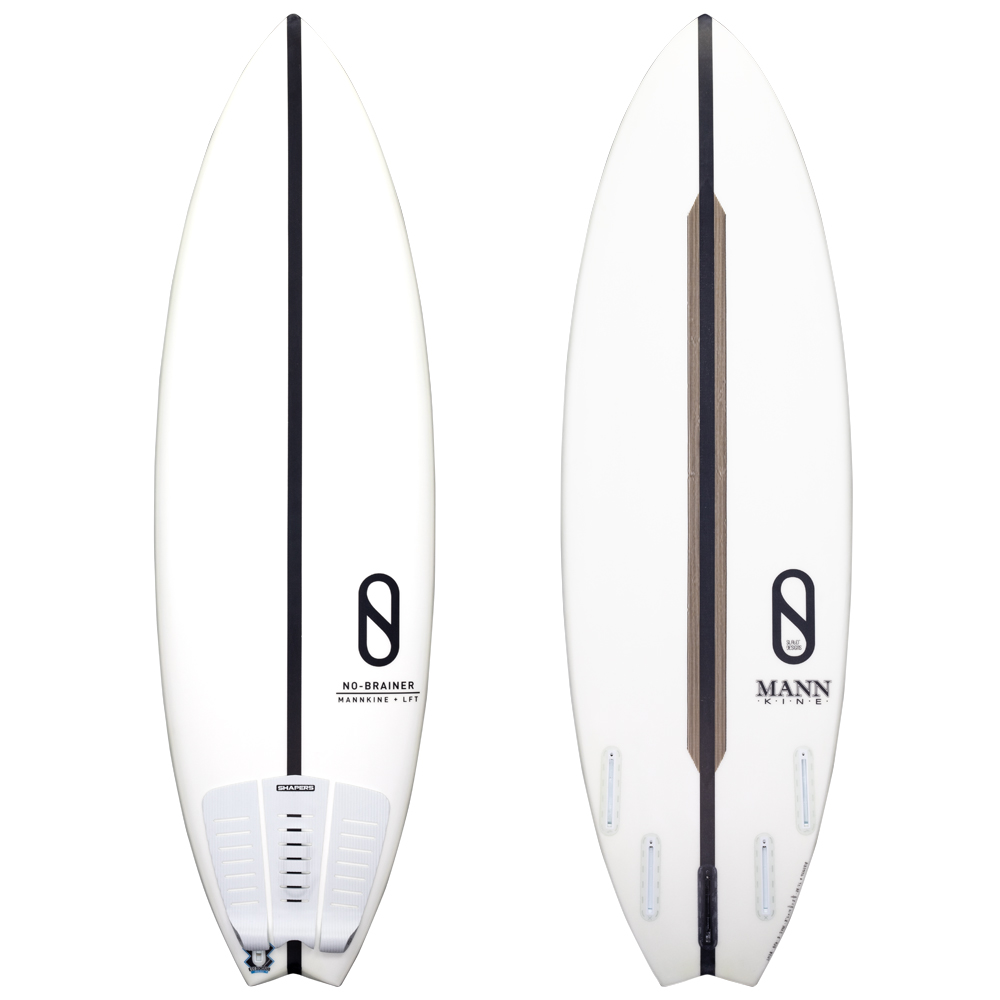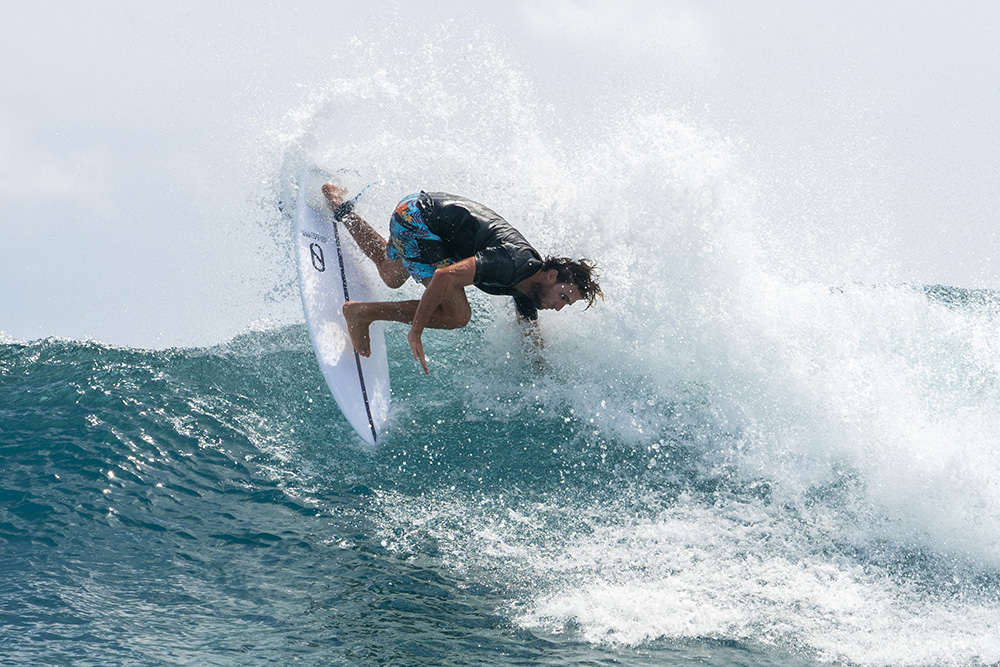 slater designs – No Brainer
5'6" x 19 3/8" x 2 3/8" 28.7 L
Shaped By Dan Mann
The No-Brainer is so easy to surf well, you can shred on it even if you don't have a brain. The Rocker is a tried and true template Dan Mann has relied on for a long time in grovellers.
The No-Brainer is the kind of board that an advanced and talented surfer can grovel and shred on, but at the same time something that all other levels of surfers can ride in small to decent sized surf.
The bottom contour is made up of a subtle belly vee in the nose that goes into a moderate single concave under the chest. Within that single concave is a double concave that runs through nearly the entire length of the board, even through the fins. But in the last five or so inches of the board it turns into a spiral vee.
Tested By Matt "Wilko" Wilkinson
This is a very high-performance small wave board. They've done an amazing job of hiding the foam, and the amount of foam that's in it. It feels like quite a small board but then it's super buoyant. They've kept the rails low and hidden all the foam in the middle. It's still got the tail that's really refined and rails that are really refined, so it surfs like a high-performance board with the buoyancy of a little fish. Great small wave board. It's running the tri-quad fin set-up so you can run it as a thruster or a quad, but I'm sure you could run it as a twin with a plus one. It's a diverse little small wave board that actually has a fair bit of drive as well, so you can ride it in proper surf and if you lived in a place with a lot of beach breaks you could ride it all year round.
---
Our two cents...