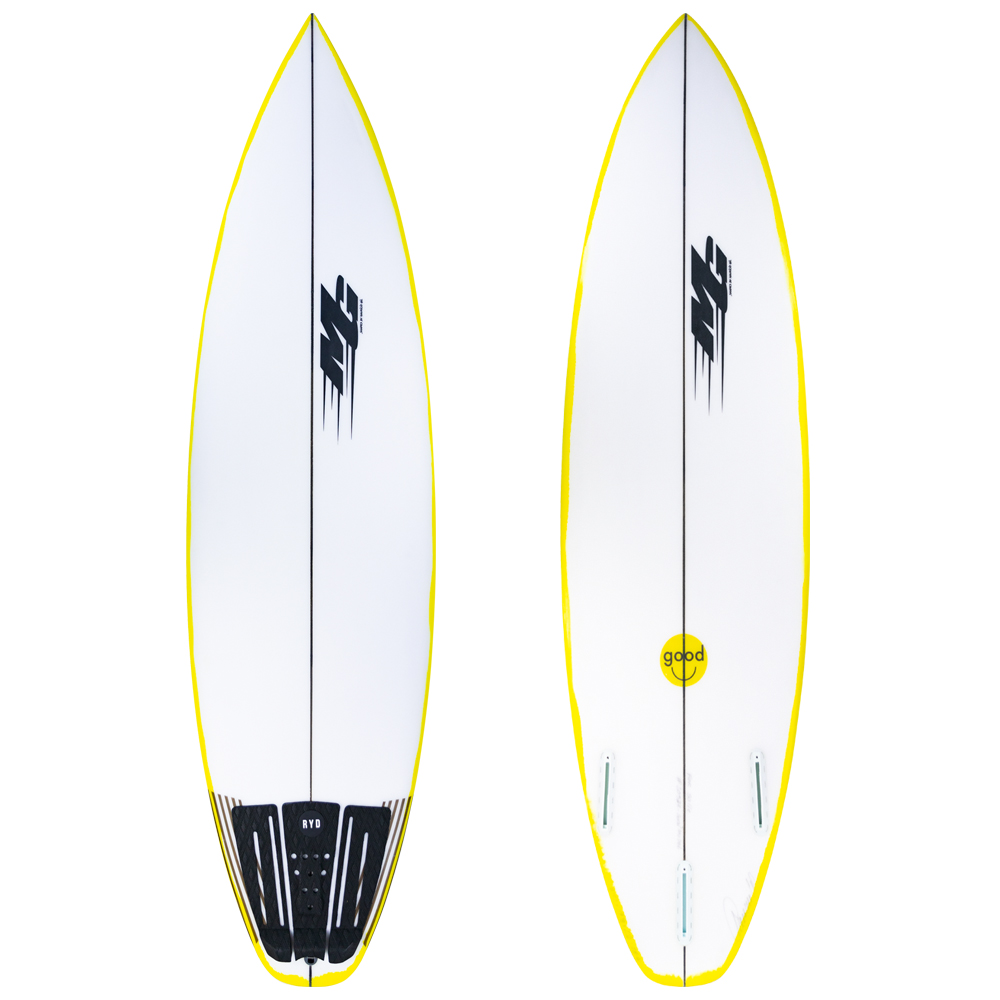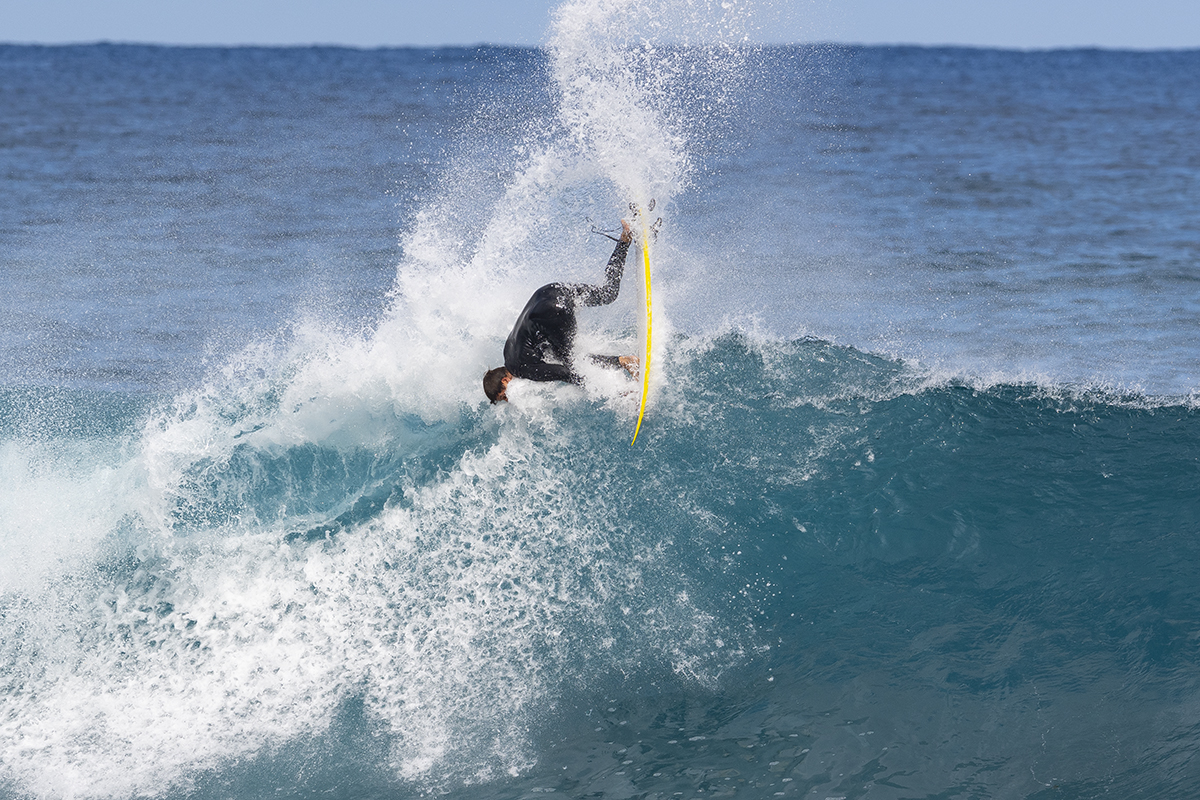 MG – Good Model
5'11" x 19 1/8" x 2 1/2" 28.4 L - 5'7" x 18 1/2" x 2 1/4" 22.9 L
Shaped By Mauricio Gil
The "Good" Model was created in affiliation with team rider Cooper Chapman and his Good Human Factory project. This model is the most versatile high-performance board created by MG. It features a slightly lower nose rocker to allow easy entry into weaker waves, but subtle enough not to lose any performance in pumping conditions. There is a deep concave from the nose through to the tail, which gives the board extra drive and hold in fast and hollow waves. The board also has extra tail rocker to create that quick pivot and looseness needed in small and weak waves. We created this board to allow the rider to push the limits through all manoeuvres from one- to six-foot waves.
Tested By Soli Bailey and Sophie McCulloch
Soli:
We rode this on a pretty solid left-hander. It was a double-overhead day with bigger, more-powerful waves. It really liked it. It was coming off the bottom really nice, and it was releasing out of the lip. When I first picked it up, I felt as though it was going to be a smaller-wave board that would get across flat sections and be pretty poppy. And being Cooper's model it makes sense: a really good 'QS board. It had heaps of drive, was really fast, and had pretty good release through the lip, so I was super pumped on it.
Sophie:
This is actually the first board I rode (and on my backhand). It was a double-overhead left-hander. I was really excited to ride this one and really happy with how this held off the bottom. That's my first question with a board. So straightaway, we're in a new location, not having surfed overhead waves in a while, and this thing responded. It was even a little bit bumpy, and it drove through the chatter on the face really well. I'm not as confident on my backhand but this worked. I also surfed it on the punchy reef break.
---
Our two cents...